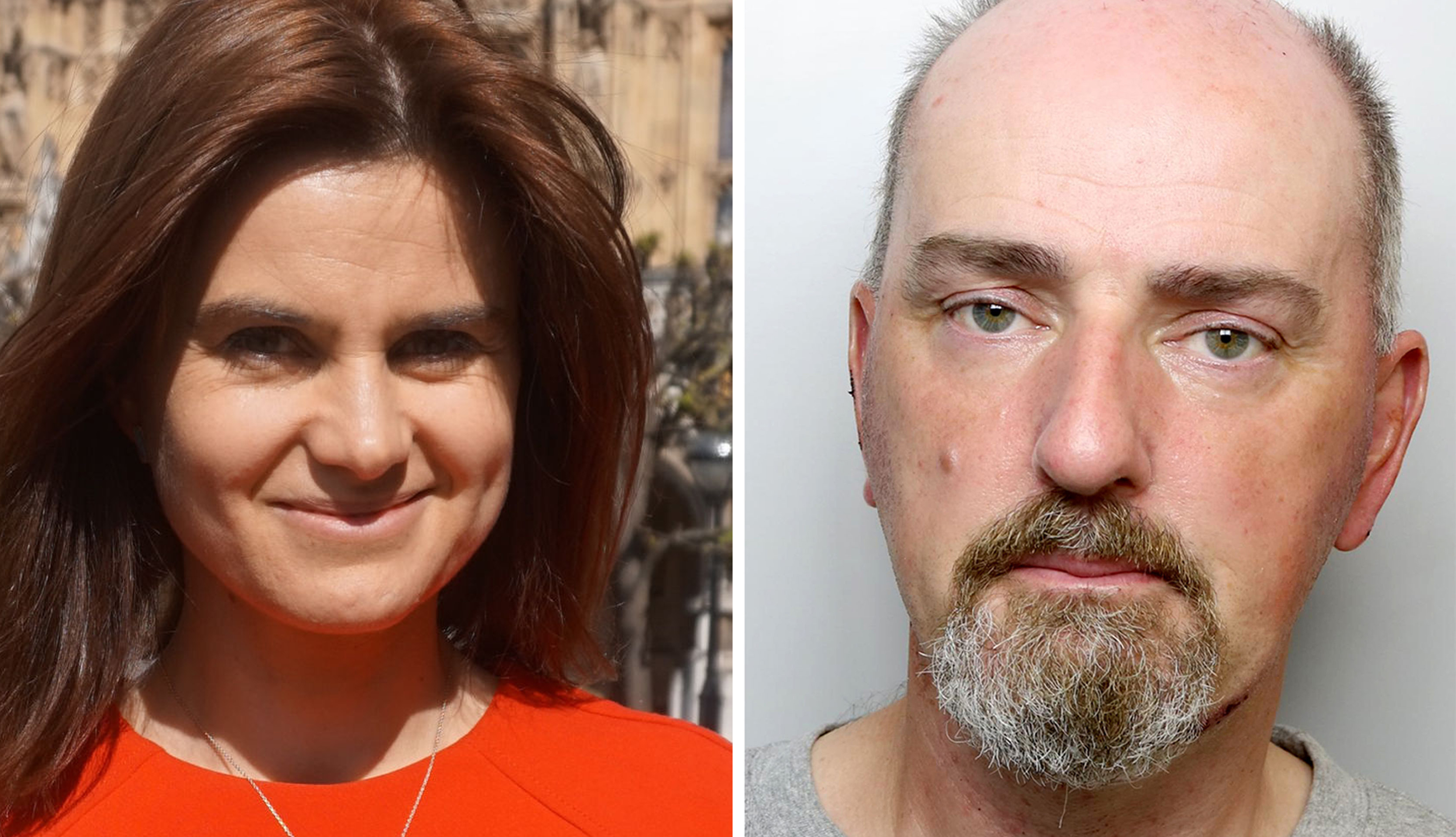 Neo-Nazi Thomas Mair, who gunned down Labour MP Jo Cox while shouting "Britain first", has been given a whole-life sentence after being found guilty of her murder.
An Old Bailey jury took just over 90 minutes to convict loner Mair, 53, of what was described in court as an act of "sheer brutality and cowardice".
He murdered mother of two and Remain campaigner Cox, 41, as she arrived for a constituency surgery in Birstall, West Yorkshire, a week before the EU referendum.
The white supremacist, who gave no evidence in his defence, shouted "Britain first" as he fired three shots at his MP and stabbed her 15 times. He gave no reaction as he was convicted on all counts.
Delivering the whole life sentence, Justice Wilkie told Mair that Cox was the "true patriot" and not him.
The MP's family sat in silence in the packed courtroom as the verdicts were delivered.
The court heard that as the MP for Batley and Spen lay mortally wounded in the street, she tried to protect her aides by urging them to leave her and save themselves.
During the trial her family were left in tears as her constituency caseworker Sandra Major described the MP's selfless response as she came under attack from Mair.
She told jurors: "He was making motions towards us with the knife and Jo was lying in the road and she shouted out 'get away, get away you two. Let him hurt me. Don't let him hurt you'."
Her colleague Fazila Aswat hit Mair with her handbag and pleaded with Cox to think of her two young children and get up and run. Despite being too hurt to move away, Cox thwarted Mair's initial attack as she shielded her head with her hands.
Mair briefly walked away to reload the adapted sawn-off .22 rifle before returning to shoot and stab her again.
Passer-by Bernard Kenny, 78, was stabbed as he tried to halt the onslaught by jumping on Mair's shoulders from behind.
The pensioner said: "Just as I got short of him he turned around and saw me. He shoved the knife in and it hit me in the stomach. The blood started pouring out between my fingers. I saw the blood and I thought 'Oh my God'."
The attack was captured on grainy CCTV and witnessed by 16 members of the public who travelled to the Old Bailey to give evidence.
They described the popping noise of Mair's gun and how he threatened to stab people if they got in his way.
Afterwards, Mair walked away as if he had "not a care in the world", the court heard. Despite discarding some clothes, Mair was swiftly tracked down a mile away, still carrying his holdall containing the blood-splattered murder weapons.
Following his arrest, police uncovered a hoard of neo-Nazi literature at his council house in nearby Lowood Lane. An investigation of his use of library computers exposed Mair's interest in far right, anti-Semitic and neo-Nazi politics in Britain and abroad.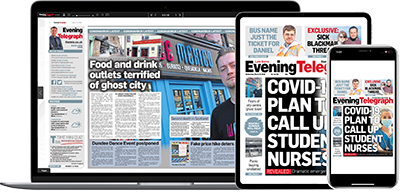 Help support quality local journalism … become a digital subscriber to the Evening Telegraph
Subscribe