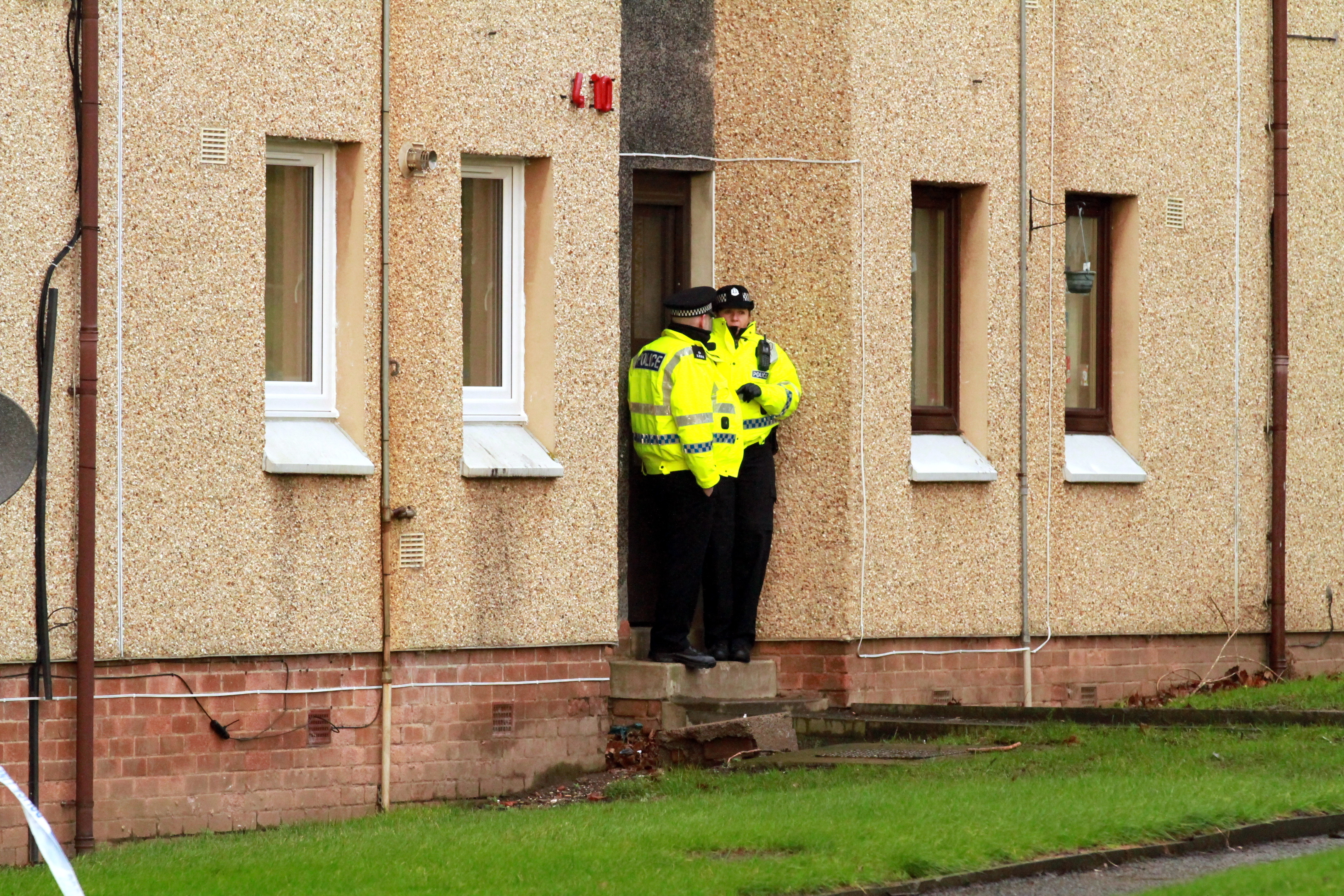 A woman has described the moment she found a bloodied man in a Dundee close with a knife in his hand.
Katie Anderson, 22, told a jury at the High Court in Aberdeen she discovered 34-year-old Aigars Upieneks lying face down in a block of flats in Thurso Crescent at about 3am on December 23 2015.
Aldis Minakovskis, 24, denies struggling with Mr Upieneks before striking him on the body with a knife, chasing him into a common close before again repeatedly striking him and murdering him.
Giving evidence, Ms Anderson said she had been staying across from the flat that Mr Upieneks and his wife, Jolenta, had been to view on December 22.
Ms Anderson said she was "concerned" after hearing a scuffle outside her door.
She told the court: "I opened my door and went to the landing to check what was going on.
"I looked about and I looked underneath my landing, and that's when I discovered a male lying on the ground.
"I saw bits of blood and the man lying on his belly with some blood near it.
"There was a clean knife in his left hand but there was no blood."
Ms Anderson added: "I was in a panic — I had never saw nothing like that before. I woke my partner up and asked him to have a look.
"He came back and I phoned an ambulance."
Prior to discovering Mr Upieneks, Ms Anderson said she had been playing games on her mobile phone until 3am before hearing a "muffled argument" coming from the flat.
The witness said she didn't know who had been staying in the property.
She recalled hearing the sounds of two people pushing each other but "didn't think anything of it".
Ms Anderson added: "The argument only lasted about five to 10 minutes and I heard the sound of a metal clang, like a pole being dropped.
"I just went back to bed but when I got up for a drink, I had a look through my peephole and saw the door wide open.
"That's when I became concerned."
The trial previously heard how Minakovskis, who arrived in Scotland with Mr Upieneks from Latvia in May 2015, admitted to Mrs Upieneks that he had either "killed someone", or "stabbed a person".
The trial continues.