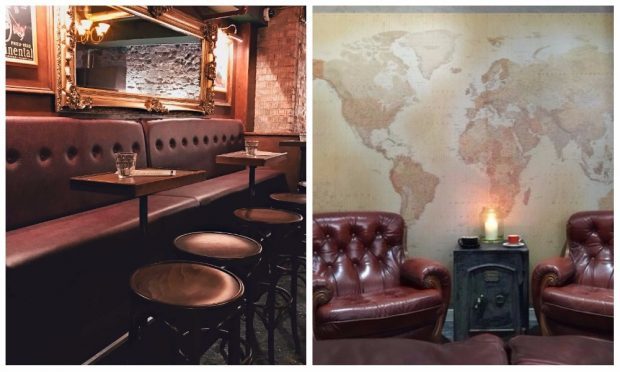 National Geographic has selected what it considers are Dundee's best places to eat, drink and sleep.
The magazine's Traveller section has chosen the City of Discovery as its 'Stay at home' destination.
Under its 'Where to Eat' section, the article picks out The D'Arcy Thompson restaurant for its modern Scottish cuisine.
It also recommends Gallery 48 for serving "fantastic tapas in a gallery space that also boasts a gin bar", and The Bach, "a cafe set in a former flour mill, is a great spot for breakfast, with particularly good coffee."
The article urges tourists not to miss a trip to Draffens Bar, just off Nethergate. It says: "Draffens Bar is a speakeasy-style spot with an intimate atmosphere. Recommended are the killer cocktails."
Local brewer 71 Brewing also receives a recommendation.
For somewhere to stay, Apex City Quay, Malmaison and Taypark House are recommended.
Visitors should also check out Dundee Rep Theatre and Dundee Contemporary Arts, the article claims.
Summing up the reasons folk should explore Dundee, its intro says: "With a V&A set to join its already impressive clutch of arts centres, restaurants and hotels, there's never been a better time to visit the Scottish coastal city."