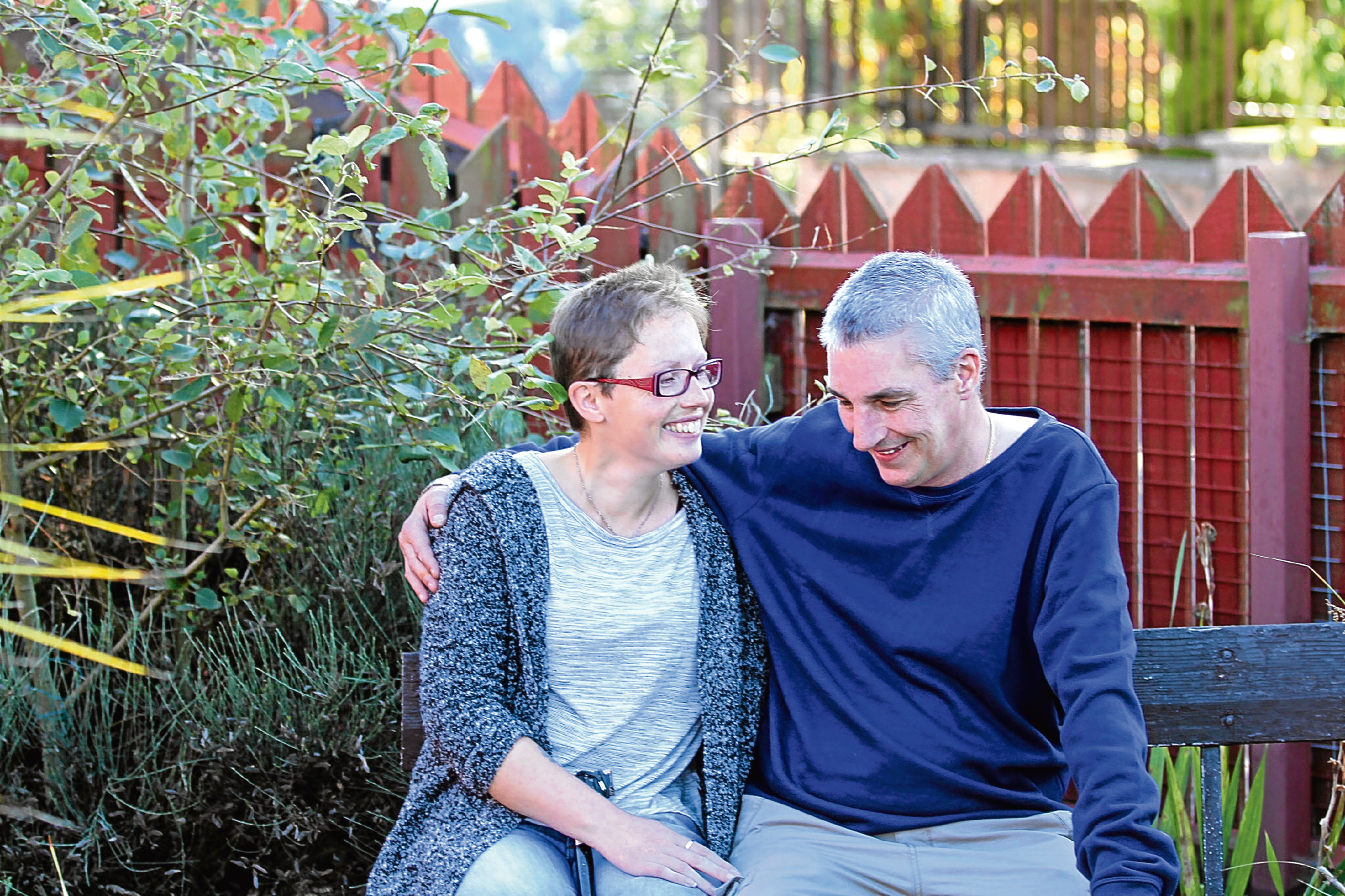 "I remember thinking, 'this is it, this is the end for me'.
Natalie Barclay was just 18 when she was given the devastating news that she had multiple sclerosis.
Now 32, Natalie's life has changed dramatically. She suffers tremors down the right hand side of her body, endures chronic back pain and can't work.
Her daily routine involves an injection of the drug Copaxone, a protein which insulates nerve fibres in the brain and spinal cord and slows down the effect of the disease.
She also has acupuncture to treat the pain, caused by a change in the movement of her limbs over time, twisting her spine.
Natalie, from Whitfield, spoke to the Tele as it was revealed that the rate of people diagnosed with MS is far higher in Tayside than the national average.
The Scottish Multiple Sclerosis Register's annual report shows there were 310 people newly-diagnosed with the condition in Tayside between 2010 and 2015 — a rate of 12.55 per 100,000 people — much higher than the national rate of 8.55.
Natalie said: "I started getting double vision, struggling to walk properly then slurred speech. I was tested and MS was confirmed.
"My granny and great-granny both had MS. It was terrifying because my granny had to use a wheelchair.
"I remember thinking, 'this is it, this is the end for me'. But through time I just got on with things.
"A year after my diagnosis, I met my husband Mark. It took me three weeks to tell him I had MS. But he was great about it and that gave me more confidence for telling others."
Natalie spoke about the way she, as someone with MS, is perceived.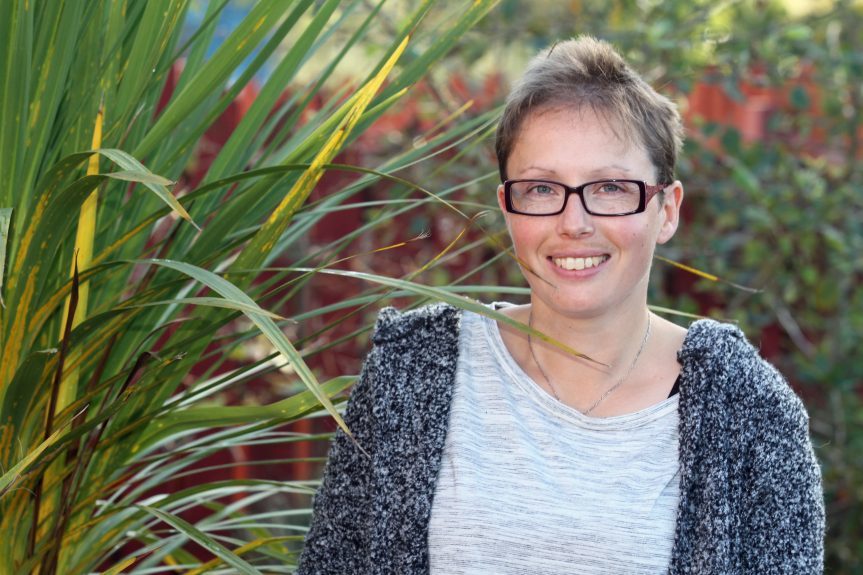 She added: "The worst thing is people's perceptions. Some look at me, wondering why I have a disabled badge for my car, or why I can't work. But I shouldn't have to justify myself to everyone I meet.
"Every day is different, so I don't plan ahead. I just always say, 'I'll worry about tomorrow when tomorrow comes'.
"There's definitely a better outlook now compared to when my gran was diagnosed. Although there might not be a cure in my lifetime, I think there could be in the future."
A diagnosis of MS can bring uncertainty, with the condition worsening over time.
It can cause fatigue, pain, mobility problems and cognitive dysfunction.
Some people also experience numbness and issues with their vision.
Scotland has one of the highest incidences of MS in the world, with around 11,000 people living with the condition. In Tayside, the rate is even higher.
Dr Jonathan O'Riordan, consultant neurologist and director of the Tayside and North Fife MS service, said: "There is definitely a genetic tendency to MS in Scotland, and environmental factors play a part.
"Vitamin D is probably a big factor — most people are deficient in Vitamin D.
"That might trigger the immune system in someone who is genetically predisposed. The rate of MS is high in Scotland, and Tayside reflects that genetic tendency."
The MS team, headed by Dr O'Riordan, treats around 1,300 people with different severities of the condition in Tayside and North East Fife.
The staff were the inaugural winners of the MS Trust's QuDos award for multidisciplinary team of the year, highlighting innovation and excellence in MS management and service delivery.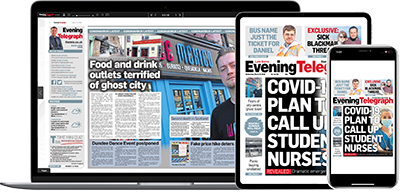 Help support quality local journalism … become a digital subscriber to the Evening Telegraph
For as little as £5.99 a month you can access all of our content, including Premium articles.
Subscribe