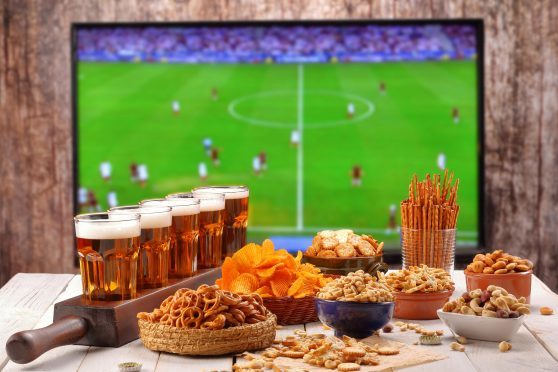 Seven pubs in Dundee have been forced to pay the Premier League a total of £31,815 after illegally screening football games.
The Premier League successfully took legal action against the establishments to tackle illegal broadcasting of its matches.
The Premier League says its pub and supplier investigations are increasingly targeting Scottish pubs that haven't heeded warnings about breaching copyright.
Pubs in Dundee that have either agreed or been ordered by the courts to pay costs to the
Premier League following illegal broadcasts in their premises:
• Cutty Sark, Dundee – Agreed to pay £4,489
• Dexy's Bar, Dundee – Agreed to pay £5,000
• Group settlement: Nicolls Bar, Taybridge Bar, and Cask and Cork, Dundee – Settlement
Agreement of £12,500 which covers all three pubs
• Stobswell Bar, Dundee – Agreed to pay £5,326
• Clep Bar, Dundee – Agreed to pay £4,500
In addition, the Dickens Bar in Perth has agreed to pay £7,952.
A Premier League spokesman said: "The Premier League is currently engaged its biggest-ever copyright protection programme, with an increased focus on pub investigations and legal actions in Scotland.
"We know there are suppliers making false claims to publicans, including that systems showing foreign channels are legal when they of course are not. Last year a supplier of such systems was jailed by English courts, another ordered to pay £250,000 – both clear signs that these devices are illegal.
"We also know that many pubs across Scotland are broadcasting Premier League and other matches the right way – through commercial agreements with Sky or BT – and are being undercut by competitors making illegal broadcasts.
"For publicans, the risk of legal action and having to pay huge costs, not to mention being ripped off by a service that is low quality and disrupted during broadcasts, simply isn't worth it.
"We advise publicans to contact Sky Sports and BT Sport to hear about the current offers they have available, as they are the only authorised Premier League broadcasters in UK commercial premises."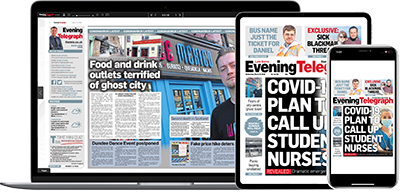 Help support quality local journalism … become a digital subscriber to the Evening Telegraph
Subscribe