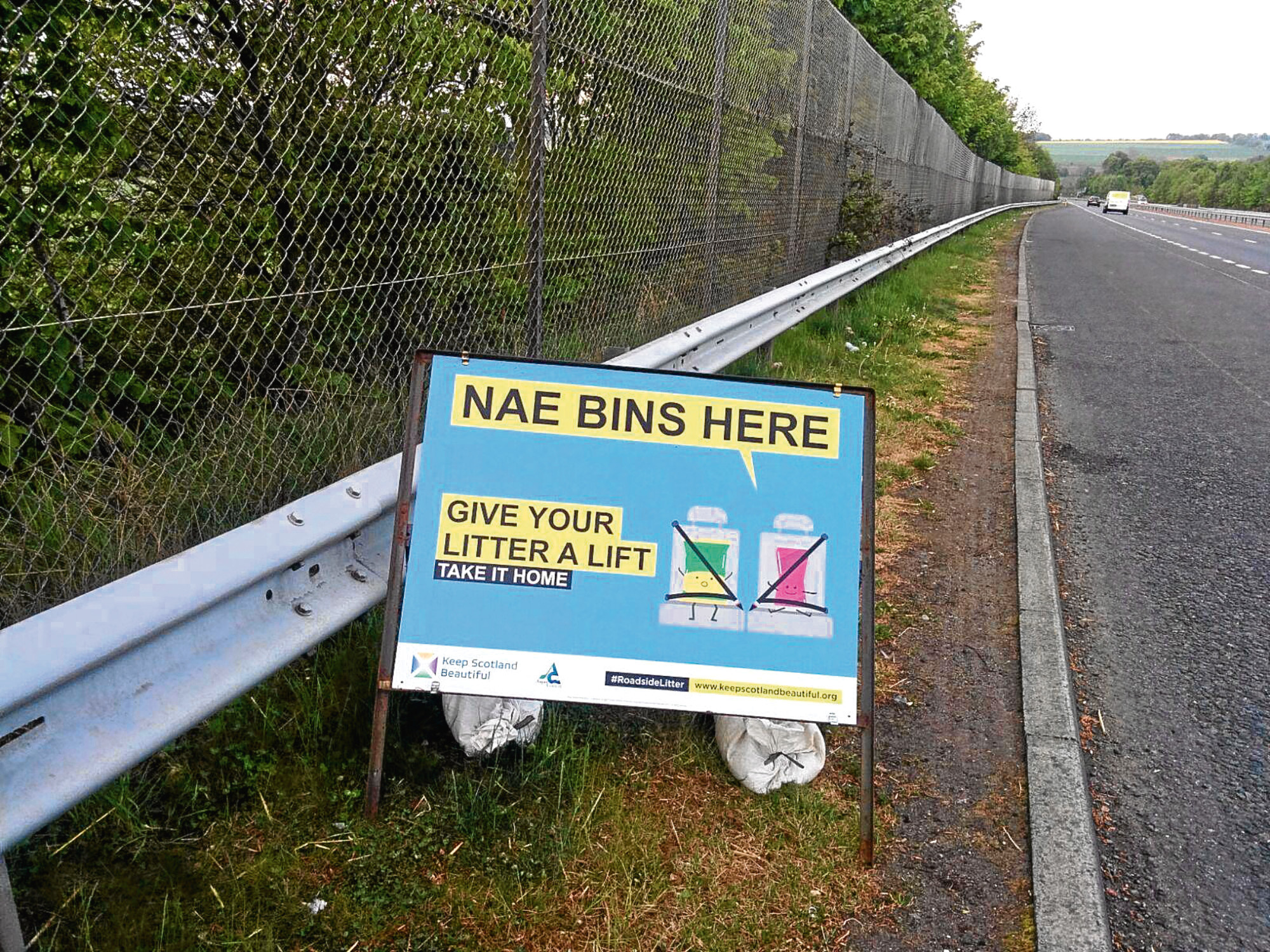 A new "nae bins" policy at Angus laybys has resulted in hundreds of items of rubbish being discarded where the dumpsters used to be, an environmental charity has claimed.
The policy — which has seen a number of bins removed along the A90 — is the brainchild of environmental charity Keep Scotland Beautiful.
The group joined forces with Angus Council — the first local authority in Scotland to actively support the campaign — in March.
A spokeswoman for the charity said the project's aim was to urge road users to take personal responsibility for their litter, encouraging people to "give their litter a lift and take it home".
The spokeswoman said despite this there were still problems with rubbish being dumped where the bins used to be.
The spokeswoman added: "The aim of the campaign is to raise the profile of roadside litter as a problem and to inform people of the scale of the problem and the correct behaviours that should be taken.
"In other campaign areas, we have seen a 45% reduction in litter during similar interventions where we have removed bins and installed signage."
She said that during the first week of litter monitoring in Angus, 692 items of litter were removed from laybys along the Angus stretch of the A90.
The spokeswoman added: "Littering is illegal and puts an unnecessary burden on council resources.
"Figures show it costs around £50,000 per year to clean litter from the A90 in Angus which could be better spent elsewhere."
The campaign was launched regionally by Angus South MSP Graeme Dey. He said: "Roadside littering doesn't just have a detrimental impact on the natural environment and the public purse, it also places those charged with the task of removing it in harm's way.
"In every conceivable regard it is simply unacceptable, therefore I am 100% behind this initiative."
Carole Noble, operations director with Keep Scotland Beautiful, said: "We are delighted to have rolled this out in partnership with Angus Council. We recognise that to tackle this disgusting and illegal habit we need to work together to raise awareness."
Angus Council has been approached for comment but has yet to respond.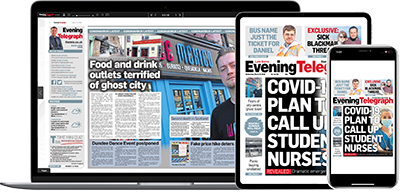 Help support quality local journalism … become a digital subscriber to the Evening Telegraph
For as little as £5.99 a month you can access all of our content, including Premium articles.
Subscribe