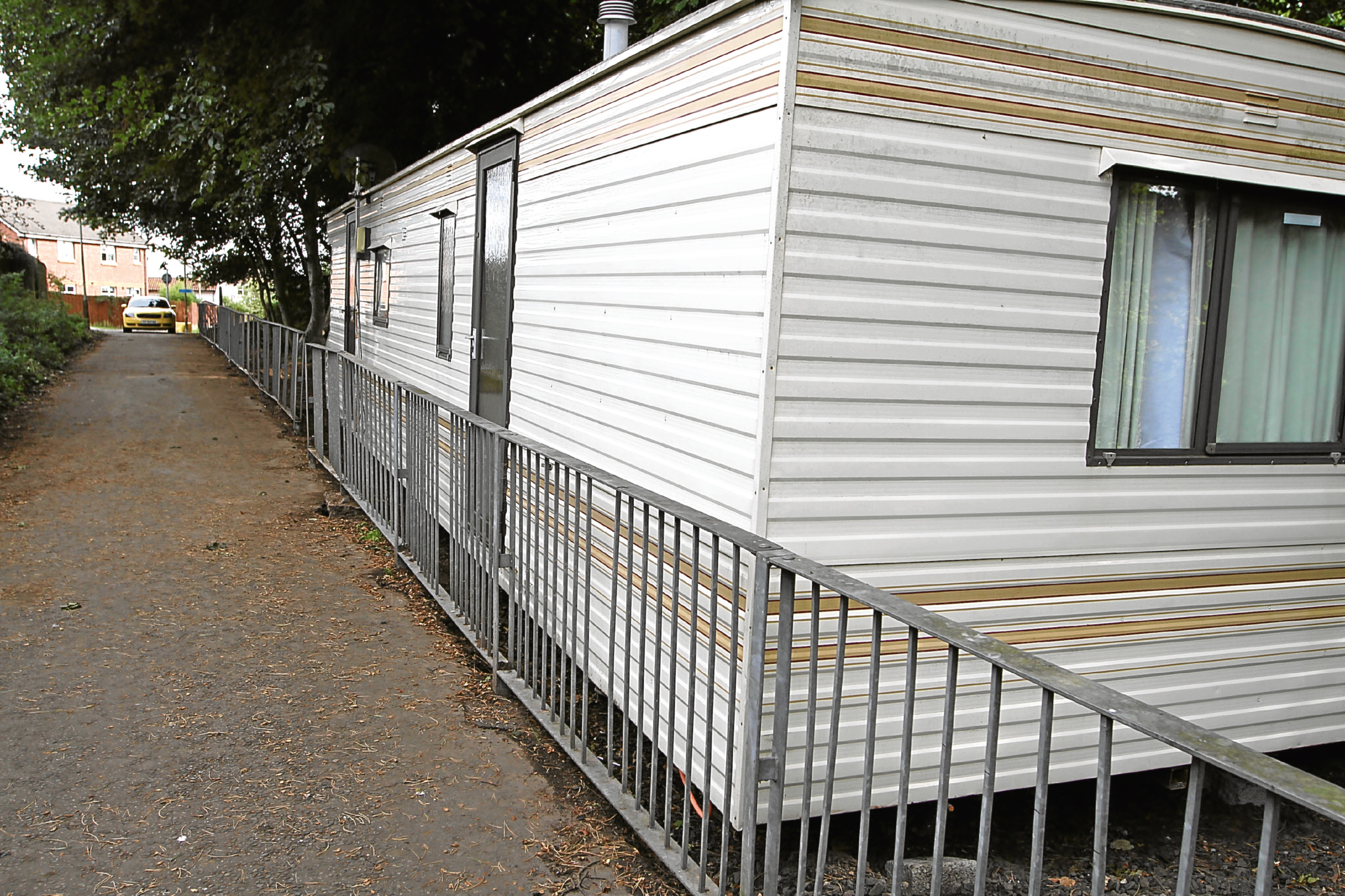 Dundee City Council has launched an investigation after a caravan suddenly appeared on an area of land near the Seven Arches.
Residents were shocked to see the mobile home being set up on Sunday on North Balmossie Street, between Panmurefield Village and Wyvis Road.
The plot of land was previously refused planning permission for a new house in January.
A woman was inside the caravan when the Tele visited on Tuesday.
She declined to comment when asked why it was there.
Police confirmed that they had been called to the scene at the weekend but did not take any action.
A Dundee City Council spokeswoman said: "We are aware of the situation and an investigation is taking place."
Resident Bruce Robertson, 60, whose house overlooks the area, described the situation as "odd."
He said: "We received a letter about a year-and-a-half ago to inform us about the application for a house there.
"But we've not heard anything since then until about a month ago when something started to happen again.
"We've seen council workers and official people.
"Even the police arrived on Sunday, although I'm not sure why.
"Everyone went away and came back with high-visibility jackets, though.
"Then, on Sunday, a JCB came down the road.
"It was plugging away at the ground and I think it was the digger that moved the fence before the caravan arrived.
"They were there until about midnight on Sunday and then they parked the car at the end of the road to block it off.
"I'm just wondering what they're doing really. It just seems so odd to put a caravan there, there's no privacy, no running water, no electricity.
"The land isn't ideal. I did not think there was enough space to build a house there to be honest."
Mr Robertson added that the caravan had been sitting in the car park of The Bell Tree pub on Thursday before moving onto the land.
Rodger Brunton, of Brunton Design, said he had drawn up the original designs for the land.
He added: "It was going to have been quite an unusual property. It would have been on stilts — the land requires something different.
"But it was refused and needed to be tweaked. I think the council insisted on some difficult things, like the wildlife corridor.
"Since I was asked to tweak the designs several months ago, I have heard nothing more.
"We believe it would be a good spot for an interesting property."
Broughty Ferry councillor Kevin Cordell said: "I have already raised the caravan issue with officers. I have asked for a full explanation of the rights and responsibilities in the area."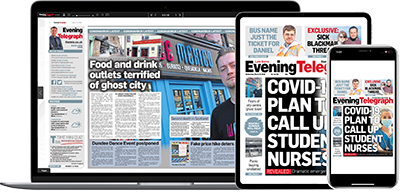 Help support quality local journalism … become a digital subscriber to the Evening Telegraph
Subscribe