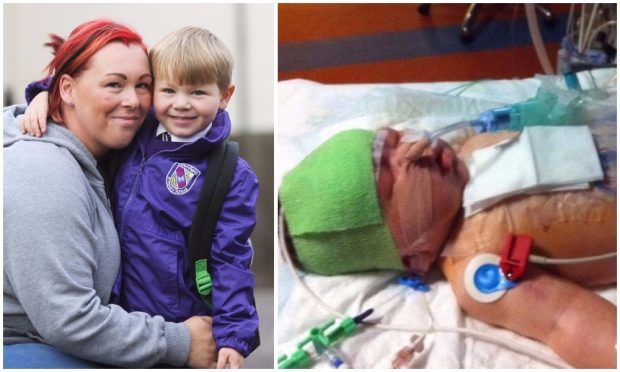 The mum of a Dundee boy who was given just a 20% chance of surviving at birth has spoken of her pride at watching him attend his first day at school.
Jacqueline Stewart, 34, of Downfield, was told at her 20-week scan that her baby had hypoplastic left heart syndrome, which meant the left side of the organ was severely underdeveloped.
She was given the choice of terminating the pregnancy but, determined to give her son a chance, Zachary was born in January 2012.
He had open heart surgery at just two days old, and after surviving that, underwent another major procedure at 17 weeks.
Remarkably, Zachary has gone from strength to strength and after yet another major operation on his heart last year, he has now attended his first day at Downfield Primary School — an achievement Jacqueline never thought would be accomplished.
Jacqueline said: "We had to go to Glasgow to have him and he was just two days old when he had his first open heart surgery.
"He did amazingly well, but following that he got a viral infection and he was fighting for his life for a good five or six weeks in intensive care in Glasgow.
"But he battled through that and had another major operation.
"He has just done fantastically. Every hurdle he has, he overcomes it.
"When you look at him, you wouldn't think he was any different to other normal kids.
"He has restrictions with running about and playing but he does so well."
After everything Zachary has been through in his first five years, Jacqueline was bursting with pride as she waved him off to school this week for the first time.
She said: "I had a bit of a meltdown the night before he went for his first day but he was actually really composed about it.
"Just watching him, there are no words to describe how proud I am of him.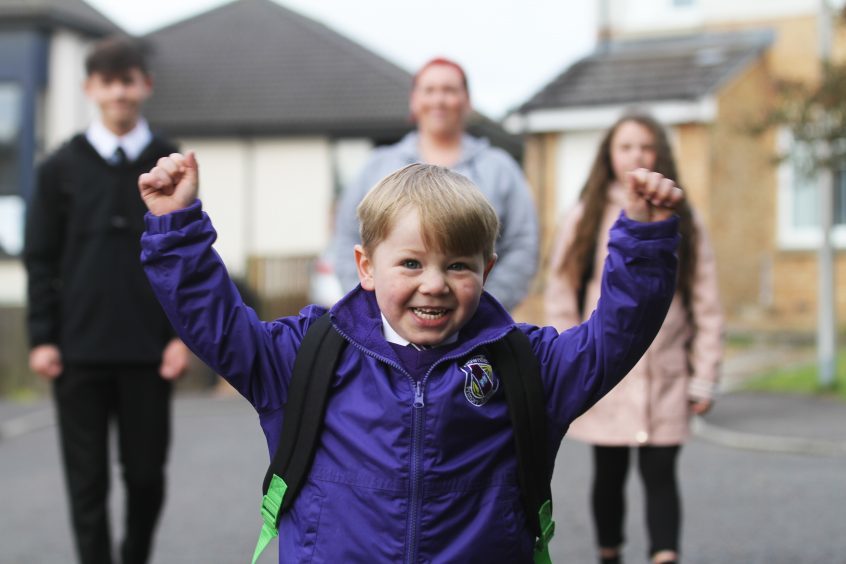 "Thinking back to when I was told about his heart condition, I could never have imagined this day would come. Zachary was given just a 20% chance to live.
"In that time, so many parents have lost their children to this condition, so it really puts it into perspective.
"He's currently doing half-days at school for the first three weeks and he seems to be fine so far, but after that it will be full days.
"It's quite a long time for him to be up and about, so we'll have to see how he gets on, but he's done so much already — I'm so proud of him."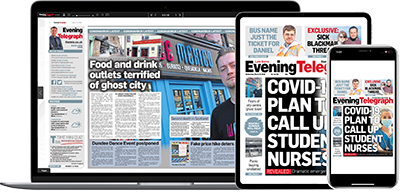 Help support quality local journalism … become a digital subscriber to the Evening Telegraph
Subscribe