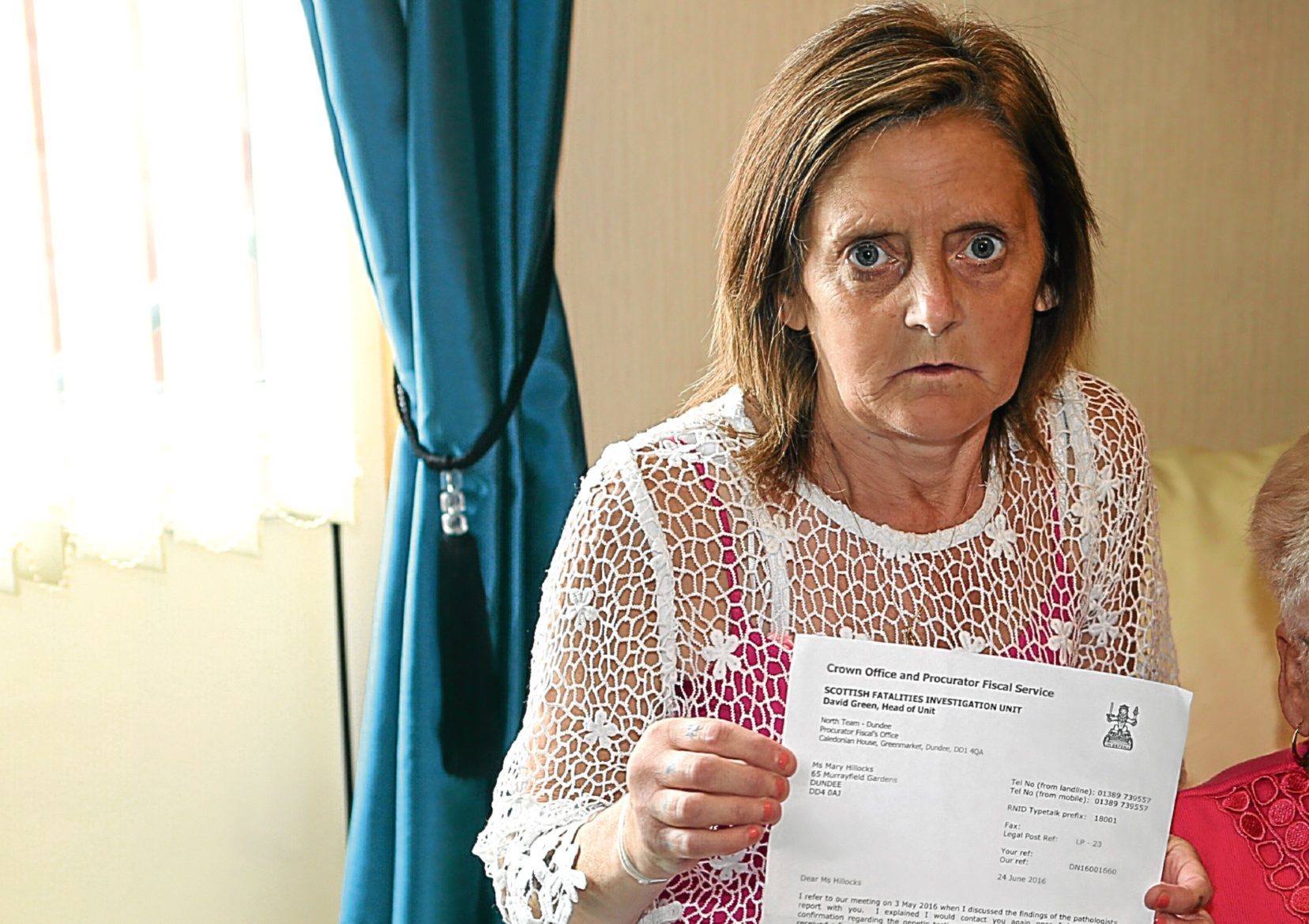 THE mother of a Dundee man who died in police custody has launched a petition demanding "justice" for her son.
Mark Hutton, from Whitfield, was found dead by officers in a cell at the Tayside Division headquarters on West Bell Street on March 5.
The 29-year-old was stopped by officers on March 4 on his motorbike, near to the Swannie Ponds, where he was said to be driving erratically, but passed a breathalyser. He was taken to West Bell Street but was found slumped in his cell hours later.
As with any death in custody, the case has been investigated by the Police Investigations and Review Commissioner (PIRC), which is independent from Police Scotland.
Mark's mum Mary Hillocks has been in contact with the procurator fiscal's office in Dundee regarding Mark's death.
She received a letter on June 24 regarding Mark's post mortem report. Samples of his heart tissue had been taken for genetic testing to discover whether a heart defect known as 'QT interval' may have caused his death.
The letter advised Mary that, while there were no genetic mutations associated with the QT interval found, the condition may still have contributed to his death.
Mary said that, 20 weeks on from Mark's death, she has been left with a heartbreaking search for the truth.
She said: "I've still no answers about what happened to Mark. I wasn't allowed to talk to the doctors who tried to treat him, I wasn't allowed to identify his body and I've not seen CCTV evidence from his cell in Bell Street.
"Something went wrong and my laddie died as a result, but it feels like it's getting brushed under the carpet."
Mary's mum, also Mary Hillocks, said the wait for answers had been "heartbreaking".
The petition, titled "Justice for Mark Hutton" has more than 500 signatures, which Mary has said had come mainly from his native Whitfield.
Police Scotland said the matter was referred to PIRC and as such the force could not comment further.
A spokesman for PIRC said: "An investigation into the circumstances leading up to the death in custody of Mark Hutton, 29, from Dundee, at Police Scotland HQ in Dundee on Saturday March 5, 2016, has concluded.
"A report on the Commissioner's findings is with the Crown Prosecution and Procurator Fiscal Service (COPFS) for their consideration."
The COPFS then has sole discretion for determining whether there will be a further investigation into the death.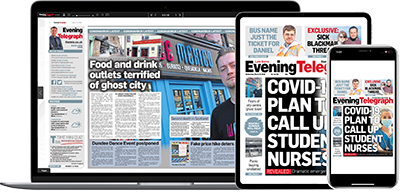 Help support quality local journalism … become a digital subscriber to the Evening Telegraph
Subscribe