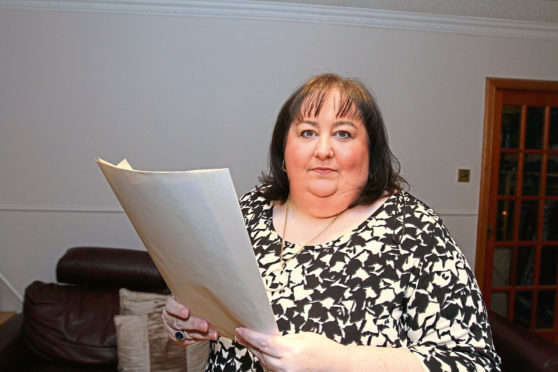 An Angus mum whose eight-year campaign resulted in the Scottish Government producing new guidelines over the restraint of children in schools is backing the Tele's Our Kids Need Justice campaign.
Beth Morrison, the mum of a disabled child and campaigner for the end of restraint and seclusion methods, said she was delighted to back the Evening Telegraph's hard-hitting campaign calling for those who prey on young people in a sexual way to be automatically jailed.
She said: "I absolutely support the Tele's campaign, in particular where children with disabilities are concerned.
"While being involved with working for guidelines for restraint and abuse I am also aware that sexual abuse of children badly needs to be addressed."
Beth, from Monifieth, began her campaign in 2010 when her son came home from school with bruises, and several other parents claimed their children had been hurt in incidents there.
Her campaign to end restraint and seclusion included a petition to Holyrood, which won government backing and support from a number of children's charities.
Beth said: "When you are a parent dealing with a traumatised child who has been hurt by people in positions of trust, you have to believe that the criminal justice system will protect your child and the perpetrators will be held accountable. Our experience was the complete opposite.
"The families involved felt that those who were supposed to uphold our children's rights were of the opinion that, because our youngsters have disabilities, they are too difficult for so-called professionals to take care of.
"We had to accept a lower standard of education and duty of care than typically developing children. It is well-documented that those with disabilities are three to four times more likely to be abused than neurotypical children.
"There is supposedly protection provided for these children to be free from all forms of physical or mental violence, injury or abuse, neglect or negligent treatment, and maltreatment or exploitation, including sexual abuse.
"There is guidance that points out that children with communication impairments, learning disabilities and sensory impairments are particularly vulnerable, and that disclosing abuse can be more difficult for those who have a wide range of communication styles.
"There is very specific guidance to practitioners on how to deal with allegations of abuse involving a child with communication disabilities.
"I would like to see our criminal justice system changed so that in allegations of abuse against a child with communication impairments – like autism, and other learning disabilities affecting their ability to communicate – the lack of the youngster's own witness testimony should not mean they are automatically deemed 'unreliable'.
"The criminal justice system should make whatever reasonable adjustments it needs to make."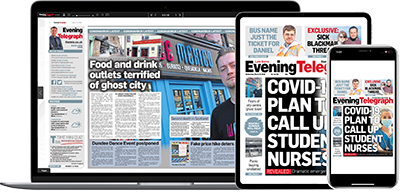 Help support quality local journalism … become a digital subscriber to the Evening Telegraph
For as little as £5.99 a month you can access all of our content, including Premium articles.
Subscribe