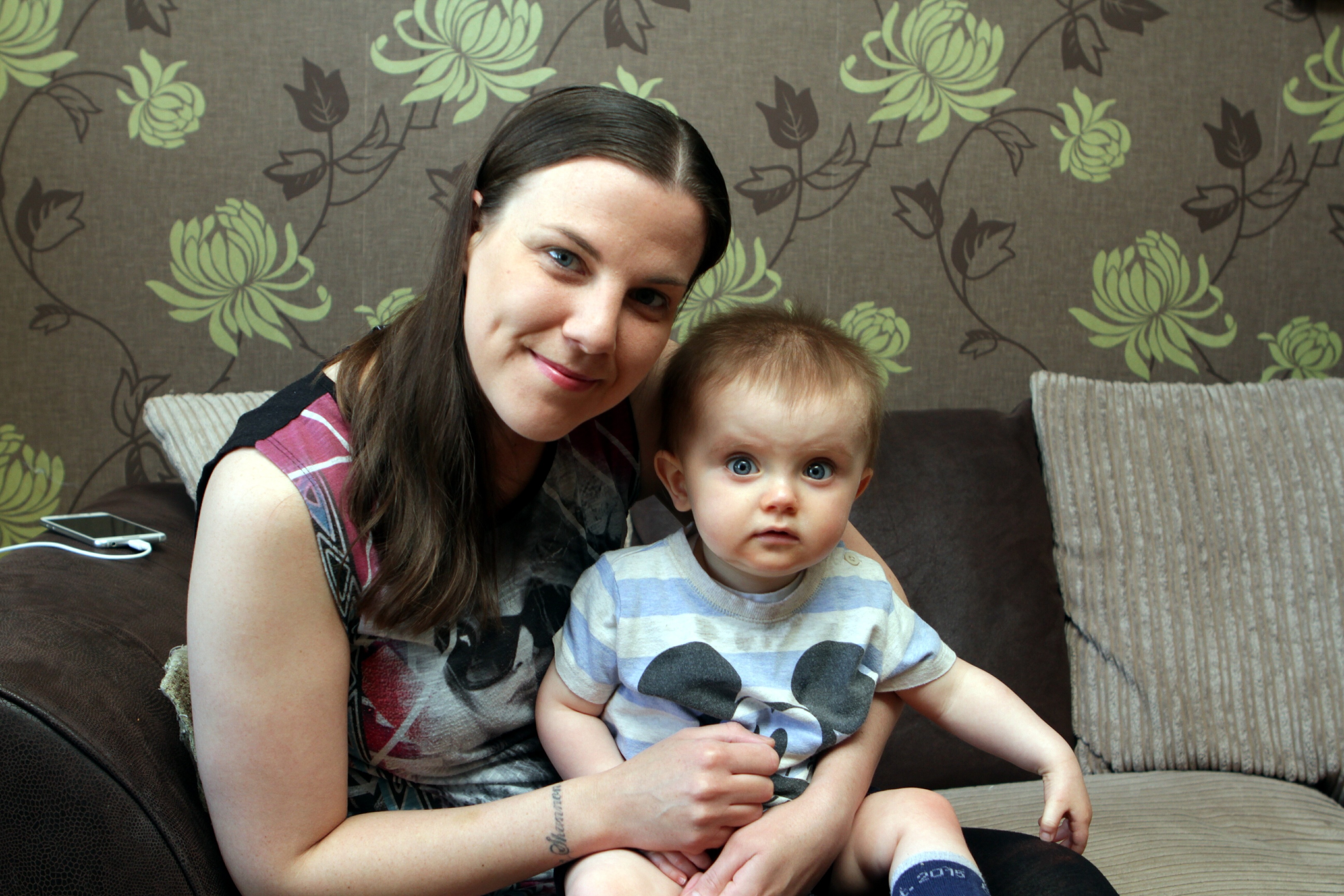 A WOMAN has today spoken of the "miracle" of giving birth to a second child after losing eight babies to stillbirth and miscarriages.
When Vicki McLean tragically lost eight babies before giving birth to Jackson, Evelyn Pearce knew exactly what she was going through.
Dundee-born Evelyn, who lived in Trottick, worked at the Timex factory and has been through similar heartbreak to Vicki.
On 12 occasions herself, Evelyn suffered the heartbreak of miscarriages or stillbirths before her son Roy was born 25 years ago.
Vicki, of Perth, spoke to the Tele of Evelyn's help and encouragement in the birth of Jackson and described her as "an inspiration".
She added: "I now have a smashing wee boy to go with my smashing wee lassie, Shannon.
"Like Evelyn, I never gave up and a miracle happened for me too.
"When I was pregnant with Jackson, it was always in my mind that things would go wrong again.
"I still thought something would go wrong. After all, I had been through so much heartbreak.
"Even when Jackson was born I still felt something might happen.
"For the first two days of Jackson's life I was forever checking him to make sure he was OK.
"In fact, it was a few days later before it really sunk in that he was OK.
"After Shannon, I had eight heartbreaks and now I have Jackson.
"He's doing so well."
Vicki is delighted to make people aware of the work of SANDS, the still birth and neonatal death charity, and along with Evelyn held a fundraiser at Robert Burns Lounge in Perth.
A total of £500 was raised for the charity.
Speaking of the charity's help, Vicki said: "They were there for me right the way through. They were amazing and really good.
"Every year they hold a special Christmas service for bereaved families. However, they are there for them all year round and events like the fundraiser we have just had do much to raise awareness of a great cause."
Evelyn said: "Roy was born at King's College hospital in London but died five times. It was due to the skill of the medics that he was brought round.
"He was five months old before he was able to leave hospital.
"He weighed only 1lb 6ozs, at birth but now he is a big, strapping lad who is a manager at Scottish and Southern Energy in Perth — and he's getting married at Perth racecourse in September.
"I was determined to have a baby and was assured by the medics that, one day, my dream would come true.
"Even after all the heartbreak I was determined never to give up trying to have a child. I believe in miracles — and Roy is living testimony to the fact they do happen."
Libby Hughes, from SANDS, said: "Money like this helps us tremendously. We use the cash to support bereaved parents and hold memorial services as well as working to improve the care bereaved parents receive and promoting research to reduce the loss of babies' lives."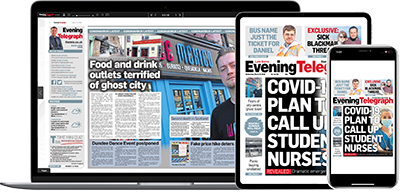 Help support quality local journalism … become a digital subscriber to the Evening Telegraph
Subscribe