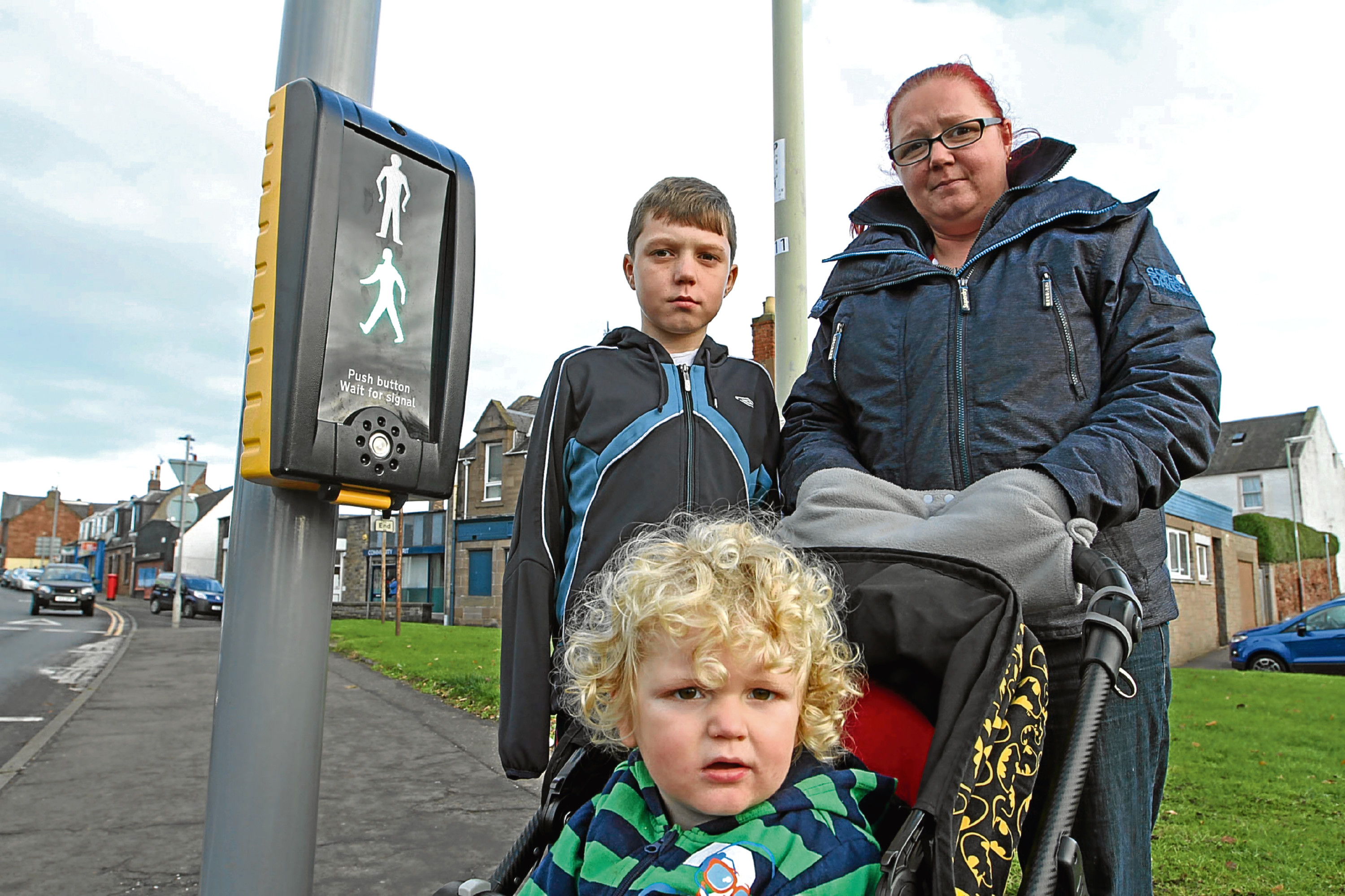 A mum has blasted the driver who nearly smashed into her and the pram carrying her two-year-old son after running a red light.
Mandy Laidlaw was crossing the road at a pedestrian crossing with her two-year-old Jak and his brother Blake, 11, when she was nearly struck by a car that had ignored the stop signal.
She told the Tele that the vehicle had to swerve to avoid striking the family and that it could have potentially "taken her son out".
Mandy, who has reported the incident to the police, said the vehicle missed her by just a few feet, adding: "I was taking my oldest son to the doctor and we pushed the button to cross the road.
"It was beeping and showing a green man so we started out on to the road.
"Out of nowhere a man driving a silver or grey Ford Focus came flying past.
"I just managed to pull the pram back in time.
"If I hadn't then he would have taken my son and the pram out.
"He just put his hand up as if to say sorry and then drove off.
"He didn't even stop to check if we were OK.
"He didn't even try to make sure my children were OK.
"He pulled in to a shop up the road like nothing had happened. I was going to go and confront him but I was too shaken up by it all.
"What if I hadn't managed to pull my pram out of the way? It would have been the worst situation possible.
"The crossing was still beeping when it happened. I don't even know where he came from"
Mandy, from Arbroath, has spoken out about the incident, which happened on the town's Fisheracre on Monday, in the hope that the driver of the vehicle can be brought to justice, before "he causes a tragedy".
She said: "He was a big-built man and had a beard.
"My son said he thought that he was bald.
"He is going to hit someone if he keeps on driving around like that. Anything could happen. It could've been so much worse for us and the next person might not be so lucky.
"He was going between 25mph and 30mph and we wouldn't have had a chance. The guy needs to be taken off the road before he causes a tragedy.
"I don't drive myself and it is because there are people like this on the road. It is too dangerous and this has proved that point.
"I hate to think what would have happened if he had hit my pram.
"I reported it to the police and I hope that they can find CCTV to identify the man."
Many's partner Stewart, 42, was alerted to the incident when a "shaken" Mandy phoned him.
He said: "She phoned me and I rushed along — she was still shaken.
"It is a bad crossing. CCTV should be installed. This could've been terrible."
A spokeswoman for Police Scotland said: "We received a report of a road traffic incident in Arbroath at 12pm yesterday. The matter is under inquiry."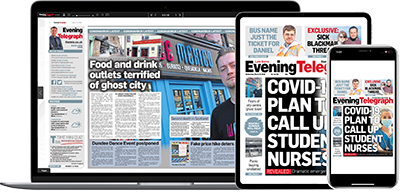 Help support quality local journalism … become a digital subscriber to the Evening Telegraph
For as little as £5.99 a month you can access all of our content, including Premium articles.
Subscribe