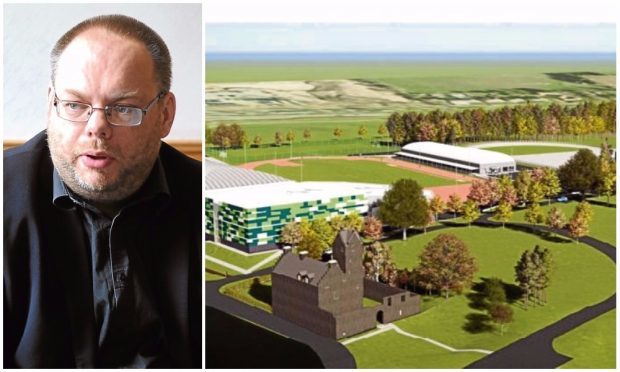 Council chiefs say they want to make sure everyone has the chance to access facilities at Dundee's new Regional Performance Centre for Sport — not just professional athletes.
Proposals for the new facility at Caird Park were approved by councillors on Monday night, following a lengthy planning process.
Councillor Stewart Hunter, who sat on the steering group to bring the centre to fruition, said the facility would have a transformative effect on the city once built.
And he says he's keen to work with sports clubs and others to explore what opportunities there are for local people to make use of the centre — which, it's hoped, will become a hub for professional sportsmen and women in various disciplines.
"We've got a number of people in the city who are interested in having a chance to access the site," he said.
"It's a bit early to say how it will work yet but now that the team has planning permission they will start exploring that. We want to work with local sports clubs to see if they want to be a part of all our work.
"I want to make sure people can use these facilities and that's one of the things we're looking into at the moment."
Mr Hunter, who was also involved in trying to bring a national centre to Dundee — a predecessor to the regional facility — said the team behind the proposals had done a "really good job" in pulling them together.
He said: "The Regional Performance Centre will do a lot for the city so I'm delighted to see the application approved. In a way it's a step up from the National Performance Centre, as that was to be focused on football, whereas this will be focused around other sports as well."
According to preliminary reports included with the original planning application, the sports complex will cater for athletics, badminton, basketball, football, netball, rugby and volleyball.
It will also have disabled-friendly facilities.
Mr Hunter added that many people need to be thanked for their efforts alongside existing council staff.
"The fact that the centre is coming to Dundee is a real testament to the council's former chief executive, David Dorward," he said.
"From the initial conversations about whether we should bid for the National Performance Centre to his retirement, David worked unbelievably hard to deliver the centre."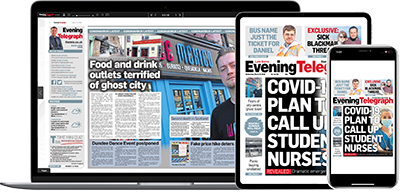 Help support quality local journalism … become a digital subscriber to the Evening Telegraph
Subscribe