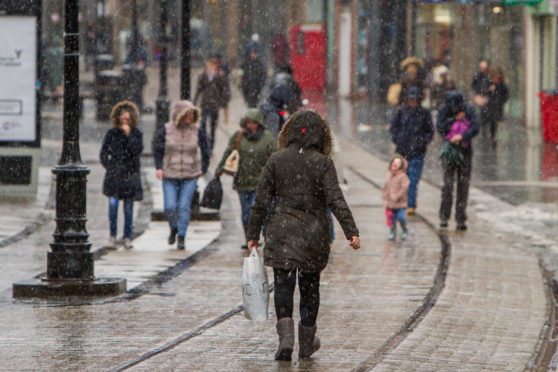 Dundee enjoyed sunny spells at the weekend — but forecasters have warned the weather is set to go "all downhill from there" throughout this week.
The region basked in comparatively balmy temperatures at the end of last week — with highs of 14C recorded at Dundee Airport.
However, locals shouldn't break out their summer wardrobes just yet, with forecasters saying the weather will take a turn for the worse again.
A Met Office spokesman said the warm weather would stretch through to Tuesday.
He said air flow coming in from the south-east was set to cool over the North Sea — resulting in lower temperatures and bringing rain with it.
He said: "On Saturday we had a top temperature of 12C, bearing in mind that the average temperature for April is 11.5C.
"But, on Sunday we recorded a high of 14C at Dundee airfield.
"Monday's temperatures remained warm, but unfortunately it is all downhill from there.
"We have an air flow coming in from the south-east, coming over the cold North Sea, which will carry mist and fog with it.
"That will bring down the temperatures.
"It is going to be cloudy and will probably not go much past five or six degrees.
"However, the temperature won't drop as drastically through the night as it has been."
The forecaster said weather prospects might brighten in the next week — with less cloud and fog.
It comes after a yellow weather warning was in place last week throughout much of Scotland for rain, sleet and snow.
Forecasters had said a spring-like warm spell was likely as the weekend arrived — however, it proved to be short lived.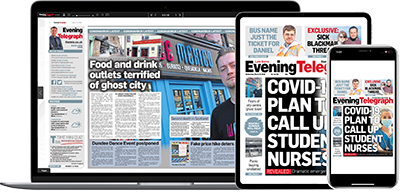 Help support quality local journalism … become a digital subscriber to the Evening Telegraph
Subscribe