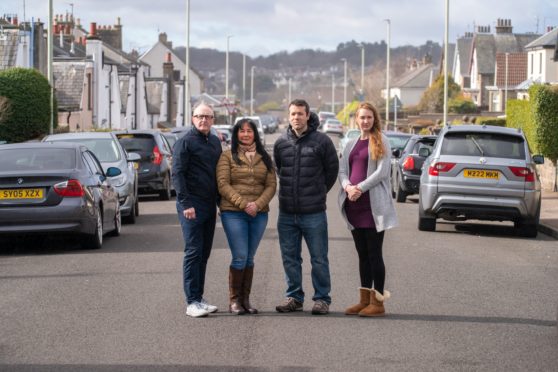 Worried locals in Monifieth have called on Stagecoach to take action in a bid to stop their buses speeding through a residential street.
Durham Street has become part of Stagecoach's number 73 service route after the bus company axed the number 75 on February 24.
But residents have claimed the buses are going too fast down the street, which is a 20's plenty zone and has cars parked on either side.
Calls have been made for Stagecoach to address the issue as a matter of urgency, before there is an accident in the area.
Julie-Ann Geddes, who has two young children and another on the way, said: "It's a 20's plenty street. Cars are parked all along the street as a lot of people don't have driveways.
"The buses are absolutely going over 30 miles per hour.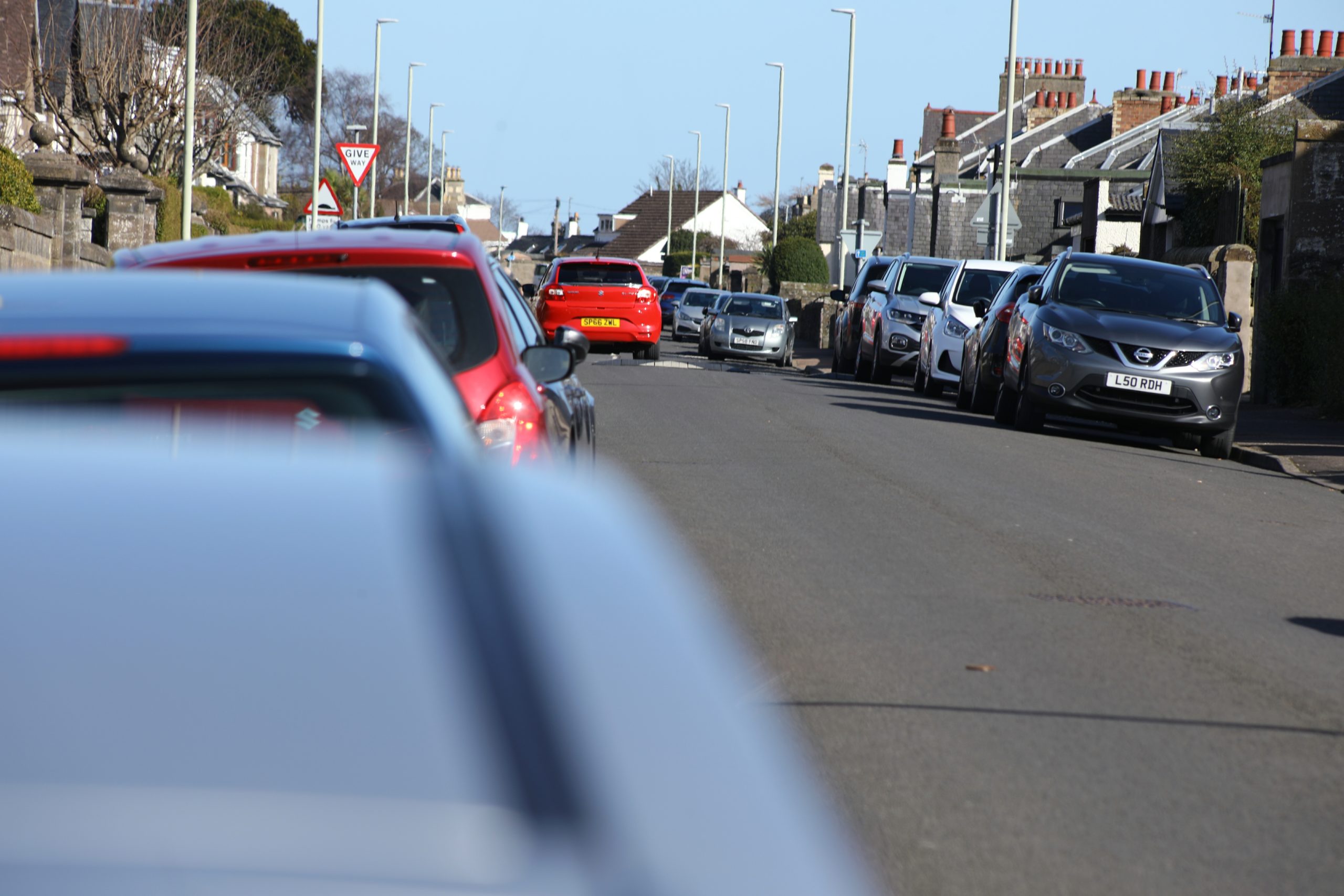 "It just seems a completely inappropriate choice. A child could easily step out between a parked car, and the speed these buses are going past and I wouldn't like to imagine what would happen. I've contacted Stagecoach and heard nothing.
"We don't want to completely lose the service to that part of the road, we just don't believe that this is the only way it can be done."
Derek Welch, who has lived on the street for the past 18 months, said: "I have witnessed the bus doing well over 30 miles an hour in a 20mph zone. We have quite a lot of children who play on the street and we have elderly and people and school children going up and down to the primary and secondary schools.
"There is a reason why there are speed bumps in the street to calm traffic because of safety issues.
"There is no reason for a bus to come up here, they could easily go up Victoria Street. Why is the bus not going along Ferry Road, then up to Grange Road?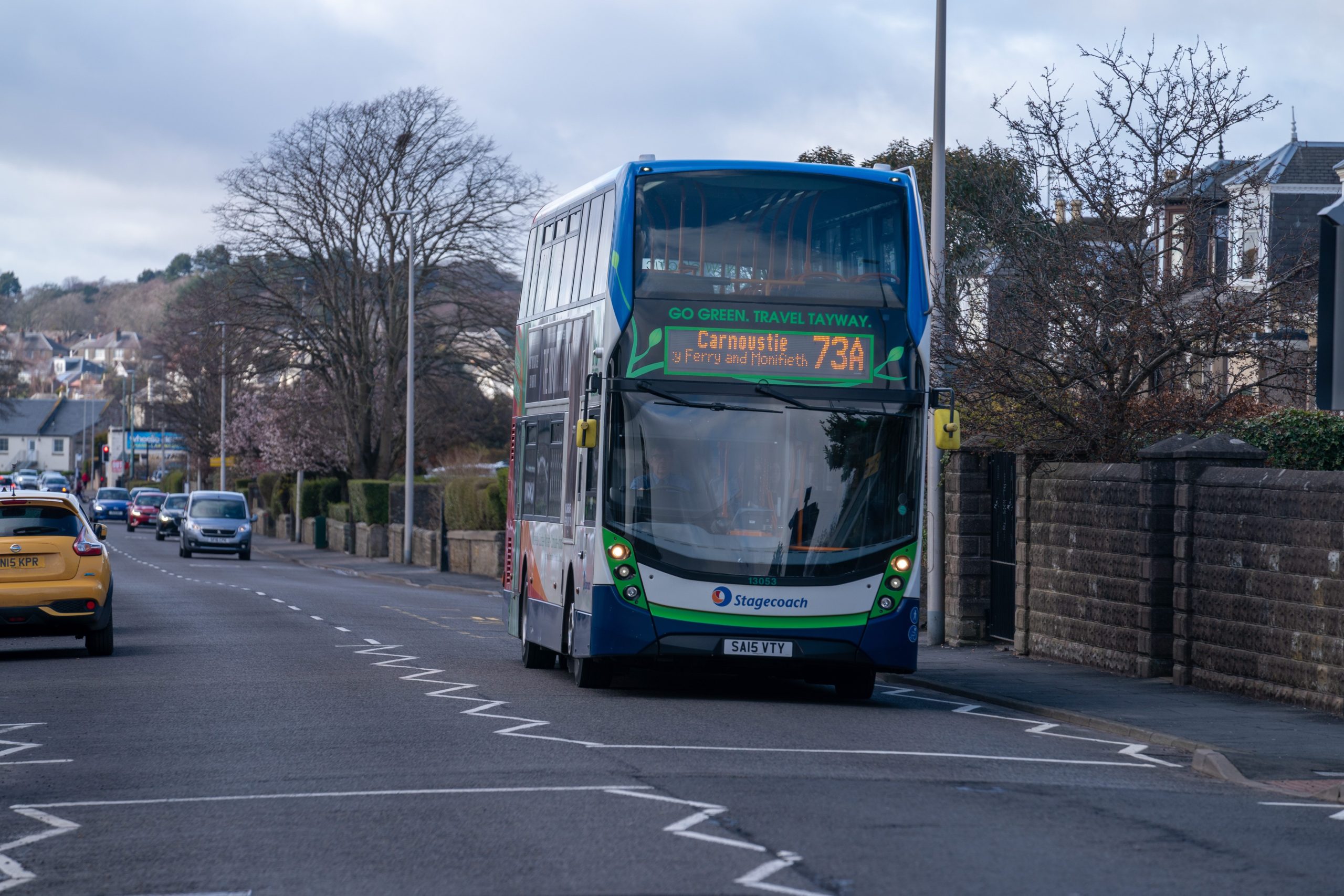 "It's adding emissions of diesel fumes which is also a concern.
"I don't want the bus stopped, we would just like it rerouted."
An Angus Council spokeswoman said: "Service 73 is a commercial local bus service and the operator is within their rights to travel along this unrestricted road.
"Residents have expressed concerns regarding the speed buses are reported to be travelling along Durham Street and in response to this we have been in dialogue with Stagecoach to ensure the speed limit is observed at all times."
A spokeswoman for Stagecoach East Scotland said: "On 24 February we withdrew service 75 from our network and replaced key sections with service 73 serving Grange Road, hourly during the day, Monday to Friday.
"This decision was approved by the local council to ensure our existing passengers were still able to board and alight at Ferry Road. We are currently investigating the concerns raised and the safety of our community is our primary concern."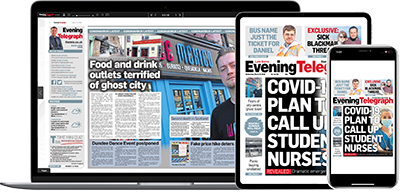 Help support quality local journalism … become a digital subscriber to the Evening Telegraph
Subscribe