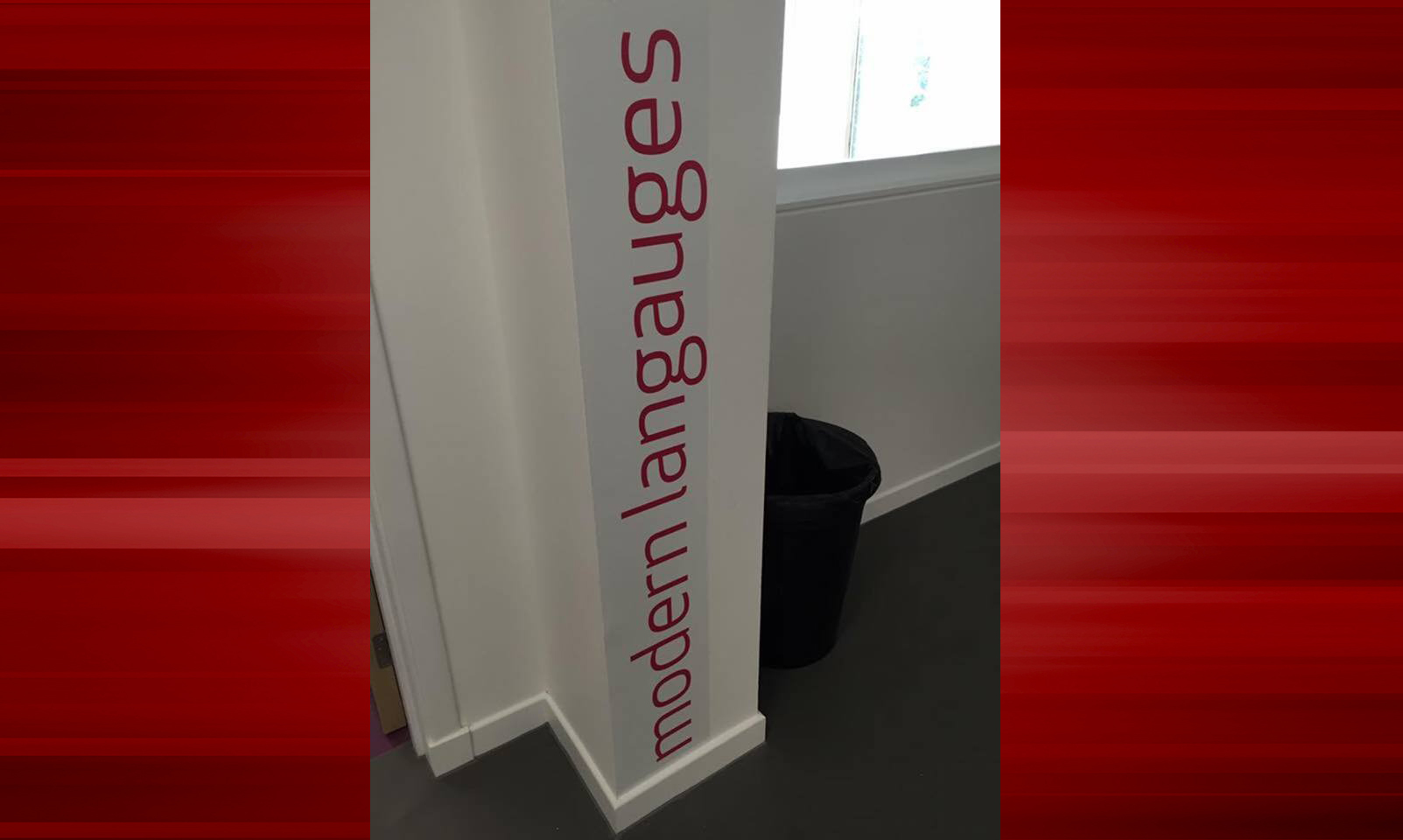 Parlez vous Anglais? Well the answer for the modern languages department at the new Harris Academy seems to be not very well.
While French and German may not be too much of a problem for Dundee's new flagship secondary school, it's emerged there's been a slight difficulty when it comes to our own language — or should that be 'langauge?'
At least when it comes to the spelling of it anyway.
The education department of Dundee City Council has been left "rouge faced" by a sign writer's error.
Clear for everyone to see, the sign on the wall pointing to the modern languages department reads 'modern langauges' instead.
Labour's education spokesman, Councillor Laurie Bidwell, said this was an embarrassing error for the new school.
He added: "The replacement of the former Harris Academy buildings has been a long time coming and its new facilities much admired.
"Given the volume of work leading up to the S4-S6 pupils from Menzieshill High School and Harris Academy moving into their new school building, I am sure we can forgive our staff not spotting this blooper.
"I am sure that the head teacher, Barry Millar, will ensure that this misspelled sign is replaced by the contractors very speedily."
The Rev Bob Mallinson, who spearheaded the Save Menzieshill High School campaign, said he was disappointed that the simple error had been made.
He added: "Let's hope their figures are better than their spelling.
"This error has been made, but we need the counting up of numbers for the capacity of the school roll to be better than this.
"It's a simple mistake, but a shame it has happened in this new state-of-the-art school of which the council is very proud."
The error was spotted by a parent who has two children set to attend the new school.
She took a picture to prove the point as she was given a guided tour of the school.
A Dundee City Council spokesman said: "This has been identified and will be rectified as soon as possible."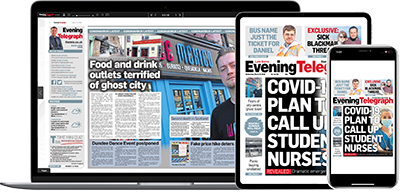 Help support quality local journalism … become a digital subscriber to the Evening Telegraph
Subscribe