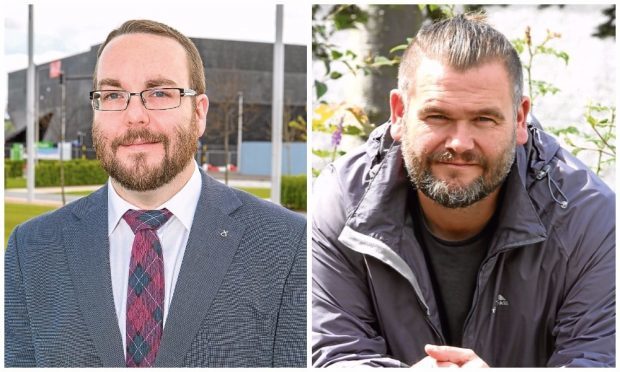 A minister has lodged a formal complaint against Dundee City Council's new children's and families convenor's "completely unacceptable behaviour".
The Rev Bob Mallinson, minister at Menzieshill Parish Church, has written a letter to the council's chief executive David Martin outlining his accusations against Councillor Gregor Murray.
The complaint follows a discussion between the minister and the councillor at the opening of Dundee's new Tayview Primary School.
At the event, Mr Mallinson, along with Ian Morrison, chairman of Tayview Primary Parent Council, spoke to Councillor Murray over concerns the pedestrian crossings at the school weren't working in time for the opening.
Mr Mallinson said: "We also spoke to Councillor Murray about our concerns that the school's interactive technology wasn't working.
"Mr Murray responded that he didn't care and that he wasn't interested in anything I had to say to him.
"Councillor Murray also called me a liar. This response and behaviour from the convener of education is completely unacceptable. This is both abusive and a form of bullying.
"Mr Murray's role as both a councillor and as convener of the education committee is to listen to concerns that people raise with him. It is most certainly not to make accusations that any individual is lying or to state that he is unconcerned in relation to safety issues of young people under the care of Dundee City Council.
"The way Councillor Murray spoke to me was a form of bullying and I have decided to raise the matter as a formal complaint with the council's chief executive."
Councillor Murray became the council's convener of children and families services following the local authority elections in May.
Councillor Murray said: "I am not prepared to get into a tit-for-tat debate with Mr Mallinson.
"If a complaint has been made against me, it will go through the due process. I'm not interested in the complaint — I'm interested in fixing the issues. I don't want the opening of the new school to be undermined by this."
A council spokesman said: "The chief executive will respond to Mr Mallinson in due course."
Apology as crossing patrollers put in place at Dundee school after child safety claims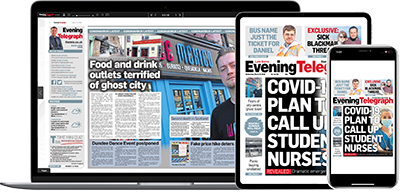 Help support quality local journalism … become a digital subscriber to the Evening Telegraph
For as little as £5.99 a month you can access all of our content, including Premium articles.
Subscribe