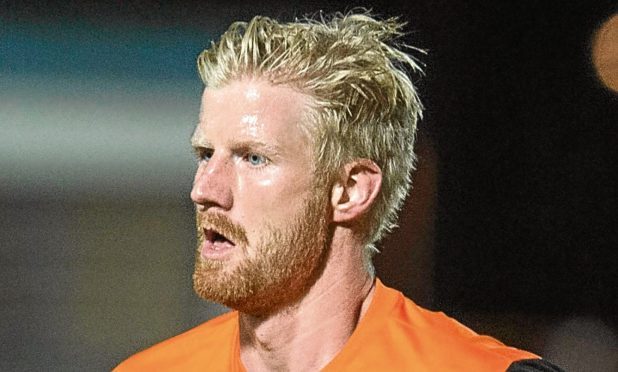 Dundee United's on-loan striker Thomas Mikkelsen wants to finish his time at Tannadice in the best way possible — by grabbing the goal that gets the club back to the big time.
After last night's 0-0 draw in the first leg of the Premiership promotion play-off final first leg, the man on loan from Odense in Denmark has just one game left in Tangerine.
He has already scored the winning goal that clinched the Irn-Bru Cup back in March and is hoping to grab another memorable goal at Hamilton in Sunday's second leg.
However, he'll have to find a way past Remi Matthews after the Accies goalkeeper produced an acrobatic save to keep out a second-half header from the 27-year-old Dane — one in what is getting a frustratingly-long line of super saves from goalies.
He said: "What a save again! I don't know why the ball won't go in for me just now!
"It was a great save but I'm saving my goals for Sunday and I hope we can go up. It would be perfect timing.
"Sunday is my last game for Dundee United and I want to make sure I play well and get us promoted."
And the targetman is adamant the Tangerines are good enough to get themselves back to the top flight.
Much has been suggested of an apparent gap between the teams at the bottom of the Premiership and those at the top of the Championship.
Mikkelsen, though, didn't see much of that last night at Tannadice.
"I think it was an even game between even teams," he added.
"I think we even played better than them in some parts of the game —there's not so much difference between the teams, I think.
"We played well and we fight for each other but we also should have had a penalty on Simon.
"Maybe it's a fair result but I think the team will be strong on Sunday and we will win the game.
"We have shown over the last couple of weeks we are fighting for each other and we have a good team spirit, so why not?
"We have a good team."
Mikkelsen also took time to thank the United fans for making his short stay at the club an enjoyable one.
He's already played a big helping hand in landing one trophy this season and is determined to finish his time at the club with a flourish.
"It could be so big to give the supporters what they want.
"They should know we are fighting for it and we will do everything to get United promoted.
"If I get a goal, I will celebrate with the fans afterwards!"
The Dane is also relishing the big-game pressure that comes with matches like these with a huge prize at stake.
"It's why we play football for games like these with a lot of pressure and I'm looking forward to it.
"I hope we show them we are the better team."
Since arriving at the club in January, Mikkelsen has made a real impact at the club.
In his 24 appearances he has netted eight goals. However, it's been his strength in the air that has been most noticeable, scoring goals, getting United up the pitch and setting up chances for team-mates.
He added: "I've enjoyed playing at United — and my English will be so much better after four months! In the beginning it was tough but I think I've learned more and more every day.
"I love the city and I love to play here, so I've enjoyed it.
"In my last game, it can't be bigger if we get promoted and I score the last goal also."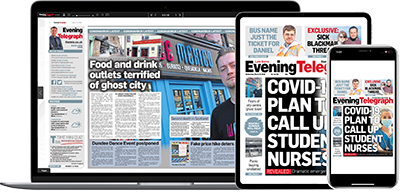 Help support quality local journalism … become a digital subscriber to the Evening Telegraph
Subscribe