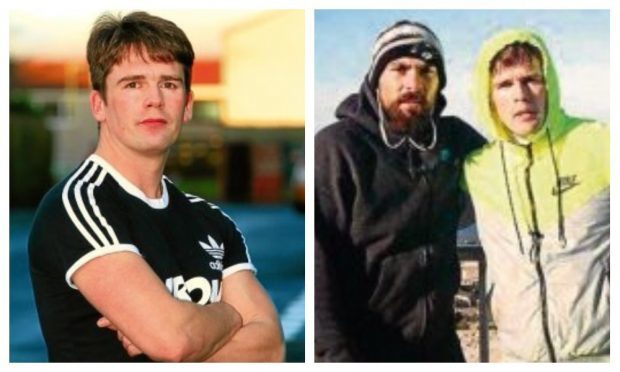 A personal trainer has told the Tele he has received dozens of calls from teenagers about a "lethal" new drug he claims is rife on the city's streets.
Kenny Rattray, 36, from St Mary's, said he had grave concerns about the drug known on the streets as "M&Ms" — a combination of ecstasy and prescription drug gabapentin.
He believes the combination drug is the same one taken by a 14-year-old Dundee boy, who is currently fighting for his life in Ninewells.
Kenny, who was the late "Iron" Mike Towell's fitness coach, told the Tele earlier this year how he pulled himself "back from the brink" after the Dundee boxer's death, following a televised fight in Glasgow in 2016.
Kenny explained his life spiralled out-of-control following the tragedy.
Kenny turned to drink and drugs — in particular a high grade form of cocaine — to numb the pain of losing his friend.
As a result of his high profile comeback, Kenny has a strong following among city youngsters for fitness and counselling work.
Also a dad to a young teenager, Kenny explained that teens were "desperate for help".
He added: "I am really worried.
"This drug appears to be rife on the streets of Dundee just now and it is a real danger.
"It is lethal and I want people to be aware of the dangers.
"I understand this is what was taken by the young lad who is now fighting for his life in Ninewells Hospital.
"I have had a lot of phone calls from worried teenagers who have taken this drug in the past two to three weeks.
"They have told me it's making them feel dreadful and suicidal in some cases. They are desperate for help.
"This drug is very dangerous and I want to warn youngsters to stay well clear of it before someone else ends up seriously ill."
It is understood the 14-year-old may have consumed a substance which was contained within a red and white capsule.
Boy, 14, remains 'critically ill' in Ninewells Hospital after taking red and white pill
Dundee warning after boy, 14, in critical condition in hospital after taking drug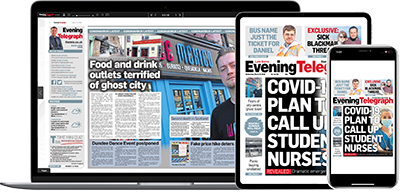 Help support quality local journalism … become a digital subscriber to the Evening Telegraph
Subscribe