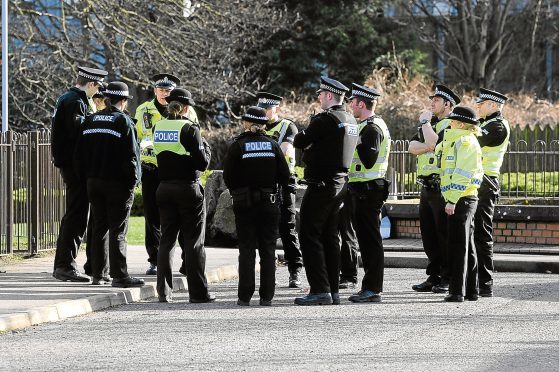 A man accused of murdering two people held back tears as he told their families in court he "didn't mean to hurt anybody".
Robert Stratton, 43, said in evidence he believed a group of people were going to "beat up" he and his partner before the deaths of Julie McCash, 43, and David Sorrie, 32, in the early hours of February 26 on Drumlanrig Drive.
Stratton denies murdering the pair but, on Tuesday, was acquitted at the High Court in Edinburgh on charges of assaulting his partner, 40-year-old Lee Kinney, Wendy McKinney, 44, and possessing cocaine.
Family members of both Ms McCash and Mr Sorrie stormed out of the courtroom as Stratton looked at them directly and said: "I didn't mean to hurt anybody".
Stratton and Ms Kinney spent the night at a get-together with others aimed at comforting Nicola Duffy after her 18-year-old son Ralph Smith was reported missing after falling from Arbroath Cliffs.
But things turned sour after Ms Kinney was asked to leave the house.
Jurors heard the group then appeared at Stratton's front door and he admitted to arming himself with two kitchen knives in order to scare them off.
Stratton said when he appeared outside the group "rushed" at him and he did not mean to stab the pair.
He told defence counsel Edward Targowski QC: "I heard banging and shouting at the door — it was aggressive. I thought they were coming in the house. I told Lee to phone the police and I took two knives from the kitchen block.
"I went out and there was a group of people outside my gate screaming and shouting abuse.
"I held the knives out in front of us and I continued following them to make sure they didn't come into the house."
Stratton added: "They just rushed at us and Julie McCash was struck with the knife. I was in a state of shock.
"I shouted to phone an ambulance but they kept coming towards me. I ran to try and go to my house. I tripped or I was tripped up.
"David was standing over us with a bottle and I've turned round and caught him. I went home, put the knives in the sink and told Lee what happened. I was scared and ran away."
Stratton claimed Ms McCash "ran on to" one of the knives which prompted advocate depute Alex Prentice QC to ask: "Are you telling us that Julie McCash impaled herself on your knife? That's absurd Mr Stratton — you were out looking for revenge weren't you?"
Stratton also said he was "not too sure" about how Mr Sorrie was struck with the blade.
Stratton denies two charges of murder and his legal team have lodged special defences of incrimination and self-defence.
Both Mr Prentice and Mr Targowski are expected to address the jury today. The trial before Lord Beckett continues.
See tonight's Evening Telegraph Late Extra edition for the latest from the High Court.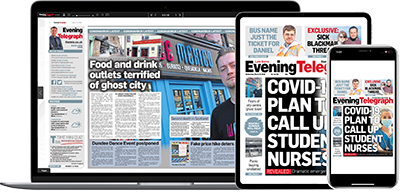 Help support quality local journalism … become a digital subscriber to the Evening Telegraph
For as little as £5.99 a month you can access all of our content, including Premium articles.
Subscribe