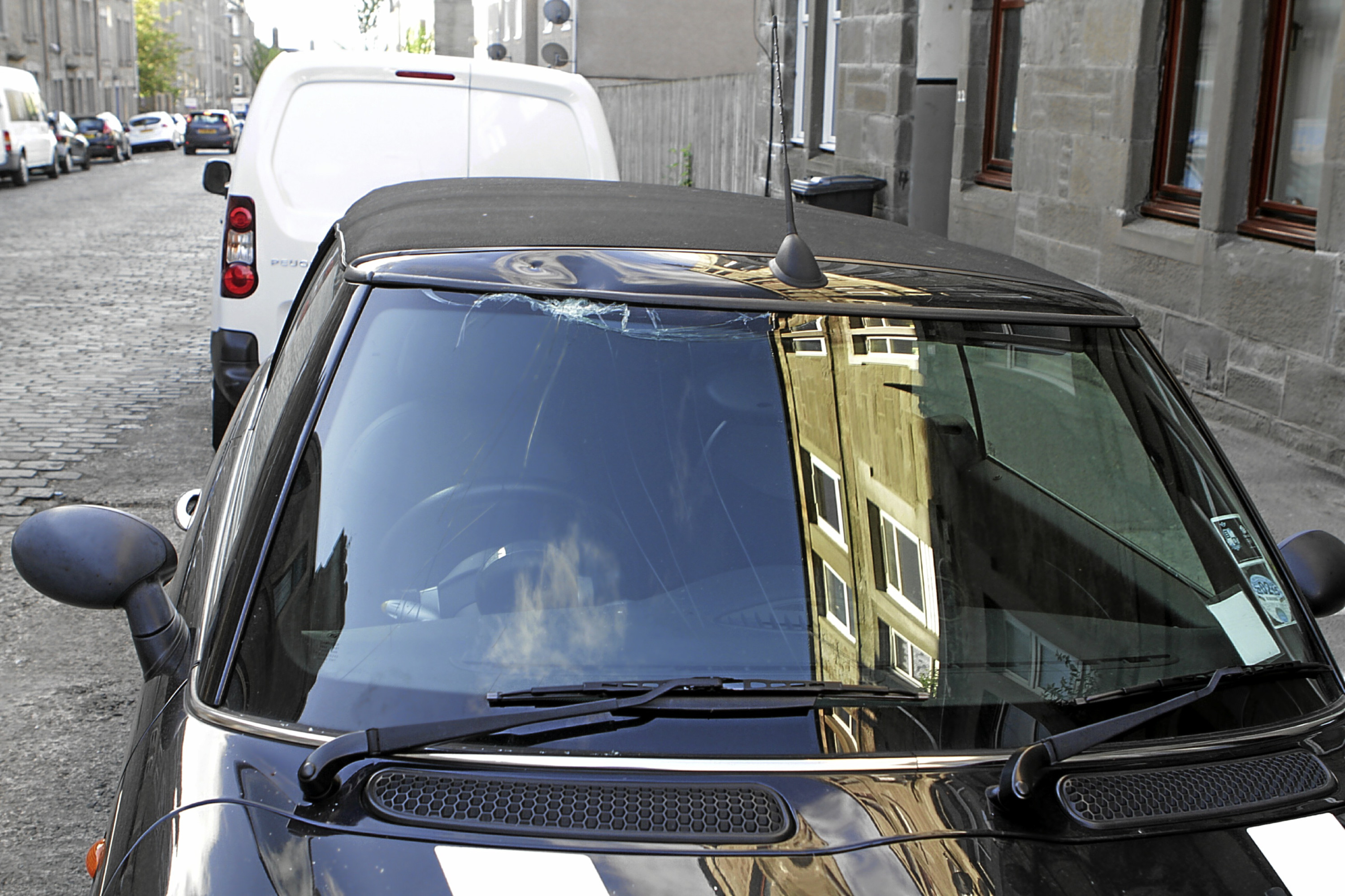 Shocked residents have spoken of the moment a microwave oven was thrown out of a third floor window and plunged on to a car in the street below.
The incident, in which the oven fell from a window and hit the windscreen of a Mini parked below, took place at Morgan Street in Stobswell.
Eyewitnesses said they saw a black Mini Cooper on the street with a smashed windscreen and police in attendance.
The damaged car was still parked on the street today.
Dawn Glen, 40, who lives in a block of flats directly across the road from where the microwave fell, said: "It's not very surprising to be honest.
"I have a photograph from two Christmases ago when a toilet was thrown out of a window in the same block.
"I heard all the shouting and something smash — it sounded like glass.
"If the microwave had hit someone it could have killed them.
"Even small objects falling from a top floor window could injure someone, but a microwave could be deadly.
"And then there's the detritus that it leaves behind, all the lumps of metal and glass.
"The person whose house it came from could have had no idea if anyone was below. If there was a moving car it could have caused a serious accident."
Alan Jackson, 51, lives two blocks up from the owner of the car.
He said: "You can see there's a big crack in the windscreen where the oven hit the car.
"I've heard a lot of noise coming from that block in the past.
"Whoever let that happen is an idiot — it could have easily killed someone.
Another Morgan Street resident, who did not want to be named, said that his neighbour had alerted him to the incident.
He said: "It happened just across the road from me.
"The Mini has its front windshield cracked and everyone was saying it was because a microwave fell on to it from a window on the third floor."
The owner of the car declined to comment when approached by the Tele.
Police Scotland confirmed officers attended Morgan Street after reports of a disturbance on Sunday.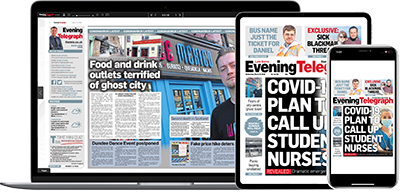 Help support quality local journalism … become a digital subscriber to the Evening Telegraph
Subscribe