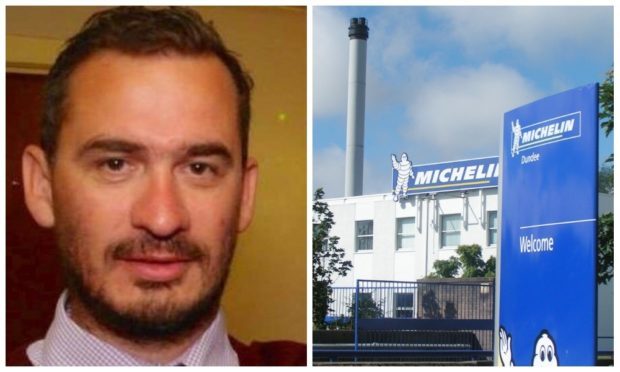 A global tyre manufacturer has been handed a maximum fine after breaching a former Dundee employee's rights.
It comes after an employment tribunal ruled factory worker Stan Reid had been unfairly dismissed by Michelin, ordering the firm to pay him £30,000 after he was sacked for attending a gin tasting event while off sick after a series of personal tragedies.
Mr Reid had been signed off with stress after his best friend's son Ralphie Smith died in a cliff fall, before two of his close friends – Julie McCash and David Sorrie – were killed by Robert Stratton.
Now, Judge Peter Wallington has imposed a £5,000 fine on the tyre company for breaching Mr Reid's rights and the series of failures that led them to do so.
The sum is the maximum penalty allowed under section 12A of the Employment Tribunals Act 1996, and is payable to the Secretary of State for Business, Energy and Industrial Strategy.
Despite being in force since April 2014, it marks the first time the power has been used by an employment judge in Scotland.
Judge Wallington cited two "aggravating factors" — Michelin boss Stuart Duncan deciding Mr Reid should be dismissed prior to his disciplinary hearing and also disregarding a "fit note" from a GP.
Judge Wallington said: "The respondent is a large organisation with sufficient resources to enable it to comply with the basis canons of employment law.
"The action of Mr Duncan in announcing his decision that the claimant was dismissed at the start of the hearing, which under the respondent's procedure should have provided an opportunity for the claimant to state his case, is on any view a serious failure.
"The seriousness of Mr Duncan's conduct of the hearing was made all the more by his cursory view of the fit note and the letter of support from his colleagues."
Mr Reid's lawyer, Ryan Russell, of Muir Myles Laverty (MML), previously said the ruling was "damning for Michelin on every level".
The ruling comes as Michelin is embroiled in another lawsuit involving apprentice Jack Dyer — who alleged he was assaulted and bullied and his "whistle-blowing" cries for help were ignored prior to his sacking.
The tribunal was held on December 18 and 19, and resumes on April 24 and 25.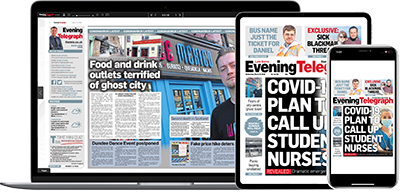 Help support quality local journalism … become a digital subscriber to the Evening Telegraph
Subscribe