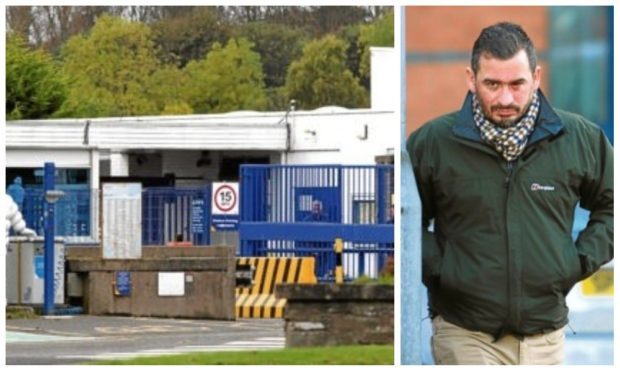 A Dundee worker has spoken out after being awarded nearly £30,000 by a tribunal.
Stan Reid, a production worker at Michelin's Dundee factory, was subjected to "egregiously unfair" treatment at the hands of his bosses after the deaths of three friends.
He had taken leave in February last year following the death of Ralph Smith, 18, and the killing of David Sorrie and murder of Julie McCash.
Michelin bosses sacked Reid after a photo showing him attending a gin festival surfaced on Facebook. He had attended the event at his girlfriend's suggestion in order to de-stress.
However, a tribunal has ordered Michelin to pay Mr Reid £29,485.45 — and may yet fine Michelin £5,000 for breaching the worker's rights.
Mr Reid, 41, said he was "delighted" and was now hoping to put a painful year behind him.
He said: "I'm just glad it's all come to an end. I feel I was bullied out of my job, but now I'm glad it's over.
"Michelin had already made up their minds about me before I was allowed to speak. I spent almost 15 years at that company and took just 16 days off sick in that time.
"They took my livelihood from me, a job I was really good at."
Michelin has pledged to review its disciplinary procedures in light of the ruling.
Mr Reid continued: "They have procedures in place but as this outcome shows they were not followed. They need looked at — I have friends and family who still work at Michelin."
Mr Reid's lawyer, Ryan Russell, of Muir Myles Laverty (MML), said the ruling was a "massively important victory", adding: "Stan was disgracefully let down by his employer in the worst moment of his life. I hope this serves to raise awareness among the public about people who suffer from mental health issues.
"People should not be hiding under bed covers or confined to their home if they are unwell — fact. The judgment is damning for Michelin on every level."
Making his decision, tribunal judge Peter Wallington QC found Mr Reid to be an "entirely credible" witness and slammed Michelin bosses.
The tribunal judge will accept written submissions from Michelin and MML on whether to impose a £5k fine.
John Reid, factory manager at Michelin, said: "Providing a supportive working environment is an absolute priority for Michelin, so we are obviously extremely disappointed and concerned that the tribunal found that not to be the case in this instance."
Sacked triple tragedy Dundee Michelin worker awarded nearly £30,000 for unfair dismissal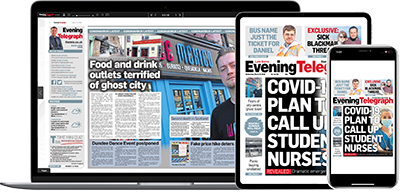 Help support quality local journalism … become a digital subscriber to the Evening Telegraph
Subscribe