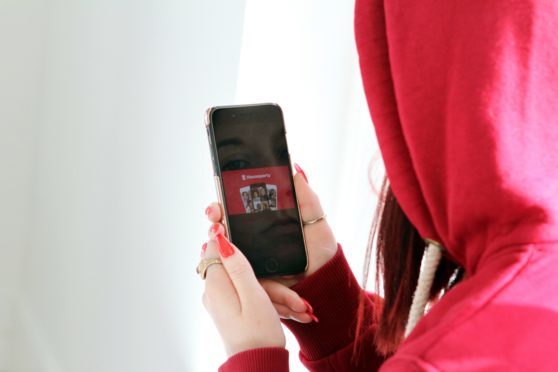 Kids in almost every Dundee school are being targeted by perverts on social media, according to a senior police officer.
Sergeant Lesley Mann says that the issue is "rife" in the city, with predators sending seedy messages to children — some as young as eight — over Facebook, Snapchat, Houseparty and other social media sites.
Sgt Mann is now pleading with parents to help Police Scotland tackle the problem, which she says is affecting almost every school in Dundee.
The Tele has learned that in the last few weeks, children at several schools have been asked to send explicit images or have been exposed to lewd acts.
Sgt Mann, who is in charge of community policing in Strathmartine, is leading a drive to increase internet safety and warned that youngsters are putting themselves at risk.
She said: "In my ward, there are 10 primary schools and five secondary schools that I go out and visit.
"We've got a real big problem with explicit messages and cyber bullying with our kids.
"I'm really keen now though to get the parents in and speak to them, because some of them are absolutely clueless about what their kids are doing. Their kids are on Facebook, Snapchat, Instagram when they're not even old enough to be on them. We've got a big problem with this Houseparty app now.
"Men are targeting young children — some of them are in P5. It's rife right across Dundee. It's happening at nearly every school."
Recently, concerns had been raised with teachers about a man making sexually explicit remarks to pupils in a video chat.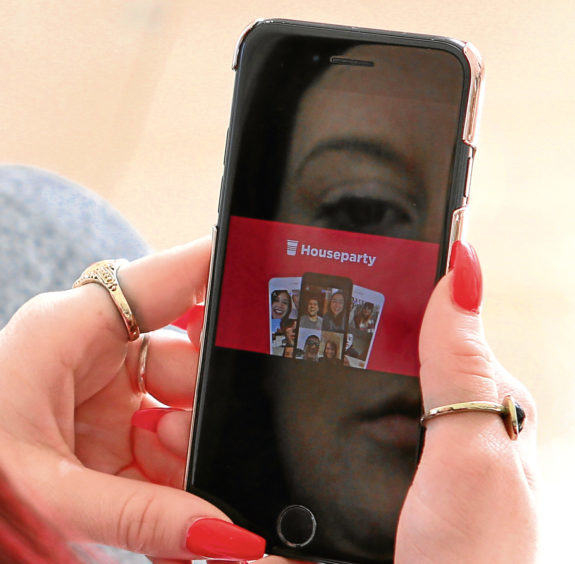 Cyber bullying is also a major concern for Sgt Mann, who says victims should be taken off social media apps by their parents if necessary.
She added: "A lot of the internet safety is based around cyber bullying. Some schools are better than others at taking it up.
"Some of them are quite keen and we've been asked to come in and speak to pupils. We haven't had too many people attending some of these events, but it's a major problem. With cyber bullying, it should be that if a child has suffered from it, parents should be making sure they get off the app."
Last April, the Scottish Government published a plan to protect kids online.
Martin MacGregor, from St Paul's RC Academy Parent Council, believes more should be done to protect children from online threats.
He said: "I think it's important that parents are more cyber-aware than they ever were. When I go on training as a foster carer, we are very much on top of what's going on with our kids.
"Perhaps more needs to be done across the board to make parents aware of young people accessing these apps."
A spokesman from Houseparty said: "We are committed to creating a respectful community and we always encourage users to share their feedback and report any concerns."
Dr Natalie Coull, head of the division of cyber security at Abertay University said: "Any drive to increase internet safety or get the general public thinking about cyber security is to be welcomed.
"We take an offensive approach to cyber security through our ethical hacking courses, teaching our students to think like hackers in order to best understand the techniques malicious ones will try to employ, and how to stop them."
Concerns raised over social media
The use of some social media platforms by children has attracted the attention of charities who fear the companies behind them aren't doing enough to prevent youngsters from logging on.
Facebook, Snapchat, Instagram and video calling app Houseparty all state that users must be aged 13 and above — and also that they "do not knowingly" collect data from users younger than 13.
However, entering a bogus date of birth on these sites is not subject to verification and there is nothing to prevent a child from simply falsifying their age to use its services.
Children's charity NSPCC Scotland is calling on social networks to do more to protect youngsters and is working with the firms behind them to improve the reporting of inappropriate content.
Matt Forde, national head of service, said: "The internet is a great resource for young people to communicate, share and learn with each other, but we know that children are also exposed to people online who use these platforms to exploit, groom and abuse.
"Minimum age requirements for these apps are in place to protect children, but they are not enough and can be easily defeated.
"It is therefore crucial these platforms have built-in safety features and closely monitored reporting methods to ensure the safety of younger users.
"It is also vital parents have regular conversations with their children to understand their online world and offer them the same protection they do in the real world.
"Our Net Aware and Share Aware sites help inform and start these conversations and keep parents up to date on this ever-changing landscape."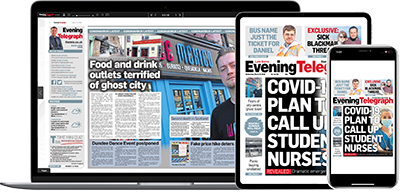 Help support quality local journalism … become a digital subscriber to the Evening Telegraph
For as little as £5.99 a month you can access all of our content, including Premium articles.
Subscribe