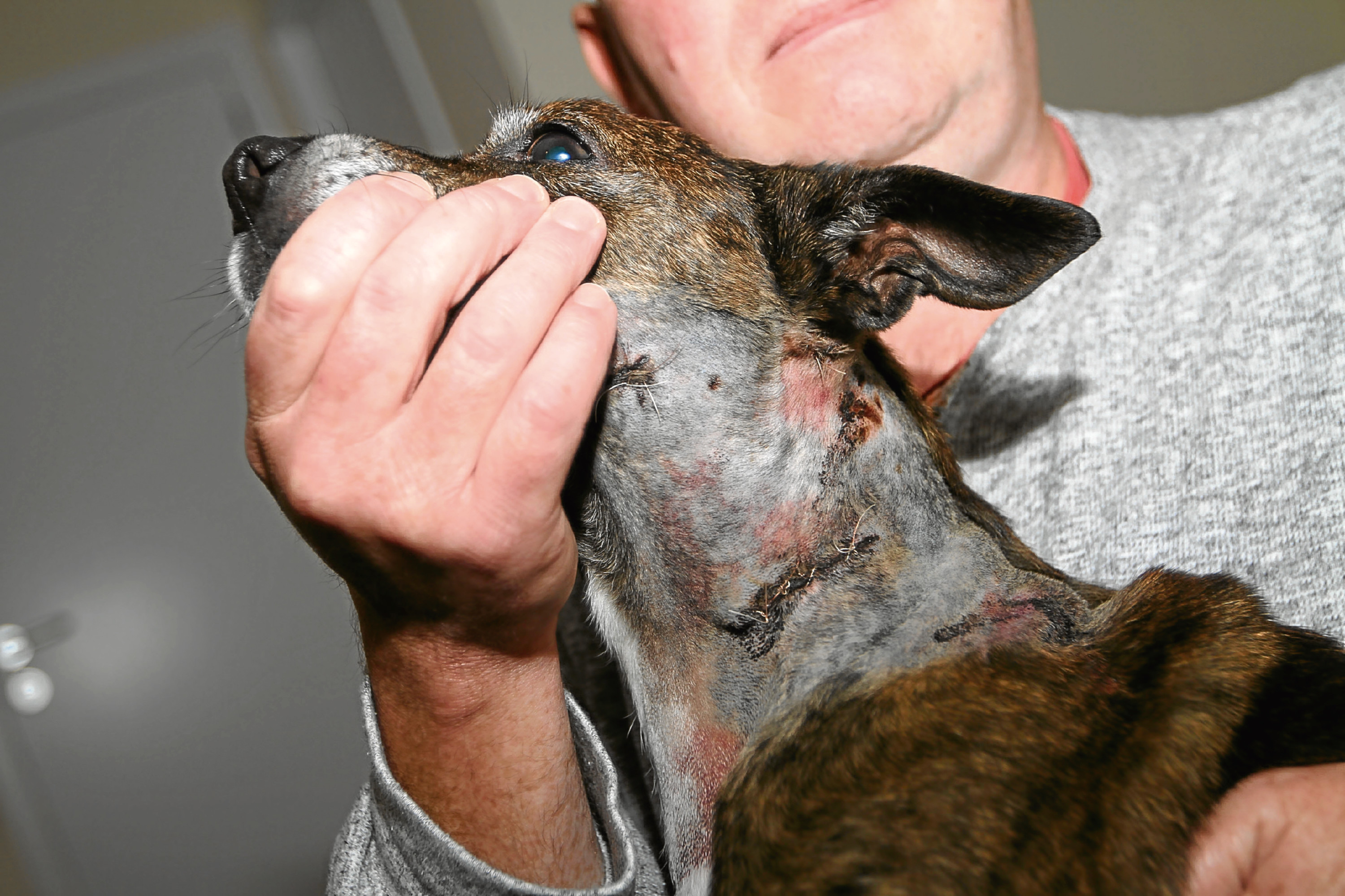 A man has told of the "awful" moment his dog suffered serious injuries in an on-street attack by another pet.
Chris Rae, 41, of Carnoustie, said he and three other men wrestled to release his pet Dino from the grip of the other dog — without success.
It was only when someone threw a bucket of water on both dogs that they separated, but Dino needed urgent treatment by a vet to treat a series of deep puncture wounds and cuts around his neck, throat and ears.
Part of one of his ears was also ripped off.
Chris — who has Becker muscular dystrophy, a progressive condition — was with Dino at Monifieth's waterfront when the attack happened.
He told the Tele: "I had stopped for something to eat at a cafe while out with Dino, who is 11.
"I got talking to these two other men who had the bigger dog with them.
"Both dogs were on a lead but when my dog went over to the bigger dog it went for him. I think my dog may have growled, but I had Dino well under control.
"The other dog, a bull-terrier type, lunged at my dog and had him round the throat and wouldn't let go. It was awful and we just couldn't get my dog out of the other dog's jaws.
"Eventually a woman ran out of the cafe we were at and threw a bucket of water over the dogs to separate them. If she hadn't acted so quickly, I hate to think what might have happened."
Chris said that when he was eventually able to get Dino away from the other dog he was horrified at the injuries he had suffered.
A friend took the pair to a vet in Dundee and Dino was given surgery under general anaesthetic for his injuries.
Chris added: "He has been stitched in three different places and is in an awful state. I got him home the following day, but he is feeling very sore and sorry for himself."
Chris said that he had tried to report the incident to the police but was advised to contact the dog warden at Angus Council instead.
He added: "I'm really concerned that this dog could attack again and I want to warn other people about what it did to my dog.
"I don't know if this dog has attacked before but having done it to my dog it could easily do it again. The next time it might even be a child that approaches it and the dog could easily hurt a child if it attacked."
A spokesman for Angus Council said: "We have received a complaint and are making efforts to contact the complainer with a view to establishing the circumstances of the incident."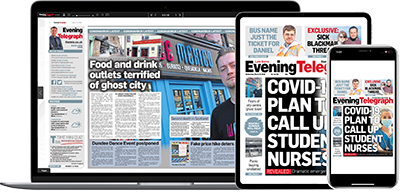 Help support quality local journalism … become a digital subscriber to the Evening Telegraph
For as little as £5.99 a month you can access all of our content, including Premium articles.
Subscribe