A digital art project will catalogue the memories and experiences of the army of Dundee women behind the legendary ZX Spectrum computer built at Timex.
Abertay University researcher Mona Bozdog is coordinating a public event, Generation ZX(X), which will feature hours of interviews with 11 female former factory workers, geo-tagged around the city's Camper-down Park.
Starting at Camper-down House, participants will walk around the park using a mobile phone app to listen to clips at specific locations, marked with colour-coded balloons.
The evening promenade on Friday May 4 is part of an ongoing research project that investigates the connections between performance and video games, and is a partnership between Abertay, The Royal Conservatoire of Scotland and The National Theatre of Scotland.
It's funded by Abertay, the Scottish Graduate School of Arts and the Scottish Funding Council.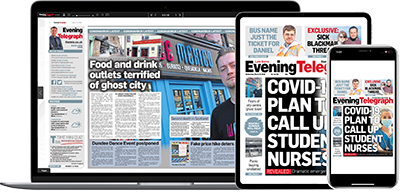 Help support quality local journalism … become a digital subscriber to the Evening Telegraph
Subscribe