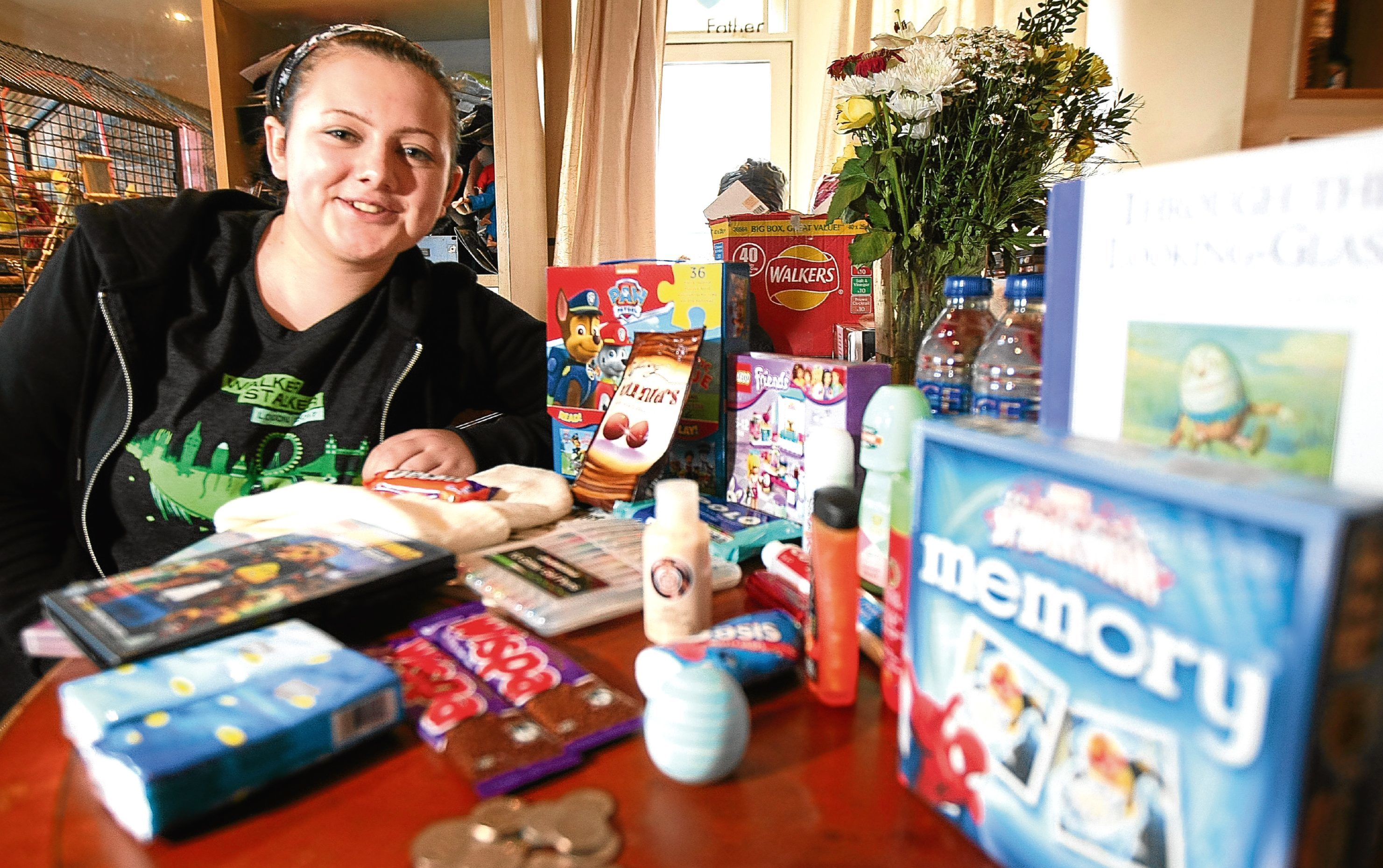 Dundee's teenage charity champion Megan Fletcher is set to launch another campaign to help local sick kids.
Megan was the face of the Tele's Bald is Beautiful campaign last year, which raised money for local families caring for children diagnosed with cancer.
The 15-year-old — who is now in remission after being diagnosed with Hodgkin's lymphoma in September 2015 — is now set to launch Bags in Battle.
The scheme, in its "early days", will involve Megan providing goody bags for children when they go to hospital.
Megan said: "When I was in hospital receiving chemotherapy treatment for my cancer, there were certain things that I found made my time in hospital much easier.
"It's often simple things but things you don't want to take with you when you go into hospital.
"If a child ends up going in for cancer treatment, or treatment for other illnesses, it's easy at the start to forget about the little things that make life easier."
Megan said she hoped that eventually every child going into hospital in Dundee would be given a bag.
She added: "I'd like to include sweets, particularly Polos, which I had lots of during chemotherapy and also colouring books, pens, a bottle of water, a comic and maybe a toy. I spent loads of time colouring in when I was in hospital and it really helped pass the time."
Megan said she'd also like to provide goody bags for parents, adding: "Again, it's easy for parents to forget to take things into hospital that they might need.
"Their bags would contain tea and coffee sachets, mini toiletries and perhaps vouchers to buy things like milk."
Megan has already looked into how to launch her campaign, adding: "I have looked into registering the campaign and I'm beginning to look at fundraising.
"It's still early days but I'm determined to make this work.
"I know from personal experience how difficult time in hospital can be — but I also know the kind of things that helped me and I want to ensure every child who goes into hospital automatically gets a goody bag.
"I want to get this up and running as soon as possible and am open to all offers of help."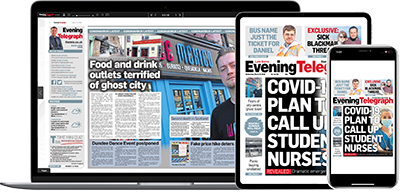 Help support quality local journalism … become a digital subscriber to the Evening Telegraph
For as little as £5.99 a month you can access all of our content, including Premium articles.
Subscribe