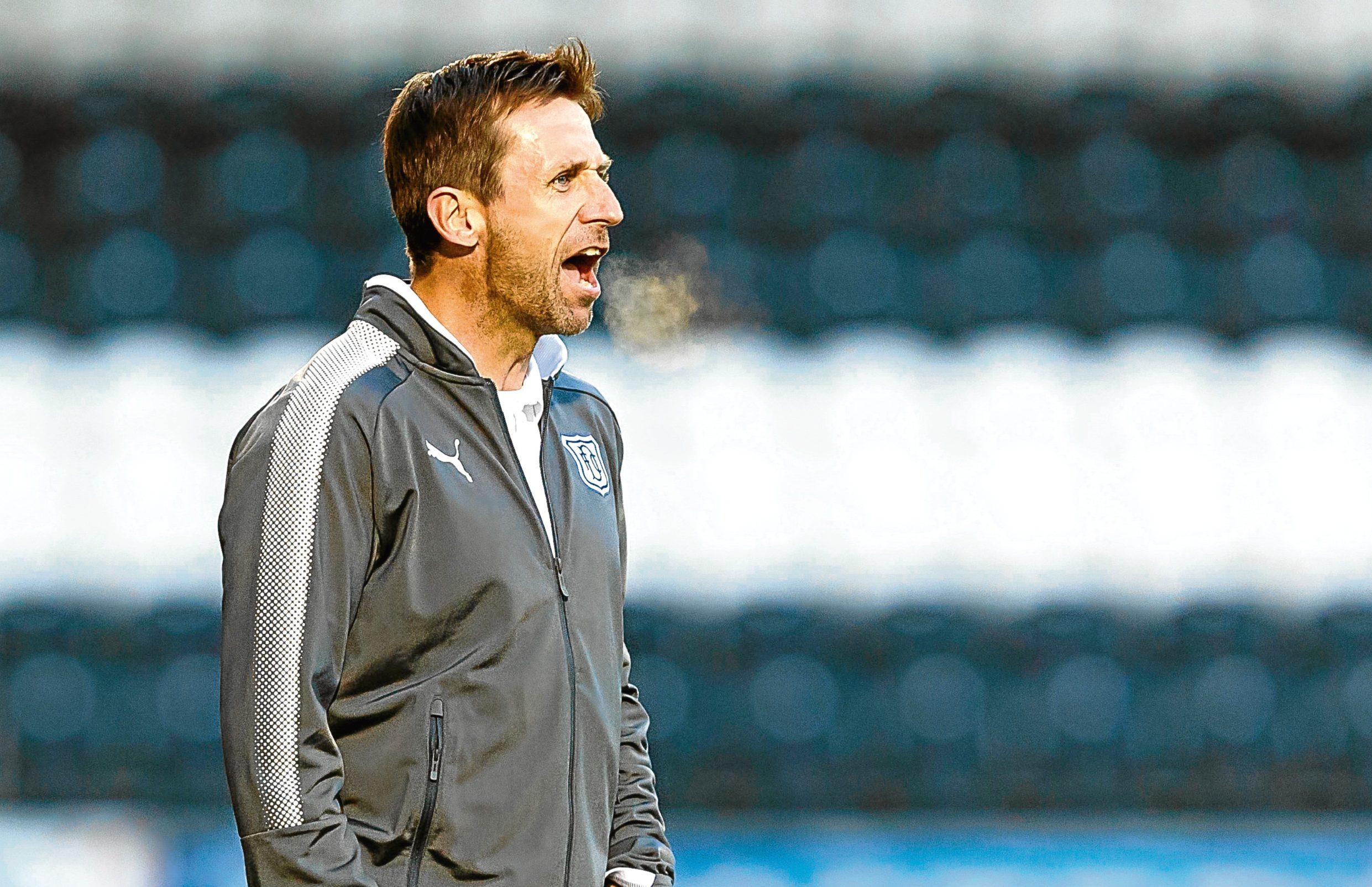 Neil McCann has made clear he's out to chalk up victories, not make friends in his time as Dundee manager.
The Dark Blues ran out 3-1 winners at St Mirren on Tuesday night in a game that was marked by some tough tackling from his players.
That didn't go down well with the home fans or management and in both halves there were animated exchanges in the technical area between Buddies boss Jack Ross, his No 2 James Fowler and, in particular, new Dens assistant Graham Gartland.
There were handshakes all round on the final whistle with both managers stressing the intensity of the game had made it a worthwhile exercise.
"I don't care if there were tackles flying in because we were not there to win over friends, we were there to get ready for the first game of the season, so I'm delighted with the performance," said Neil.
"And you could call it a bit of banter (between the dugouts) during the game."
For his part, Jack Ross stressed the managers and their assistants ended the night on good terms.
"I shared digs with Neil when we were kids at Dundee. We used to fall out all the time then, so it was just the same during the game, but we always made up," he said.
"We all had a chat after the game and everything was fine. It was a good game for both teams."
Returning to Dundee, the gaffer was pleased with the showings of his new signings and the three trialists he used.
The men trying to earn deals at Dens were Dutch defender Crescendo van Berkel, German midfielder Nils Rutten and Finnish midfielder Glen Kamara, a 21-year-old who has had experience down south with Arsenal, Southend and Colchester.
"They did really well. To come into an environment with St Mirren, probably ahead of us in terms of games, to come into a new set-up and not really work too much in terms of tactics, I thought they equipped themselves really well.
"Each one of them grew into the match, so we'll have another look on Saturday to give them another opportunity."
"All in all I was very pleased with the game because I said to them although we want to get game ready we still want to win. I want that to be ingrained into them this year."