Brave Linda McDonald told how her husband Matt promised that she "wasn't going to die today" as she lay stricken in Templeton Woods after her attack at the hands of Robbie McIntosh.
Matt was called to the scene after his wife had been repeatedly battered on the head with a dumbbell and suffered several other injuries.
She has taken the courageous decision to let us publish some photos of those injuries – though we have censored one and others were too horrific to release.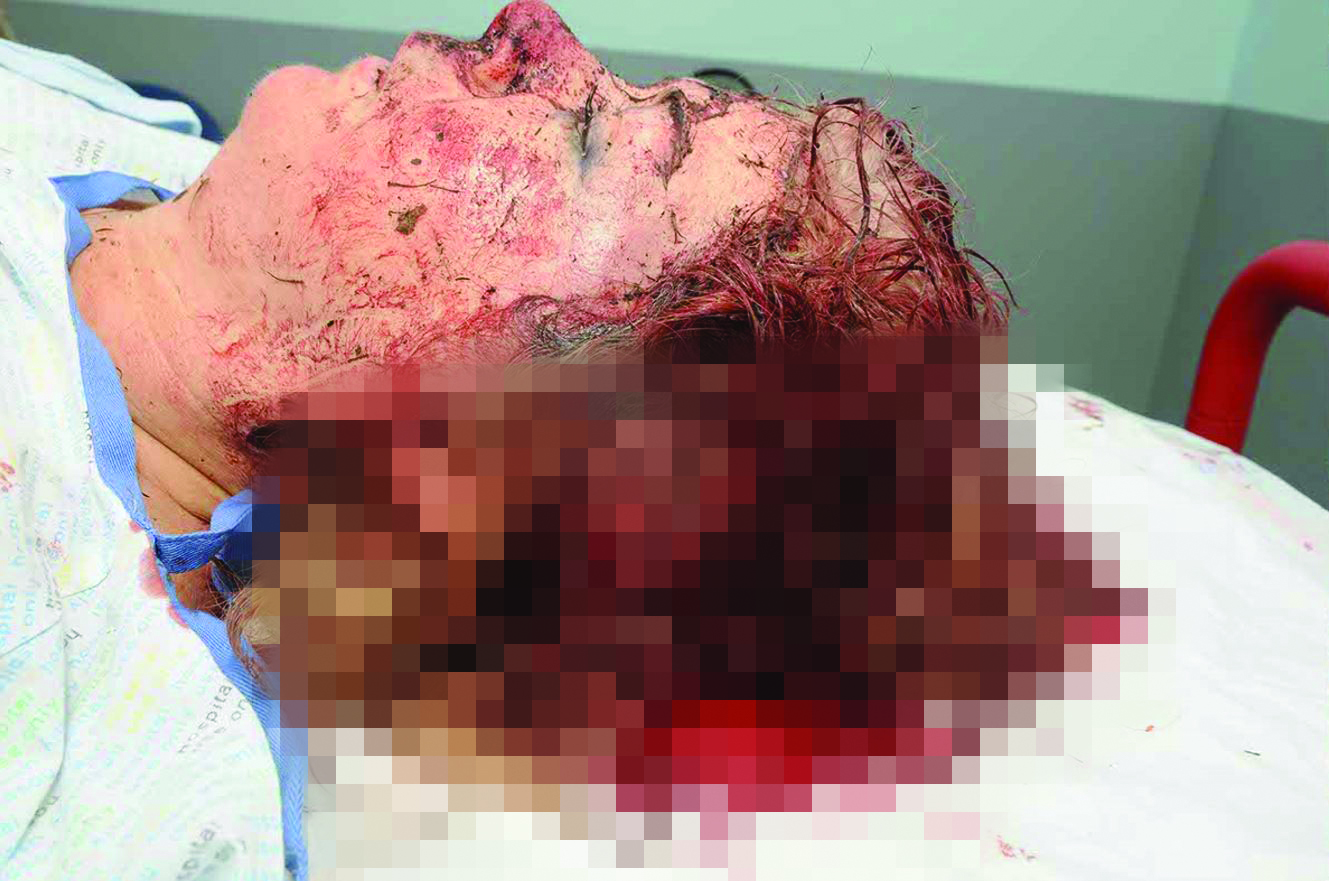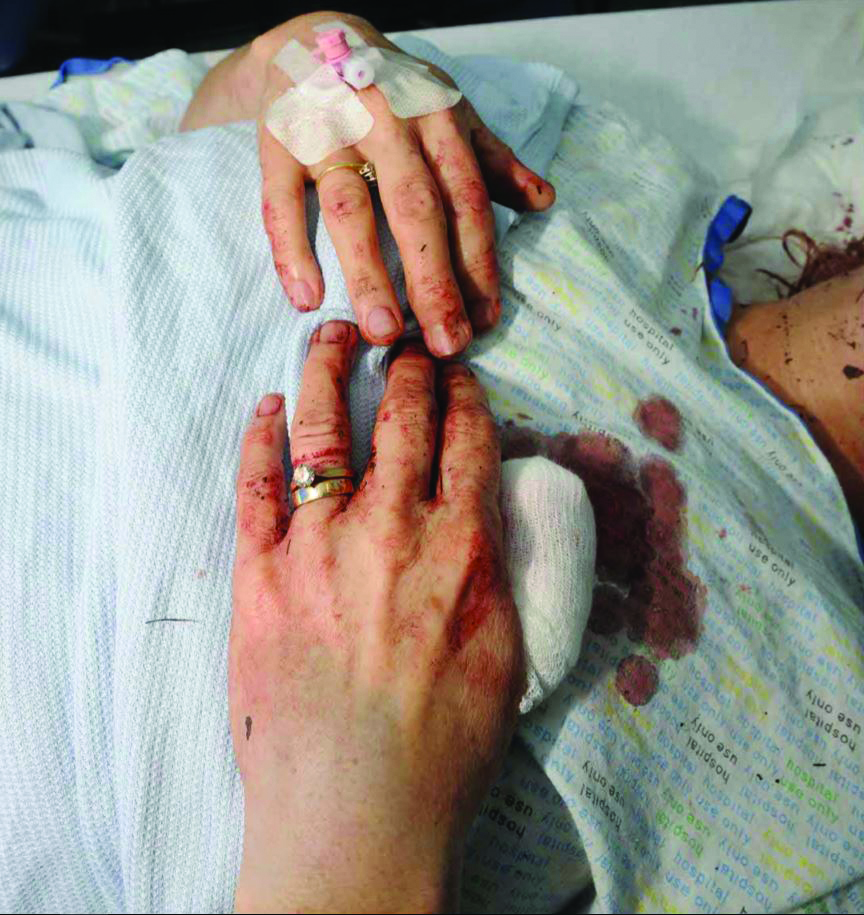 Linda was initially comforted by a woman, known only as Joyce, before she was able to speak to Matt and then rushed to hospital.
Linda said: "Joyce lay down beside me and was holding me and hugging me. I begged her not to leave me and she promised me she would stay with me for as long as I needed her. I really believed I was going to die. I had no energy and there was so much blood. I didn't want to die alone in those woods.
"I remember just wanting out of the woods but it felt like I lay there for hours. Then Matt arrived. I asked him: 'Am I going to die?' He said: 'No, not today,' and I believed him.
"But I saw the terror in his face and I felt so guilty at that point about what I was putting him through."
'Life should mean life': Dundee killer Robbie McIntosh's victim out to ensure he is NEVER released
Linda said that Matt, her childhood sweetheart, never left her side after that.
She revealed: "We have always been a close couple.
"I hate what he has had to go through and cope with. We met at school and got married when I was 18 and he was 19 and he has always been here for me."
Linda was taken to hospital under police escort with what were described at the time as "life-changing injuries".
"I was very seriously hurt," she said. "I needed a total of 35 stitches and staples in five head wounds.
"My thumb also had to be reattached because it was very badly damaged when I put my hand up to protect my head. I was told there was only a 60% chance of saving my thumb but they succeeded.
"At the time it seemed like the least of my worries but I am now obviously very glad that they managed."
For the next three days Linda lay in her hospital bed with Matt and her grown-up children by her side.
She said: "They never left me. I hated having to put them through that. Nobody should have to see their mum in that condition."
However, incredibly, Linda was out of hospital in less than a week – leaving just three days after the attack.
She said: "I wanted home. The doctors didn't want to let me go but I told them I was going home and that was that."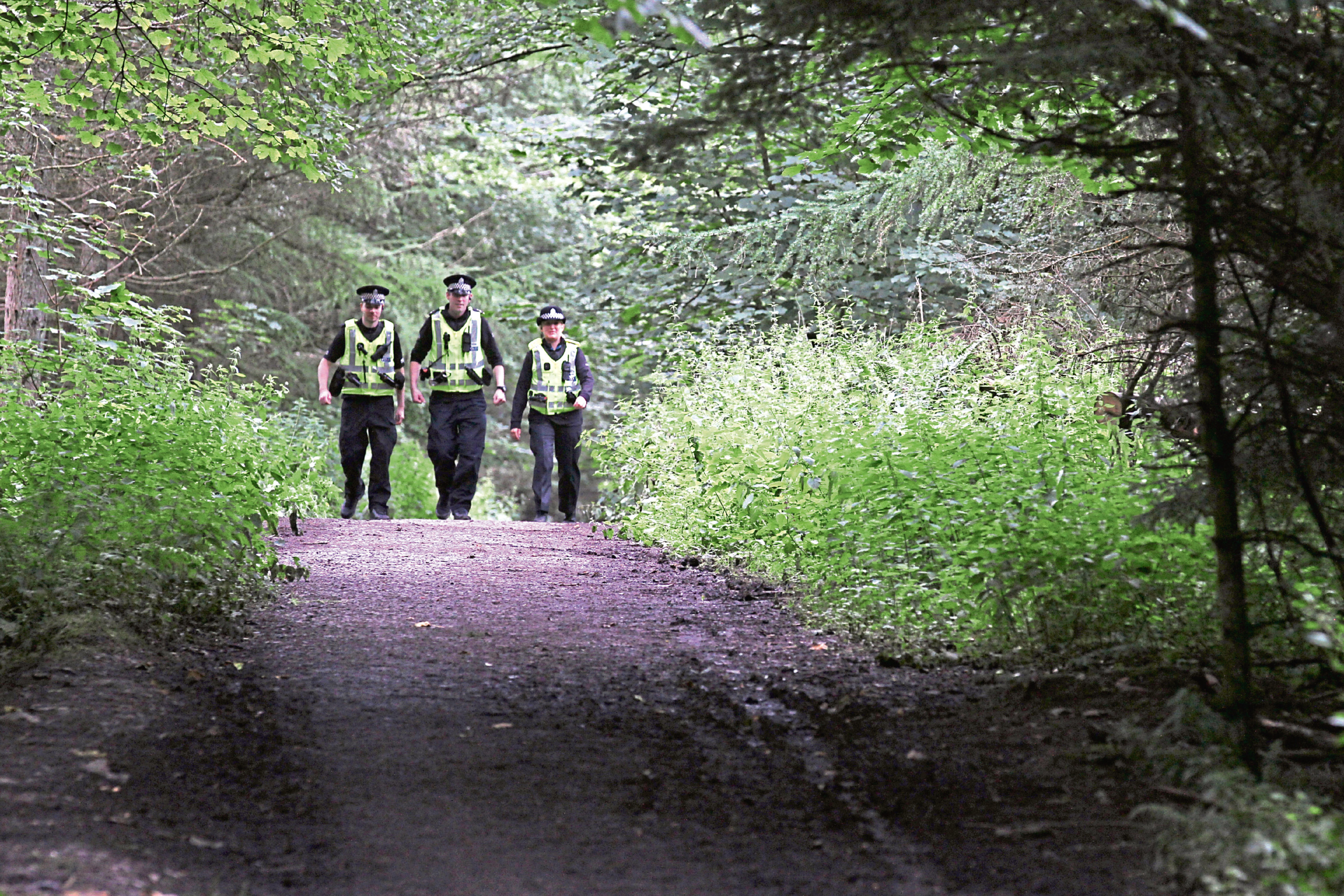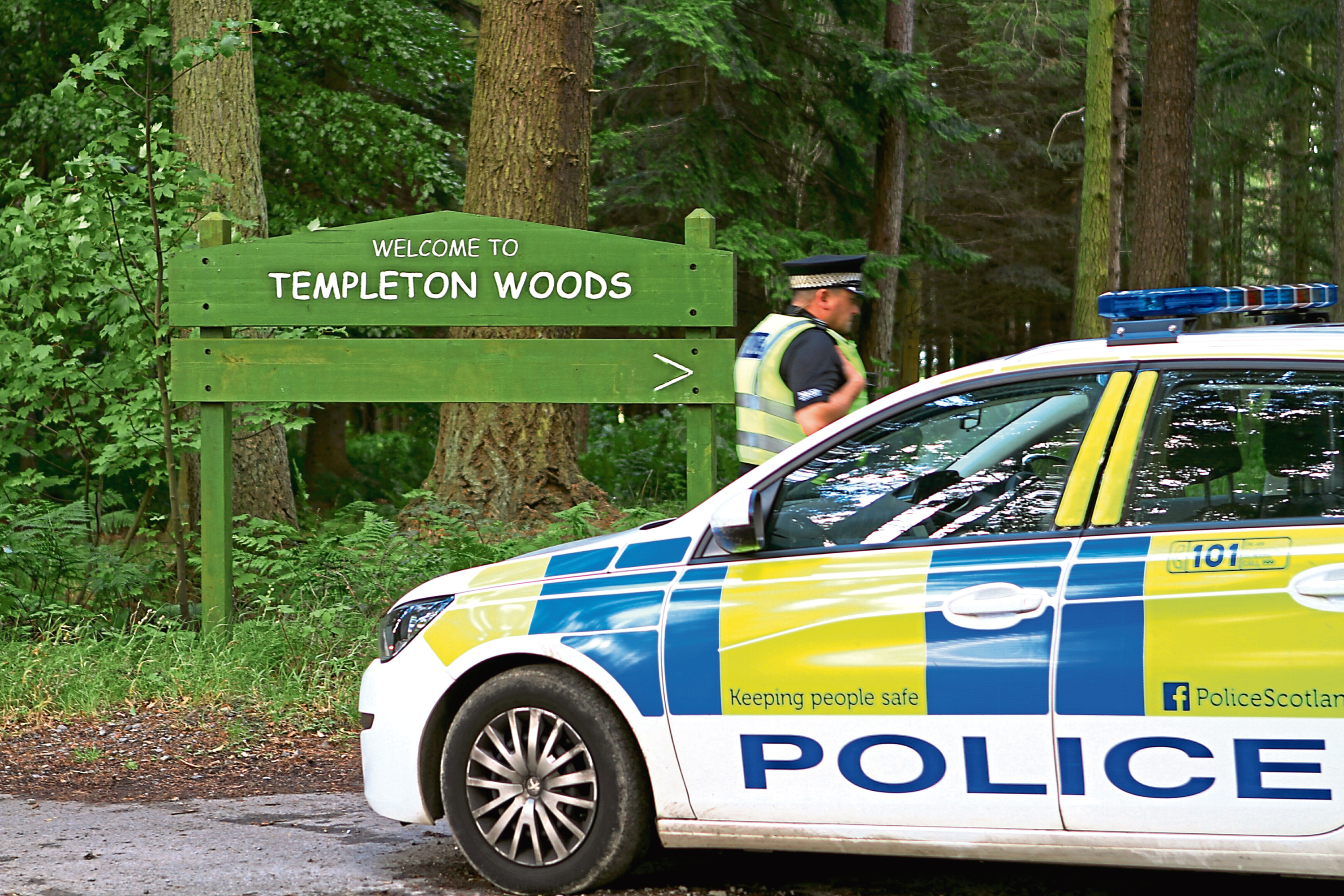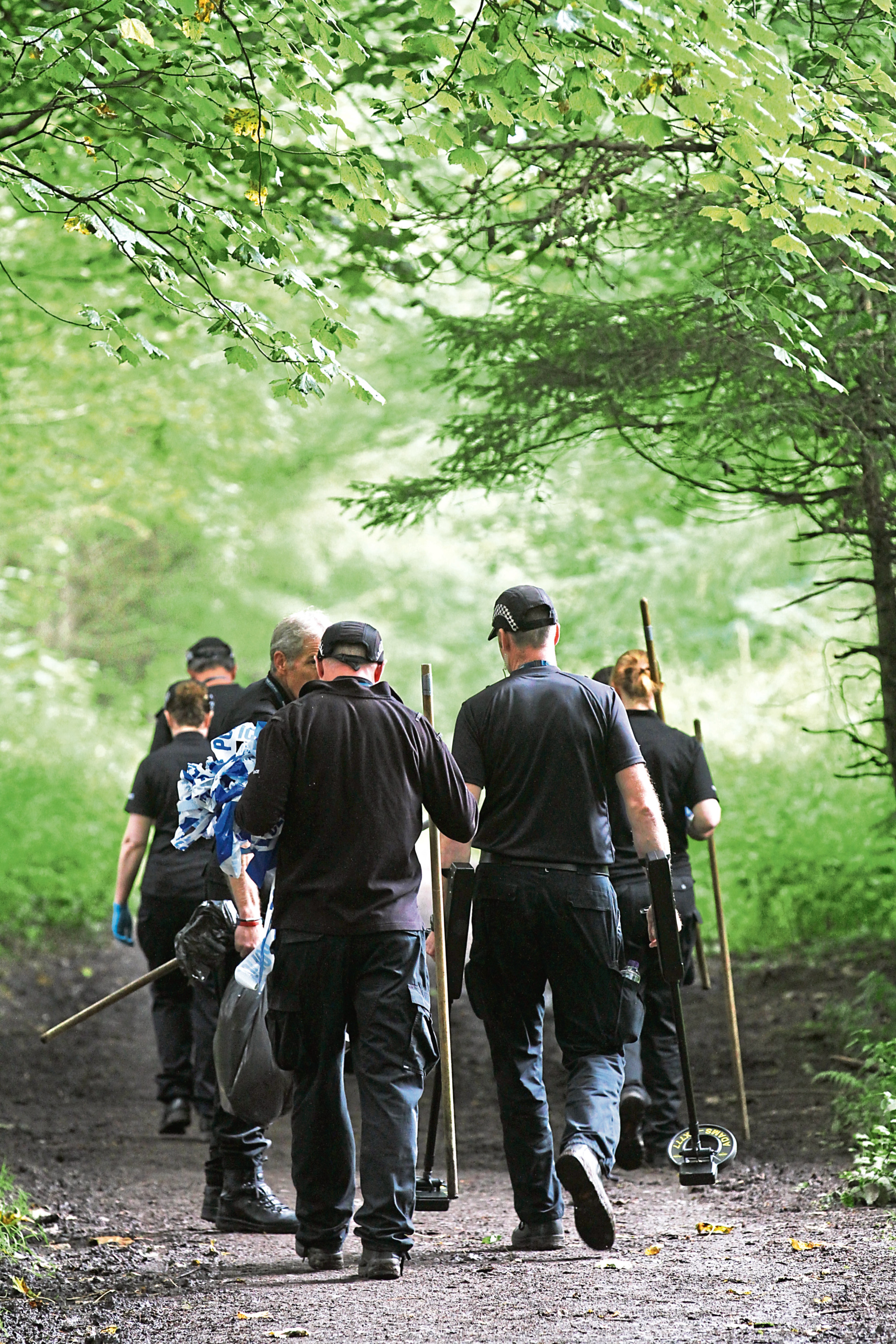 Linda spent weeks recovering at home in bed.
She added: "My recovery was fairy steps. If I got out of bed I had to hold on to something to stop myself falling over because I was so dizzy.
"I had terrible headaches and even now I still become giddy and get migraines if I'm tired. I can't even lie flat on my bed because I still get dizzy."
However, while the physical scars are healing, the emotional scars will take longer to mend. Linda said: "It is only recently that I have ventured out on my own in the evening.
"I wear a personal alarm all the time – I won't go out without it. I also carry a torch that has a baton attached and I worry all the time that I or someone else will be attacked."
But Linda – who is now back working part-time as a secretary at Ninewells – insists she is not McIntosh's victim.
"I'm a survivor – I will not allow this to control me," she said. I'm not the same woman but I am still me.
"It has changed me but it is not controlling me.
"Matt and I have had to rethink our lives. I used to be such a private person. I didn't ask for any of this – but I'm dealing with it."
Woods assault had chilling similarities to original crime
Robbie McIntosh attacked Linda McDonald with a dumbbell as she was walking her dog in Templeton Woods.
The attack happened five days after he was allowed out of prison on home leave, about 16 years after he had murdered another dog walker, Anne Nicoll, 34, on the city's Law by stabbing her to death.
McIntosh, who has "psychopathic traits", was jailed in 2002 for a minimum of 15 years for the murder of civil servant Miss Nicoll.
But he was allowed home for a week's leave on the 16th anniversary of the murder as he was being prepared for release.
After just five days of freedom he put a dumbbell in a rucksack and set out from his home to carry out another horrific attack with chilling similarities to his original crime.
Just three days after the attack, he had been due to appear at a parole hearing at which he could have been freed from prison.
Lord Arthurson imposed an order for lifelong restriction on McIntosh at the High Court in Aberdeen after he pleaded guilty to attempted murder.
Although he was told he must serve at least five years before he can be considered for parole, the order effectively acts as a life sentence as he can only be freed when the parole board approves his release.
He was warned by the judge that he may never be freed and sources said he was likely to spend "decades" in custody.
The case is also the subject of a review over whether he was suitable for home leave.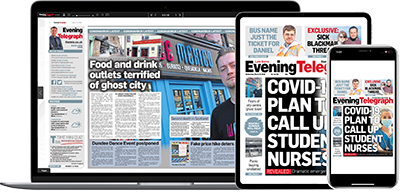 Help support quality local journalism … become a digital subscriber to the Evening Telegraph
For as little as £5.99 a month you can access all of our content, including Premium articles.
Subscribe