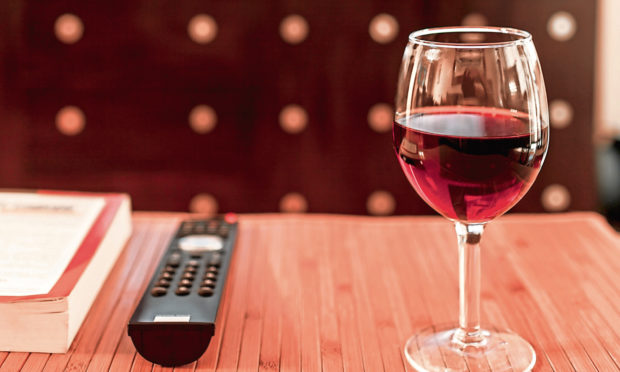 When I got home last Thursday night, something felt different. Same house, same me, but total silence.
I was alone. Sans husband and kids (away until the next day) for the whole evening and (joy of joys) next morning, meaning I wouldn't be woken at 5.30am with demands of porridge and Peppa Pig.
I was excited. I started making plans. I almost wrote a list of "All The Things I Can Do When The Boys Are Not Here" but composed one mentally instead.
Don't get your hopes up for a wild time.
Number one on the list? Cook fish. My husband can't stand the smell and it was years since I'd made one of my favourites – tuna steak with noodles and soy sauce.
Tonight was the night.
This had to be washed down with something, of course, and a bottle of red was burning a hole in my cupboard.
---
Want to read more from Martel? Click here
---
A quick Google of the name showed it had five star reviews.
Just the one glass, mind – I didn't want to have a sore head in the morning.
That rare lie-in had to be put to good use and I would leisurely wake around 8am after a mammoth sleep and go out for a run.
I'm not a natural runner.
I always think being 5ft 3½ins with wobbly bits makes me look like a duck trying to get somewhere fast.
But tomorrow would be different.
It would be the start of a new me, a woman who nailed lists and challenges after a dose of Omega 3 and delicious wine.
Except the wine was so delicious I didn't just have the one.
After my tuna (as tasty as I hoped) I poured another – in one of those vessels that actually fit in half a bottle – accompanied by wonderful reality TV with no point or plot line that I also only get away with when alone.
I watched too many episodes, too late into the night.
The next morning, I woke with the feeling we have to downsize those wine goblets.
As my scratchy eyes opened, I decided a run was off the cards.
Making my way downstairs, I kicked myself for not putting the extractor fan on in the kitchen.
For my glorious night alone of new starts had actually resulted in a slightly sore head, overwhelming guilt about said sore head (such a useless emotion but it's not half persistent especially, I find, amongst women) and a house that smelled of fish – and it turns out I don't much like that odour either.
Do you ever get the feeling that you never learn?
Next time, I'm going to wake up as Gwyneth Paltrow.
You just watch.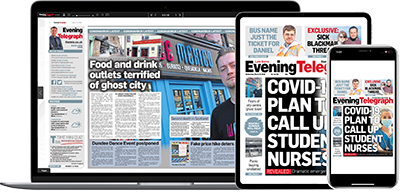 Help support quality local journalism … become a digital subscriber to the Evening Telegraph
For as little as £5.99 a month you can access all of our content, including Premium articles.
Subscribe