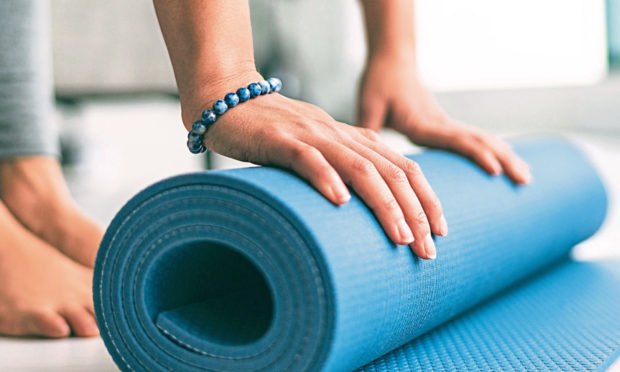 Anyone familiar with the books young children read at school will know exactly who I mean by Biff, Kipper and Chip.
They are the characters in the Oxford Reading Tree series they read over primary school years, with titles like The Jumble Sale, Treasure Chest, Lost in the Jungle and The Storm. Adventures full of wholesome family fun.
A video is doing the rounds of alternative lockdown titles for the tales – Mum Wonders If 8am Is Too Early To Crack Open The Gin, The Kids Watch Netflix for 14 Hours, Mum Wishes Kipper Would Give Her Five Minutes Peace and Dad Gives Kipper a Really Stupid Haircut.
I'm all about the stories in the news that make us feel better about ourselves.
I've got to laugh when I compare the first week of lockdown me with the current one.
Back in March, we – along with more than a million households worldwide – logged on to YouTube for an exciting daily morning Joe Wicks PE lesson, doing his Spider-man lunges and Pokemon jumps with vigour. This lasted two days (it's quite hard).
One night during that first week, the kids were watching a movie and I took the opportunity to start day one of 30 of a YouTube yoga course which promised to turn you into a zen goddess with a flat stomach.
---
Read more from Martel Maxwell here 
---
Then, 30 seconds in, the instructor said: "Place your yoga mat somewhere in the house and do not move it for 30 days – that way, you will remember to do your daily workout. That is your space, your time, every day."
I actually laughed. This was for someone without kids. I did the class, enjoyed it, then somehow never found a quiet half hour again.
Well, that's a lie.
I find quiet time when the kids are in bed, but frankly, who has the motivation to do anything other than watch mindless TV by then?
I started off teaching the kids' a Spanish phrase every day. Total phrases learned? One.
Total pounds gained? I've stopped counting after my last check resulted in a near panic attack.
As one pal with a wee girl put it: "I started off teaching her adverbs (after Googling what they were) and French.
"Now I'm happy if we make it out of our pyjamas."
I like putting myself down (I don't have to try too hard) – and I like the stories of self-deprecation that make me feel better too.
If I do have any friends who have become Jane Fonda or whose kids have learnt fluent Mandarin or how to play Mozart during lockdown, they are doing the decent and kindest thing – keeping it to themselves.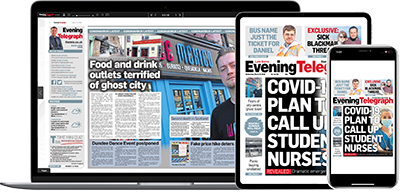 Help support quality local journalism … become a digital subscriber to the Evening Telegraph
Subscribe