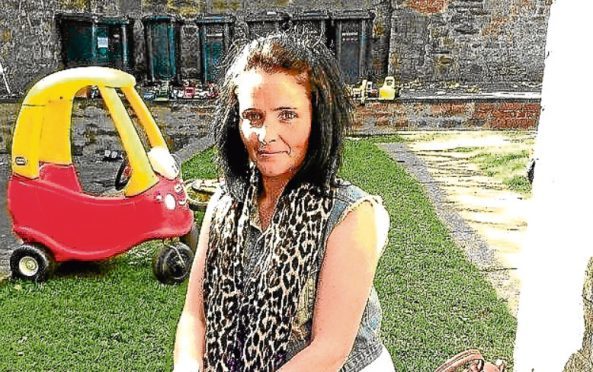 A Dundee woman accused of murdering a mum engaged in a fist fight over a £10 debt days before the alleged killing, a jury has heard.
Siobhan Russell is standing trial accused of striking 36-year-old Marie Low on the body with a knife at Ballantrae Terrace on September 4 last year.
The 30-year-old appeared at the High Court in Aberdeen on Tuesday and denied the charges against her – submitting a special defence of self-defence.
John Hodge, 48, Ms Low's partner of 20 years, told the court that two days prior to the alleged murder Russell had attended Ms Low's home with a man called Jim Duncan and the pair had engaged in a fist fight.
Mr Hodge said he "knew of" Russell because she had been in a relationship with a friend of his.
Mr Hodge said: "Miss Russell came up to Marie's door with some guy – Jim Duncan.
"They chapped the door and Marie answered.
"They argued for maybe 30 seconds and then the both of them started fighting – I don't know who started it but they started fighting.
"They were fighting like women do – they were pulling hair and punching.
"I was trying to stop it but it ended up going all the way down the hall and into the back bedroom of the flat – momentum must have taken them there."
Mr Hodge was asked if he knew the reason for the fight breaking out.
He said: "I think that it was over £10 – it was over some money."
Part of Mr Hodge's statement was read in court – stating that he confiscated a "weapon" from one of the women prior to the fight.
Mr Hodge agreed that he had done so and told the court that he believed that the item was a knife – but said he could not remember who it belonged to or what he did with it in the aftermath.
He admitted to being on heroin and Valium at the time of the fight – and later confessed that he had lied to police that he did not see either of the woman with the knife.
He added he thought it may have belonged to Jim Duncan.
The trial continues.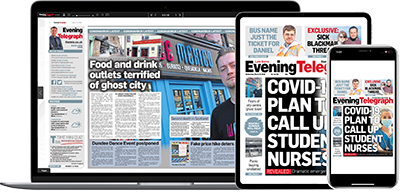 Help support quality local journalism … become a digital subscriber to the Evening Telegraph
Subscribe