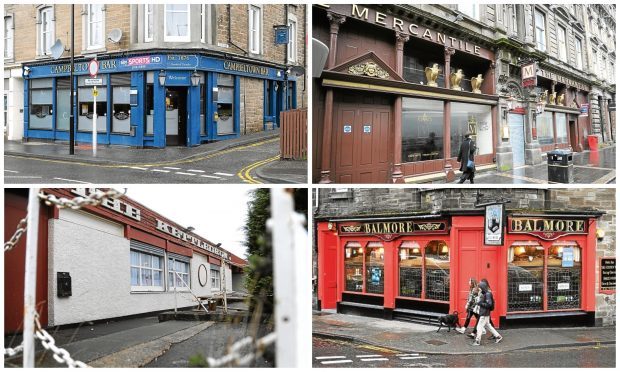 Struggling city boozers are not doing enough to prevent their businesses from closing, according to one licensing expert.
A number of traditional Dundee pubs are currently up for sale or lease, including The Lyon Bar in Erskine Street, The Balmore Bar in Dura Street and The Mercantile in Commercial Street.
Cheap supermarket alcohol and the smoking ban have regularly been blamed for a downturn in the pub industry.
But those arguments have been dismissed by Janet Hood, who runs Janet Hood Consulting and represents publicans in licensing cases.
She believes a number of pubs in the city are not offering an adequate welcome to customers.
Janet said publicans needed to up their game to compete with quirky cocktail bars and gastropubs.
She added: "There are some wonderful so-called traditional bars out there but I think the reason so many are struggling is because people are also looking for a decent food offering.
"They want to feel welcome and see that staff are going the extra mile.
"Blaming supermarket alcohol is all well and good but if that was the reason then everyone would be doing that.
"The days of just relying on selling alcohol have gone."
The fluctuating fortunes of the city's football clubs have also has had a big impact, according to one publican.
Catherine Fraser, licensee of The Ambassador in Clepington Road, said: "There are a number of things that have hit us hard over the years.
"The smoking ban and cheap supermarket drink have been problems.
"We're actually doing really well with functions and food but the bar trade is just not what it used to be and we've seen another dip this year.
"The football has not been the same for us either, with Dundee United going out of the top league.
"We've not got the derby or the big games that we had before so hopefully they can come back up.
"The new stadium plan by Dundee Football Club at Camperdown could be a major problem for us and a lot of other pubs if it goes ahead.
"I'm quite sure a lot of them will close because they won't get the footfall with fans coming in before matches. I think the fact there are so many pubs up for sale or lease tells you the story."
It's not all doom and gloom for the licensed trade, however, with the opening of a number of new premises offering food and drink.
Ex-Dundee goalkeeper Derek Soutar formerly leased The High Corner bar in Kinghorne Road before it was forced to close earlier this year.
Although the venture didn't turn out as the 36-year-old envisaged, he would still encourage any potential licensees to get involved in the trade.
Derek said: "It was one of the best boozers on the hill — it was great.
"I know a lot of pubs are struggling and things have changed a lot. People are more reluctant to go out and pay the money.
"But I wanted to make it a place for people to come for the football and I think I did a lot to provide entertainment to bring in regulars.
"Places are moving with the times. A lot of people like these high-end places with craft beers but there's still a place for traditional pubs.
"It's a hard game. You really have to do your homework but it's still something I'd recommend."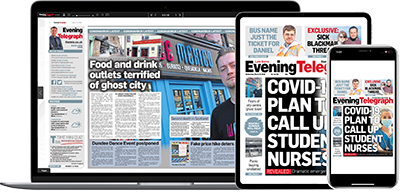 Help support quality local journalism … become a digital subscriber to the Evening Telegraph
Subscribe