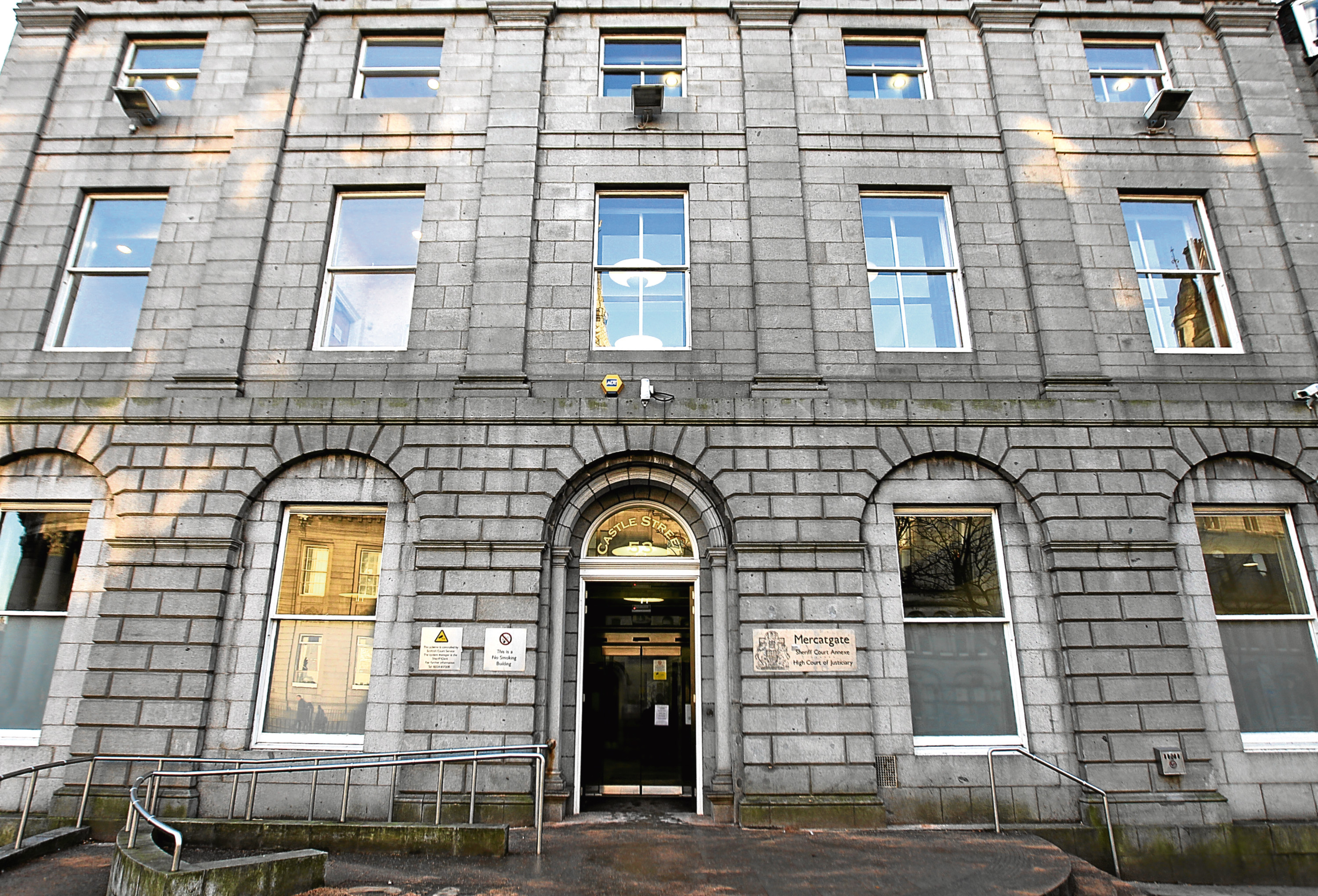 A MAN accused of setting fire to a car belonging to a police officer's wife broke down in tears at court.
William Handy, 54, of Middlebank Holding, Errol, was appearing at the High Court in Aberdeen after denying a charge of setting fire to the car on June 23 2014 in the Ballumbie area.
Craig Guest, 32, of Nelson Street, has admitted the same charge.
When prompted about any involvement with the fire by Mark Stewart QC, defending, Handy said: "I didn't have anything to do with it," before he began sobbing and wiped away the tears from his eyes with a tissue, adding that it had been the "worst two years of my life".
Earlier, the court had heard that Guest became known to Handy in 2014 when he began attending the same gym as him.
Handy admitted he had told Guest of his concerns about suspected police surveillance of him. He then said that after the fireraising on June 23, he'd read in the local press about police looking for a man in connection with the incident.
It was at that moment he suspected it may have been Guest, after hearing about the issues Handy had been experiencing with the police.
Handy told the court: "I think I had some suspicions. I thought he (Guest) had maybe done it as some false loyalty or something."
Handy recalled a conversation he thought may have taken place in the gym's locker room where Guest indicated that two police constables — David Farr and Ross Clark — needed to "get a bit of bad luck".
Handy said he eventually tracked down Guest, who admitted to him that he had set the car on fire.
The court had previously heard that Handy had used the website 192.com and typed in the names of David Farr and Ross Clark, two police constables, after Handy had been pulled over by them on the A90 for an alleged motor offence.
Handy admitted to the court that the names had been searched for in order to obtain the officers' personal information and had done so to get their home addresses.
Advocate depute Lisa Gillespie prompted that Handy was "angry at the police". Handy replied: "I was upset and frightened."
Advocate depute Gillespie said: "You have got Craig Guest to do this for you", to which Handy shook his head and replied "no".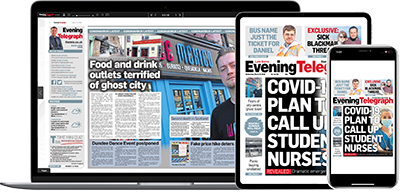 Help support quality local journalism … become a digital subscriber to the Evening Telegraph
For as little as £5.99 a month you can access all of our content, including Premium articles.
Subscribe