The attacker who caused the death of at least 22 people at Manchester Arena died at the scene, says a police statement.
At least 59 have been injured in the blast, which happened at 10.35pm in the foyer area following a pop concert by US singer Ariana Grande.
Police believe the attack was carried out by one man and are treating the incident as a terrorist attack.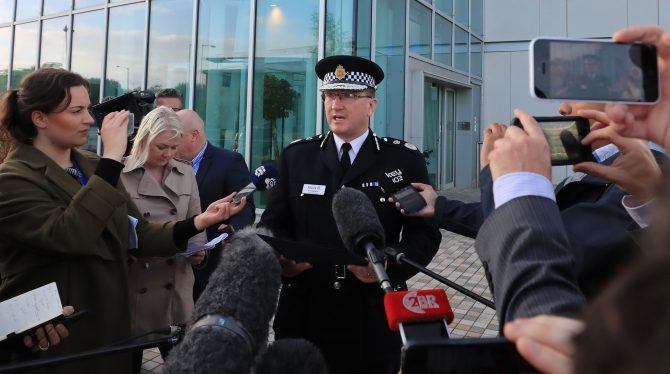 Chief Constable Ian Hopkins has released the following statement: "This has been the most horrific incident we have had to face in Greater Manchester and one that we all hoped we would never see.
"Families and many young people were out to enjoy a concert at the Manchester Arena and have lost their lives.
"Our thoughts are with those 22 victims that we now know have died, the 59 people who have been injured and their loved ones.
"We continue to do all we can to support them. They are being treated at eight hospitals across Greater Manchester.
"As you will appreciate this is a fast-moving investigation and we have significant resources deployed to both the investigation and the visible patrols that people will see across Greater Manchester as they wake up to the news of the events last night.
"This will include armed officers as people would expect and more than 400 officers have been deployed on this operation throughout the night.
"To remind you, we were called at about 10.33pm to reports of an explosion at the Manchester Arena.
"This was at the conclusion of the Ariana Grande concert.
"We then received more than 240 calls and emergency services responded very quickly to the scene.
"Emergency numbers have been established for anyone who is concerned for their loved ones who may not have returned home, these numbers are 0161 856 9400 or 0161 856 9900.
"We have been treating this as a terrorist incident and we believe at this stage the attack last night was conducted by one man.
"The priority is to establish whether he was acting alone or as part of a network.
"The attacker, I can confirm, died at the arena.
"We believe the attacker was carrying an improvised explosive device which he detonated causing this atrocity.
"We would ask people not to speculate on his details or share names. This is a complex and wide ranging investigation.
"Our priority is to work with the National Counter-Terrorist Policing Network and UK intelligence services to establish more details about the individual who carried out this attack."
Home Secretary Amber Rudd said it was "a barbaric attack, deliberately targeting some of the most vulnerable in our society".
Relatives are using social media to hunt for missing loved ones, including children, caught up in the incident.
North West Ambulance Service said it was treating a number of walking wounded, including for "shrapnel-like injuries".
Greater Manchester Police has established an emergency telephone number in response to the attack. It is: 0161 856 9400.
In light of the attack, political parties have suspended campaigning ahead of the general election.
The prime minister has announced she will chair a meeting of the government's emergency Cobra committee at around 9am today.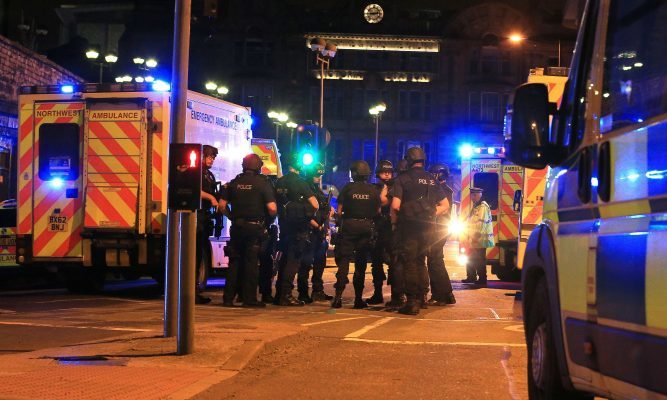 Theresa May said: "We are working to establish the full details" of what happened in Manchester.
"All our thoughts are with the victims and the families of those who have been affected."
Unconfirmed reports suggested the attack was carried out by a suicide bomber.
Labour leader Jeremy Corbyn said he was "horrified" by the attack, adding: "Today the whole country will grieve for the people who have lost their lives."
Greater Manchester metro mayor Andy Burnham said: "My heart goes out to families who have lost loved ones, my admiration to our brave emergency services. A terrible night for our great city."
British Transport Police said the explosion was in the arena's foyer, which connects with Victoria train and tram station, a major hub on the northern edge of the city centre.
Shortly after the blast the station was closed and all trains cancelled.
Greater Manchester Police carried out a precautionary controlled explosion in the Cathedral Garden area of the city at about 1.30am. The force later confirmed it was not a suspicious item.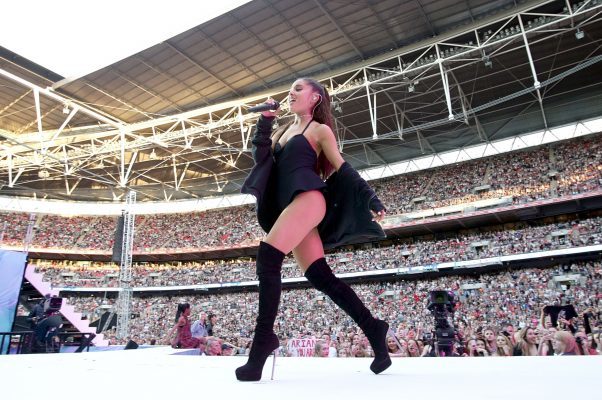 The attack occurred shortly after Ariana Grande (above) left the stage at the arena – the city's largest indoor venue with a concert capacity of around 21,000.
Grande – a 23-year-old American TV teen actress-turned-pop star – has a strong following among teenage girls and children.
She tweeted: "broken. from the bottom of my heart, i am so so sorry. i don't have words."
In the aftermath of the explosion witnesses spoke about the fear and confusion that gripped those caught up in the events.
Those inside the arena described clothing and mobile phones strewn across the floor as people scrambled for the exits.
Andy Holey, who had gone to the arena to pick up his wife and daughter who had been at the concert, told BBC News: "An explosion went off and it threw me about 30ft from one set of doors to the other set of doors.
"When I got up I saw bodies lying on the ground. My first thought was to go into the arena to try to find my family.
"I managed to find them eventually and they're OK.
"It was definitely an explosion and it was some force. It happened near the box office at the entrance to the arena."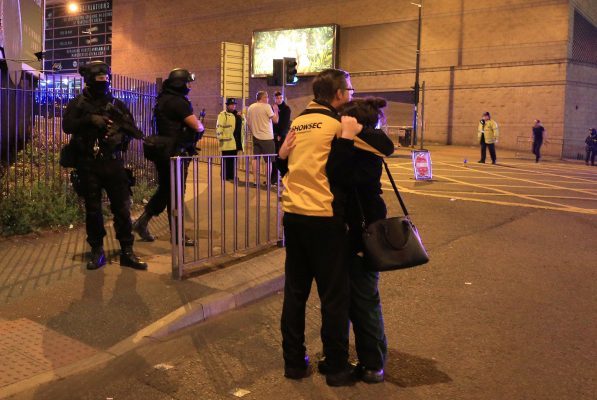 Emma Johnson said she and her husband were at the arena to pick up her children, aged 15 and 17.
"It was definitely a bomb. It was definitely in the foyer," she told BBC Radio Manchester.
"We were stood at the top of the stairs and the glass exploded – it was near to where they were selling the merchandise.
"The whole building shook. There was a blast and then a flash of fire afterwards. There were bodies everywhere."
Manchester United and Manchester City have expressed shock and sadness after a bomb in the city killed 22 people on Monday night.
Children are among those killed and wounded in the blast at the Manchester Arena which police are treating as a "terrorist incident".
United, who have travelled to Stockholm ahead of Wednesday's Europa League final, wrote on Twitter: "We are deeply shocked by last night's terrible events at the Manchester Arena. Our thoughts and prayers go out to all those affected."
Greater Manchester Police have set up a help centre for anyone needing assistance at Gate 11 of City's Etihad Stadium.
"It's with great sadness we hear of the terrible events at the Arena. Our hearts go out to all affected and to our city's emergency services," City wrote on Twitter shortly after news of the attack broke.
City's captain Vincent Kompany wrote: "I would like to express my deepest condolences to the families of the victims. It's a sad day for the great city of Manchester. #Unity"
Police said on Tuesday morning that the death toll had risen to 22, with 59 injured. Greater Manchester Police chief constable Ian Hopkins said there were children among the dead.
United are due to play Ajax in the Europa League final at Stockholm's Friends Arena on Wednesday evening.
European governing body UEFA wrote on Twitter: "UEFA is shocked by last night's attack in Manchester. Our thoughts are with the victims and the families of those affected."
VIDEO: Distraught mother makes TV appeal to find missing 15-year-old daughter after Manchester attack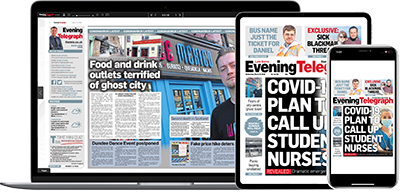 Help support quality local journalism … become a digital subscriber to the Evening Telegraph
Subscribe