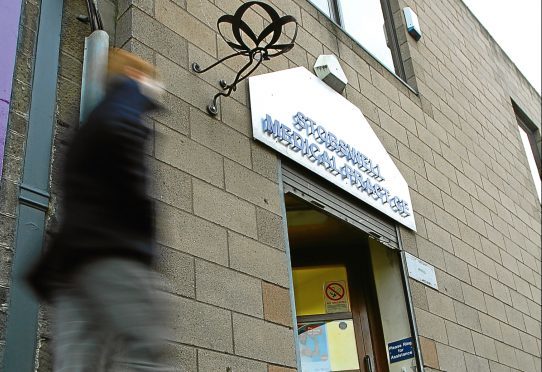 A Dundee medical practice will stop treating patients at the end of the month.
Stobswell Medical Practice on Albert Street — previously used by 2,500 patients — will shut on Wednesday February 28.
The surgery says letters have been sent to patients informing them of the date with the business itself to close for good on March 16 after admin work has been carried out.
NHS Tayside took the decision to close the practice back in October after the sole GP, Dr Peter Fox, decided to terminate his contract.
Practice manager Lorraine Mackay said: "We will officially be closing to patients on February 28.
"The business itself will close on March 16 which gives us time to finish off all the admin work.
"One of the things we have been pushing is for assistance with our more elderly and frail patients, particularly the ones who are in care homes.
"We're wanting the new surgeries to keep up with our restricted patients. That's what I'm more worried about at the moment."
Dundee is in the midst of a GP crisis with a recent Tele investigation revealing patients are waiting months to register with surgeries because of a lack of permanent doctors.
Six practices, including Stobswell, are currently operating closed lists.
Ms Mackay added: "It's all so horrible to be honest. It's sad for me and the girls.
"It's a great practice and it's a shame that we won't be there to see it through to the end with some of our patients or the pregnant mums that we won't be able to see with their babies. We've actually had quite a lot of support, there's been people bringing in cards and flowers.
"We're getting there, but my main focus is and has always been the patients."
Park Avenue's list is closed until March 16 while Maryfield, Whitfield and Nethergate medical centres are closed to new patients until March 30.
Terra Nova has closed its doors to new patients until May 25, likely due to demand from Stobswell patients.
At present, there are 23 GP vacancies in Tayside.
There is also a wide disparity in the number of permanent doctors Dundee surgeries have.
The Mill Practice has 13 permanent GPs, one for every 700 patients, but Park Avenue has just two, or one for every 2,500 people.
Dr Andrew Cowie, from the Tayside Local Medical Committee, said: "The main problem is we just do not know what the plan is at this stage.
"The number of patients who will now need to find new GPs may also be a problem given that so many local practices are struggling to recruit enough doctors themselves."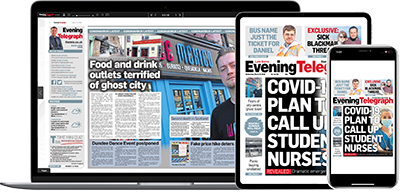 Help support quality local journalism … become a digital subscriber to the Evening Telegraph
For as little as £5.99 a month you can access all of our content, including Premium articles.
Subscribe