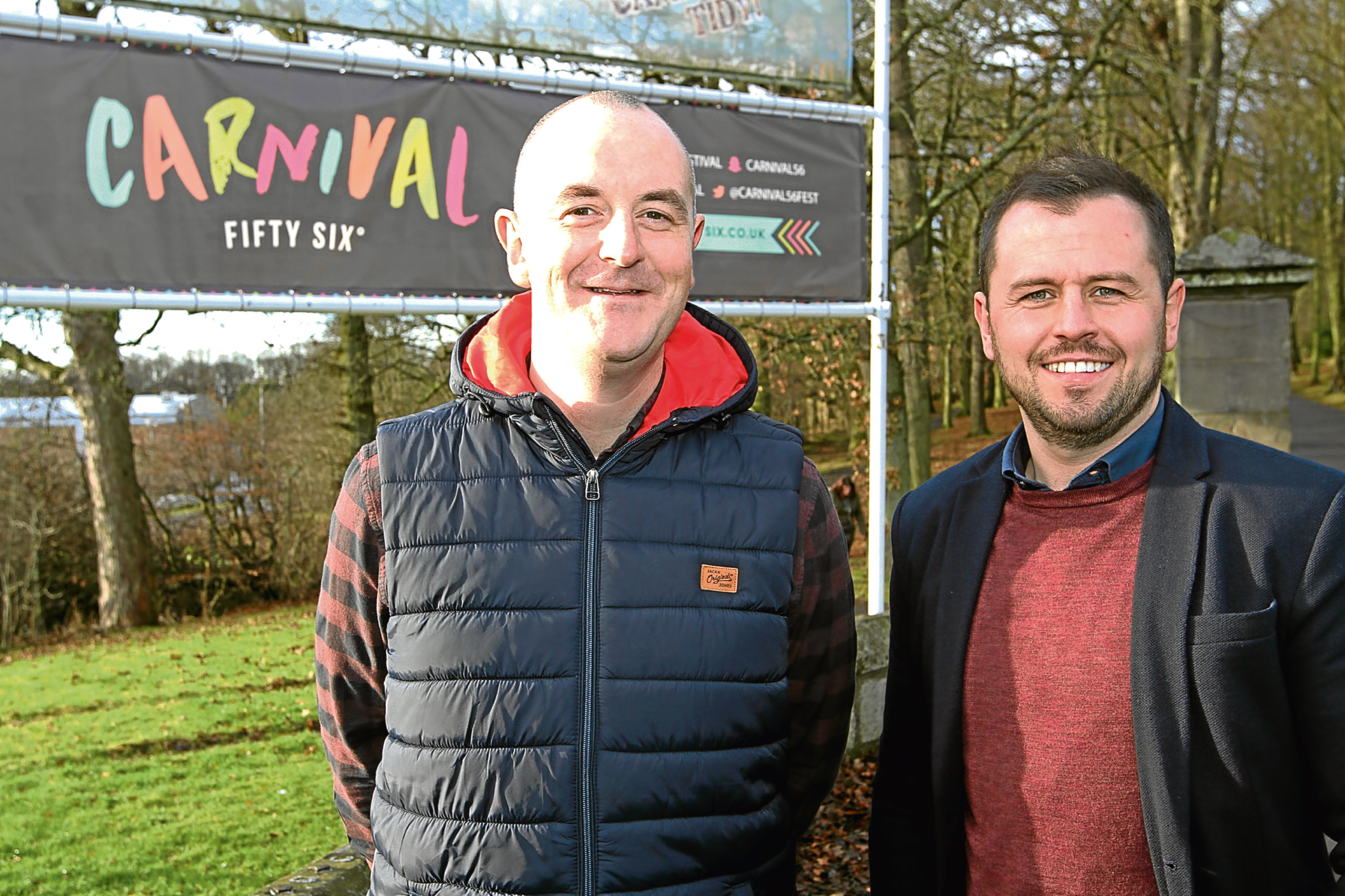 He's the man working behind the scenes at some of the UK's biggest music festivals.
And today event manager Steve Reynolds was in Dundee visiting the park where he'll be running Carnival 56 in seven months.
Steve, who works for London production firm Loudsound – the firm behind festivals including RockNess, Bestival and Field Day – paid a visit to Camperdown Park to give the Tele an exclusive insight into the work that will bring the event to life.
Carnival 56, which takes place on August 12 and 13, is set to generate £1.5 million for the city's economy and will make use of hundreds of event staff — including 100 G4S security employees alone — many of whom will be recruited from the local area.
Steve was in town to attend a community event for local residents, one of several he and festival founder Craig Blyth have set up so they can hear the concerns of those living in and around Camperdown.
As event manager, it's Steve's job to ensure the festival runs smoothly while causing as little disruption as possible to those living in the area.
Speaking from the park, he said: "It's a beautiful site in a great location and since it's just off the A90, it's really easy to get to.
"We'll operate a park-and-ride system and city centre shuttle buses to prevent disruption and with Alba, our traffic management contractor, we'll put lots of signs up so people know where to go."
Craig and Steve have held a number of meetings with the public, as well as agencies such as the police, since the festival was approved by councillors in November.
Steve said: "One thing we have set out to do is to hear from as many people as we can on how we will have an impact them.
"Lots of people are very interested in what the event is but some don't understand what a festival involves.
"We said we would do these information nights for local residents in and around the park, and local businesses affected over the weekend.
"It's a way of the public getting in touch with us."
The team plans to establish a public contact point when work begins at the basin in the east end of the park, which the pair branded a "natural amphitheatre".
Four main stages will be established alongside a dedicated premium viewing area, available to those who snap up VIP tickets.
Carnival 56 is recruiting a variety of staff including security, bar staff and stage crews and Steve said he was keen to recruit locally.
Dundee hasn't hosted a large-scale music event since the BBC Radio One Big Weekend in 2006.
That event, which featured Snow Patrol, Keane and Razorlight, attracted 30,000 people.
Steve has prior experience of the city, having worked at the Big Weekend event when it came to Dundee.
He said: "It's my first time back in Dundee since then and the city has worked hard to find a solution for Carnival 56.
"We're hoping to use some local agencies and suppliers who can get in touch through the Loudsound website. It's a great opportunity — and we want to reinvest in Dundee's local economy."
Meanwhile, Craig revealed the line-up for Carnival 56 is "75% done".
He said: "We're getting close to having our line-up announced. The line-up is 75% completed. This time of year is busy for securing festival bookings but we're nearly there."
He also revealed tickets would go on sale before the launch party on March 3.
Craig added: "If you're doing a festival in Dundee there's no better place than Camperdown.
"It has demonstrated it can hold a large scale event like this.
"There has been a lack of anything like this since the Big Weekend, which is a real shame."
"As for what Loudsound brings to the table, they're the best in the UK at what they do."
Steve added: "We'll be fitting 15,000 people a day into this area of the park.
"It's not easy to manage but with the systems and the team we've got in place, it'll be a really great event.
"Now we just need the sun to stay out."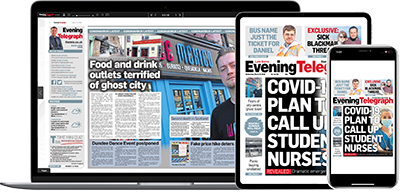 Help support quality local journalism … become a digital subscriber to the Evening Telegraph
Subscribe