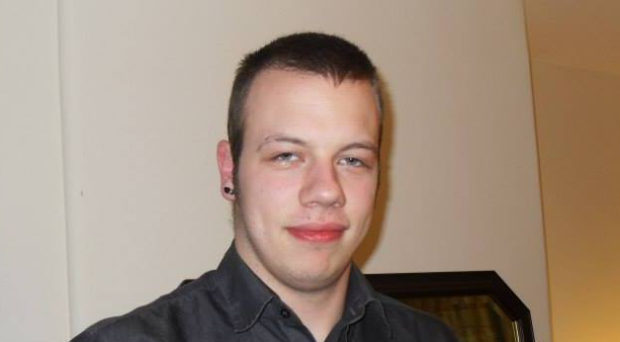 A man convicted of assaulting a toddler by putting her in a tumble dryer is expected to receive a lengthy prison term when he is sentenced today.
Thomas Dunn, 25, was looking after the 13-month-old girl at his flat in Arbroath on January 8 to give her mother a break.
Mum weeps in Dundee court as she describes horror of baby girl 'locked in tumble dryer'
He was convicted of culpable and reckless conduct by putting the child in the dryer and causing the machine to activate.
Medics told the court that "only luck" prevented the girl from dying from injuries inflicted with "considerable force".
Following a five-day trial at Dundee Sheriff Court, Dunn was also found guilty of endangering the child's life by repeatedly striking her on the head and body and striking her against an unknown object or objects.
'Only luck' saved life of baby allegedly put in tumble dryer, doctor tells Dundee court
He will appear at the High Court in Glasgow to be sentenced over the assault which Sheriff Alastair Brown described as "monstrous".
The sheriff had said he did not feel his sentencing powers were adequate and referred the case to the High Court.
Dunn, from Hamilton, South Lanarkshire, had denied hitting the youngster who suffered a fractured skull.
During his trial in June he admitted he had "assisted" the girl into the machine – but claimed she had already started to climb in and that the machine had activated accidentally.
Giving evidence in his own defence, Dunn said: "I didn't know the switch was on, it would've been the pin that activated the safety switch when it touched it.
"She was already climbing into it and I tucked her leg in. I closed the door but not fully, it wasn't like properly shut.
"It wasn't long, it wasn't like minutes she was in it."
A jury deliberated for little over an hour before finding him guilty of the charges against him.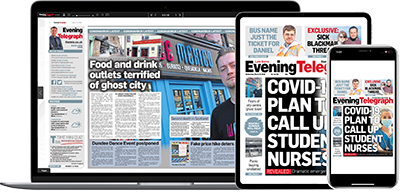 Help support quality local journalism … become a digital subscriber to the Evening Telegraph
For as little as £5.99 a month you can access all of our content, including Premium articles.
Subscribe