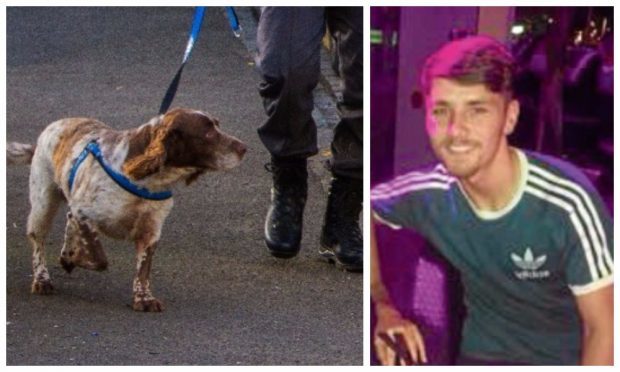 A man caught up in the Barcelona terrorist attack has admitted spitting on a police officer and having cocaine.
Reece Holt, of Gleneagles Road, was warned that he could face a prison sentence after admitting the offences at Dundee Sheriff Court.
The 21-year-old pleaded guilty to spitting on PC Linzi McAlpine in Seagate during the early hours of April 16.
Young Dundee couple's ordeal as Barcelona hit by terrorist attack
Holt was also found in possession of cocaine and attempted to flee police after being caught with the Class A drug by a police sniffer dog.
The court heard how police were called to the Seagate area around 12.45am in connection with Holt.
Officers asked him to stop for a drugs search after he was approached by a police sniffer dog.
Depute fiscal Sue Ruta said: "The accused ran off but he was quickly caught by one of the officers.
"During the attempt to stop the accused, he spat at a female officer, striking her on the face.
"Subsequently he was searched and found to be in possession of cocaine.
"Officers uncovered 0.8g of cocaine with a potential value of £40."
Sheriff Tom Hughes was unimpressed by Holt's conduct.
He warned Holt to expect a prison sentence for his behaviour.
Sheriff Hughes told Holt: "I must say being involved in spitting on a police officer and spitting on her face is totally unacceptable.
"I will be very surprised if you avoid a custodial sentence for that.
"Be well aware that this will normally carry a custodial sentence but we will see."
Sentence was deferred on Holt to gather a criminal justiced social work report and a restriction of liberty order assessment.
In August, Holt was featured in the Tele after being caught up in the terrorist attack in Barcelona.
He and his girlfriend were forced to take refuge in their hotel.
Fourteen people were killed and about 130 were left injured when a van ploughed into crowds on August 17 in Las Ramblas.
The area is one of Barcelona's most popular tourist destinations.
Holt said: We heard that people have been killed.
"We're just going to stay in our hotel until it's safe to go back out again."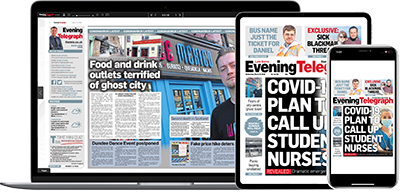 Help support quality local journalism … become a digital subscriber to the Evening Telegraph
For as little as £5.99 a month you can access all of our content, including Premium articles.
Subscribe