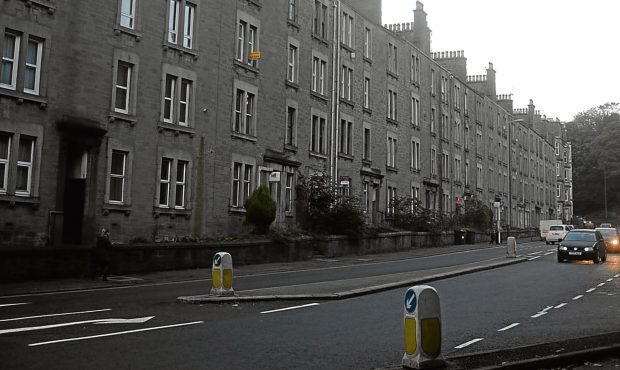 A Dundee man busted a bungling thief who had unwrapped his Christmas presents.
Paul Forbes, 25, returned home from a trip to Aberdeen and when he opened the door to his Lochee Road flat, he found an intruder in the process of piling up his belongings.
He told the Tele the man was standing with a pile of presents from under the Christmas tree ready to make off with them.
The 25-year-old added: "He came towards me and he told me to get away and said that he had a knife. He was holding his hand like he had one.
"He had a scarf on his face and a black tammy on. He was completely dressed in black like you would see on the TV.
"I just grabbed him and said I didn't care and threw him out the house.
"He had all of our stuff piled up and he had opened all the Christmas presents.
"He had my flatmate's saxophone, a laptop and all the presents for people on the bed like he was gathering them up to steal them.
"It was like he was picking and choosing what he wanted and what he didn't — it was almost like he was packing the stuff up.
"The guy was like 5ft 5in and I am 6ft 2in. He must have thought he was going to get a doing."
Paul, who works as a chef, said the culprit broke in through the back window.
Police officers told him that a tool had been used, with Paul adding: "He must have had something that could be used as a weapon but I wasn't thinking about that — it was just a reaction.
"When the police came, it was like something out of CSI. They had forensics and dogs and everything."
Paul also revealed the crook had spoiled his partner's Christmas by unwrapping two surprise presents from her dad.
A spokesman for the force confirmed that they had launched a probe into the incident.
He added: "Police Scotland are investigating an incident which happened about 3.20pm on December 20, where a man was disturbed having broken into a flat in Lochee Road.
"We would like to trace a man described as white, about 5ft 6in, slim build, wearing a black tammy, black scarf covering most of his face, and black jacket and trousers.
"If anyone has any information which could assist our inquiries, please call 101 or speak to any police officer."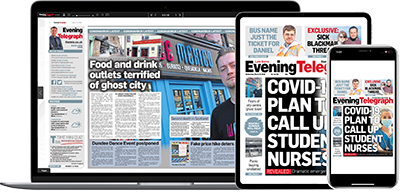 Help support quality local journalism … become a digital subscriber to the Evening Telegraph
Subscribe