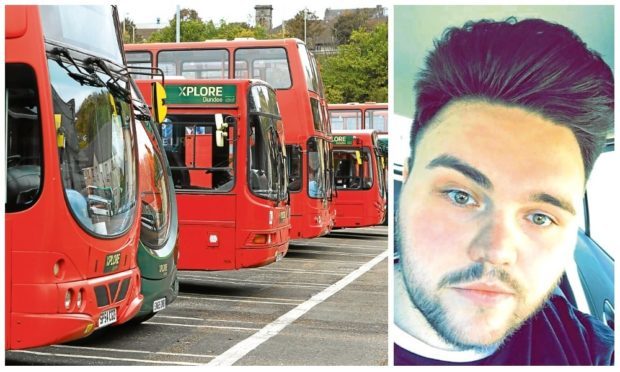 A man is to sue a Dundee bus firm amid claims they refused to consider him for a job in the wake of the Glasgow bin lorry crash after he disclosed disabilities.
Dean Simpson, 24, had attended a job interview with Xplore Dundee as a PCV driver and says he was asked to complete a health questionnaire beforehand.
The Fintry man said he disclosed that he suffered from depression, anxiety and also supraventricular tachycardia (SVT) – a condition characterised by the heart suddenly beating faster than normal.
Mr Simpson alleges that he was told 15 minutes later by a trainer his application would not be considered due to the disclosures – with reference to the Glasgow bin lorry crash – leading him to pursue the firm for disability discrimination through an employment tribunal.
He alleges he was then subjected to a "sustained barrage of discriminatory comments" by the firm's operations director John Barr, with references made to the lorry crash tragedy as justification.
Other allegations against the bus boss include him admitting he had treated others in similar situations the same, telling Mr Simpson, to get his own bus licence to save the company money, that his health conditions would rule him out of getting a licence and that the firm viewed his employment as "a risk" due to the health conditions.
Mr Barr is also alleged to have made "stereotypical assumptions" about the claimant's ability to work.
Mr Simpson's solicitor, Ryan Russell, said: "It would not be appropriate to comment on the specifics of this case.
"The Equality Act 2010 is designed to prohibit discrimination even before employment takes place.
"It is also there to level the playing field for those who may be disadvantaged due to disability or any other protected characteristics such as age, race, religion, sex and sexual orientation."
Xplore dispute that Mr Simpson is disabled and the case is to call in court in the coming months. The firm declined to comment due to the legal proceeding being ongoing.
In 2014, a bin lorry collided with pedestrians in Glasgow, killing six and injuring 15. Driver Harry Clarke later admitted passing out and revealed he had a similar blackout in the past.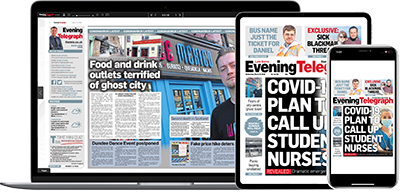 Help support quality local journalism … become a digital subscriber to the Evening Telegraph
Subscribe