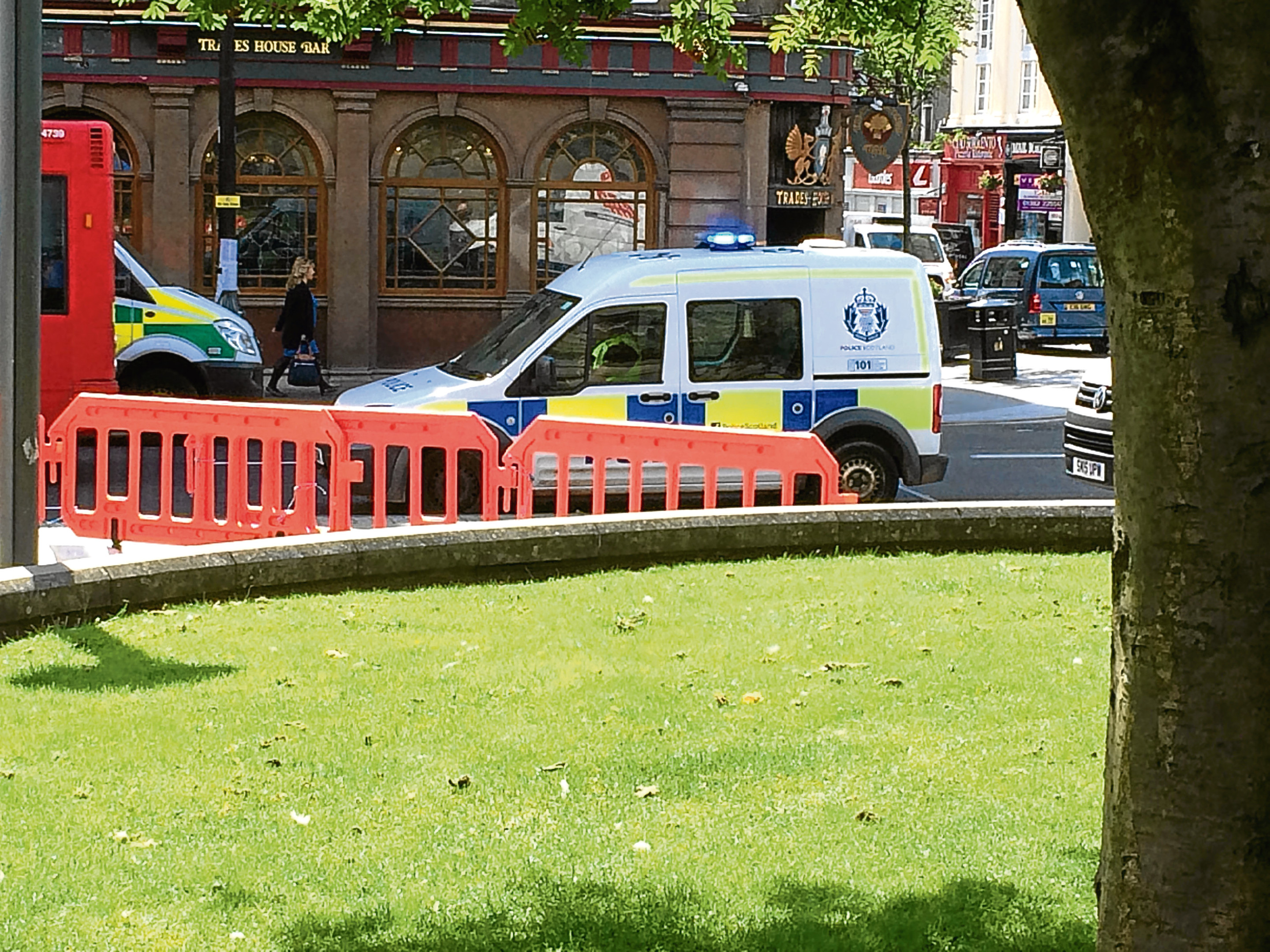 A man who plunged from a first-floor balcony in Dundee's biggest shopping centre has been charged with breaking into a city pub.
Customers at the Overgate were left shocked when the 20-year-old hit the ground in front of them, landing with a "slap".
The Tele can now reveal that the man and a 50-year-old male were due to appear at the sheriff court today charged with theft following a break-in at the Ambassador Bar in Clepington Road.
A police spokesman said a report had been submitted to the procurator fiscal about an incident at the pub.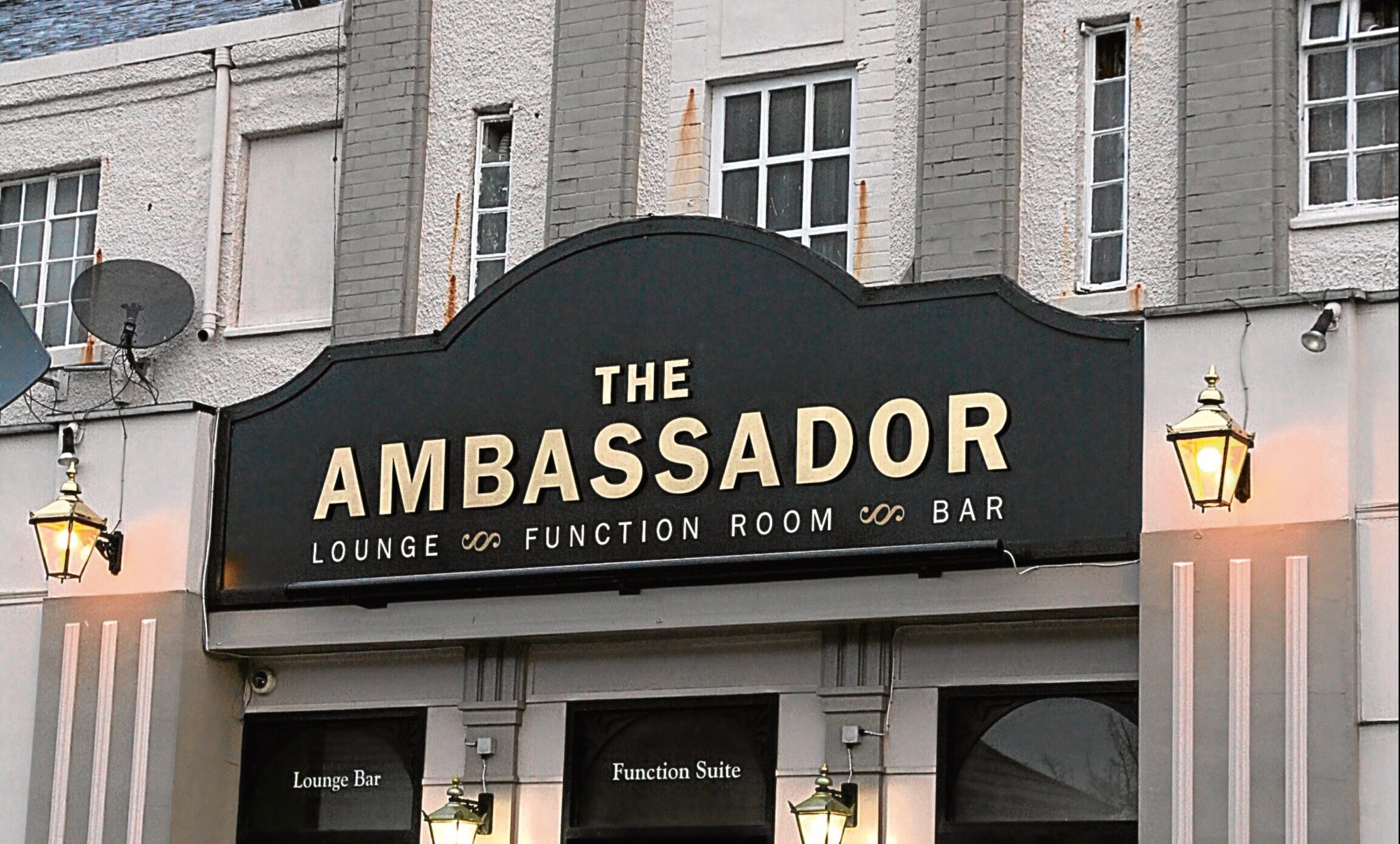 He said: "A 50-year-old man and a 20-year-old man have been charged with a theft by housebreaking at the Ambassador Bar, Clepington Road, Dundee, between July 10 and July 11."
Overgate shoppers were left stunned yesterday when the younger man fell from a balcony at the centre and one said the sound of him hitting the ground was like a bomb going off.
Gaynor Klapiscak, 61, of Monifieth, who was sitting on a bench when the incident happened, told the Tele: "My daughter and my nine-year-old granddaughter were in Claire's Accessories and my three-year-old granddaughter was sitting beside me on the bench directly opposite.
"I suddenly heard a huge bang and I looked up and saw this young guy on the floor.
"People were looking over the balcony in disbelief.
"The guy slammed on to the floor, then got up, but he was limping like he had sprained his ankle or broken it."
Gaynor added: "The noise of him hitting the floor was so loud that my daughter came out of Claire's because she thought it was a bomb.
"The slap on the floor was that loud. There were quite a few old ladies in shock too.
"One sat down on the bench and we asked her if she was OK, as she got a right shock, and another woman was leaning against the shop window.
"My granddaughter is three years old and luckily she was sitting beside me. If she had been playing in the corridor, he could have ended up hitting her."
An ambulance was called and the man was taken to Ninewells Hospital for treatment.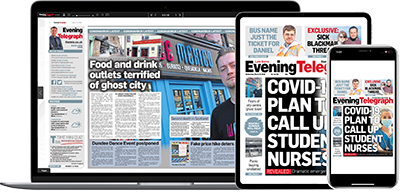 Help support quality local journalism … become a digital subscriber to the Evening Telegraph
For as little as £5.99 a month you can access all of our content, including Premium articles.
Subscribe