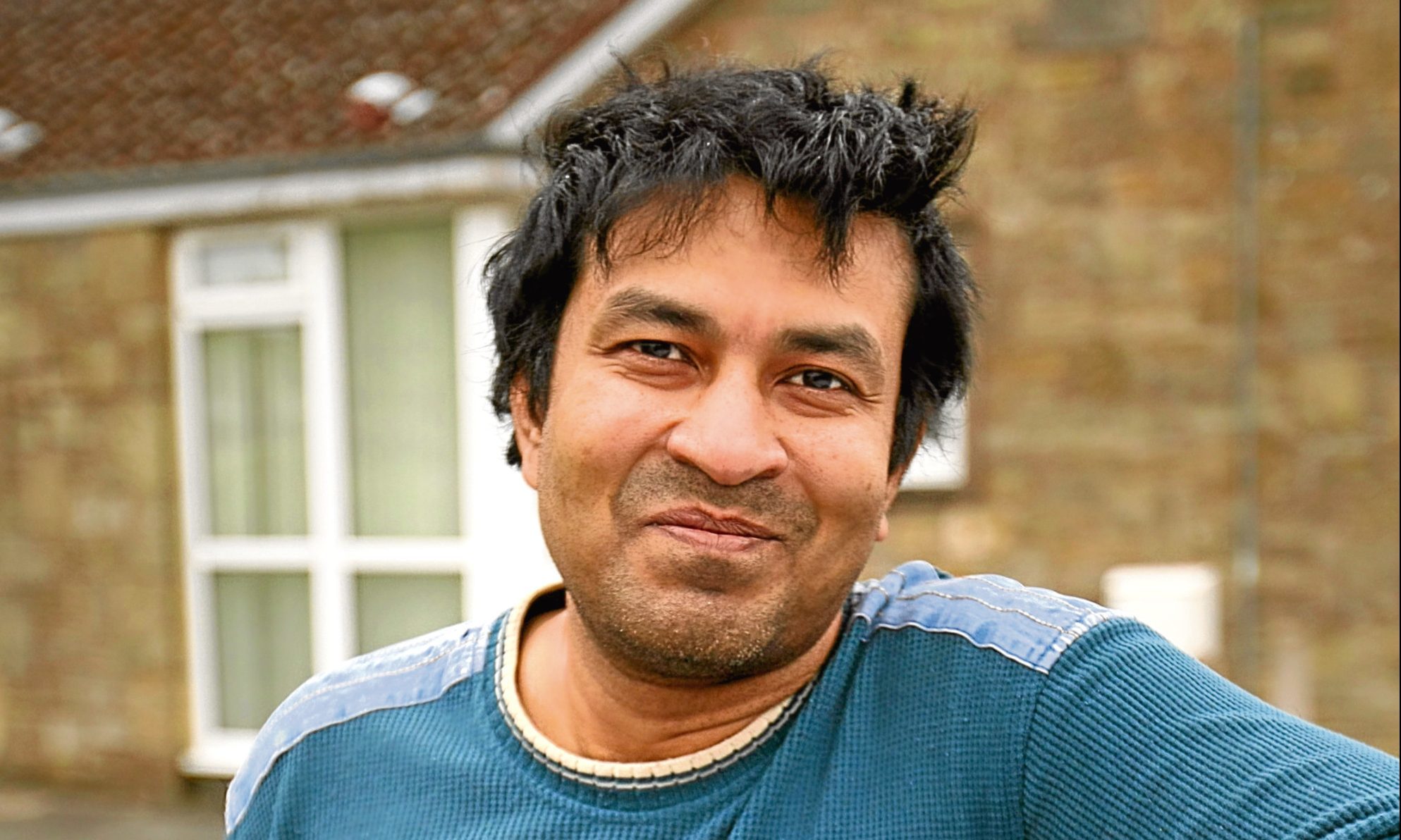 A driver has told how he is lucky to be alive after he lost control of his car and crashed into a burn.
Sazzadur Rahman's Mazda 3 rolled so many times as it veered off the 60mph A92 Glenrothes to Dundee road that he was unable to keep count of how many times he was violently thrown upside down.
The 42-year-old was driving towards a low-lying morning sun, about two miles north of the Melville Lodges roundabout, when he lost control of the vehicle and went off the road and into a burn 20ft away.
Sazzadur said: "I was driving back from work at Amazon in Dunfermline towards Dundee and the car just went out of control.
"I tried to get control back, but the car left the road and it just started rolling over.
"I can't remember how many times it rolled. I was just thinking 'am I going to die'?
"The car landed in the water and I couldn't open the door, as it landed on my side. I was completely soaked as well.
"Luckily, there was a lorry behind me at the time and the driver helped me out by the passenger door.
"I don't know how, but I had no injuries — I didn't even have a scratch. I was very lucky. It was a miracle nothing happened to me.
"I normally have someone else in the car as well, but I didn't that day, so I'm thankful for that too."
Police and an ambulance crew attended the accident, but Sazzadur didn't require hospital treatment.
While Sazzadur was lucky not to suffer any damage, the same can't be said for his vehicle, which has been written off.
Sazzadur, who lives in Leuchars, isn't sure how he lost control of his car, but he wanted to warn others to be careful, especially when there's a low-lying sun.
He said: "Everyone should be more careful while driving.
"I was highly confident in my driving and I never thought I would make any mistakes to cause an accident — but any mistake can cause an accident that could kill you instantly."
A Police Scotland spokeswoman said: "Police were called to the A92, near Melville Lodges, about 6.50am on Friday April 28 following a report a Mazda 3 had left the road.
"Thankfully, no one was injured and no further police action was required."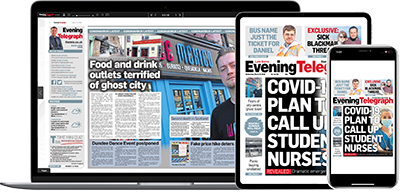 Help support quality local journalism … become a digital subscriber to the Evening Telegraph
Subscribe