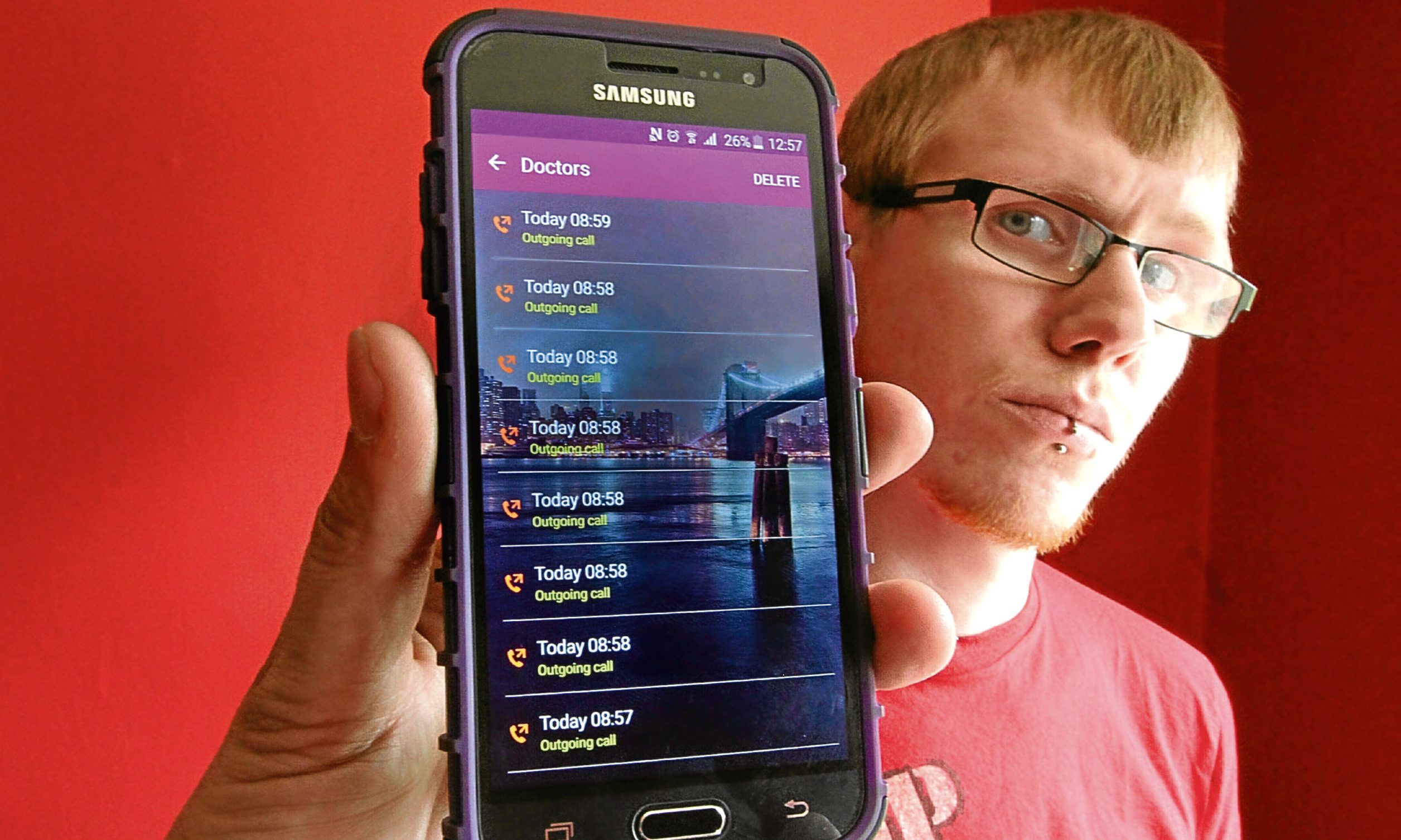 A patient was left "stunned" after it took 317 phone calls to book an emergency appointment at his GP surgery.
John Thow, 24, was trying to arrange a consultation at Lochee Health Centre just after 8am.
But it took nearly an hour before he managed to speak to a member of staff.
John contacted NHS 24 on Monday night when he became violently ill after taking an antidepressant drug he had been prescribed.
The volunteer worker said: "I realise surgeries are busy but I couldn't believe how long it took me to get through — I was using two mobile phones but I was either getting an engaged tone or it was ringing out."
John, from Charleston, said he has been on the antidepressant drug Sertraline since the end of February.
He said: "The medication had started to make me violently ill.
"I contacted NHS 24 on Monday evening and they told me to contact my local surgery to make an emergency appointment.
"I started calling just after 8am and I was stunned when I counted how many times I'd tried to call before getting through to speak to someone on the 317th attempt — I couldn't believe it."
Dr Andrew Cowie, chairman of the Tayside Local Medical Committee, said surgeries tend to experience a "high volume" of calls after a bank holiday weekend.
He said: "Ultimately I think this was a combination of peak-time, post-bank holiday demand and bad luck.
"It would probably be counter-productive if the NHS spent the money on phone lines but then we had less money to spend on clinicians to see the patients."
An NHS Tayside spokeswoman said the day after holiday periods are often extremely busy for GP practices.
She added: "There may also be a peak volume of calls to GP surgeries between 8am and 9am as more patients call to book an appointment during this time.
"Mr Thow called during this period and was given an appointment for later that morning. Health centre staff work extremely hard to cope with the challenges of dealing with this increased demand to ensure those who require appointments with a clinical member of staff are seen as quickly as possible."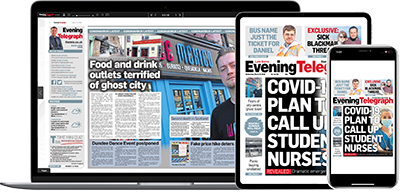 Help support quality local journalism … become a digital subscriber to the Evening Telegraph
For as little as £5.99 a month you can access all of our content, including Premium articles.
Subscribe