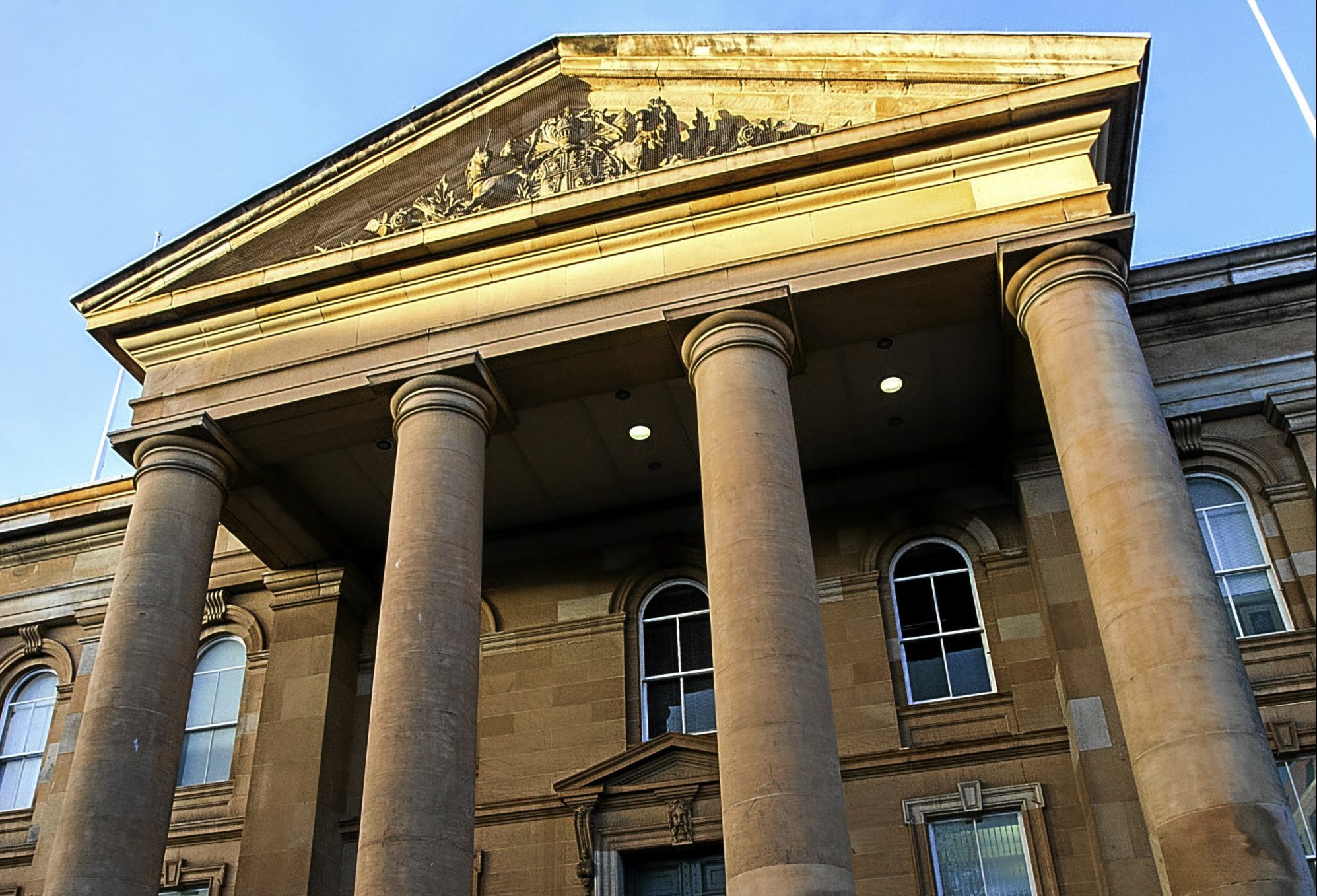 A MAN was left bleeding heavily on the floor of his own home after he was subjected to a brutal 30-minute attack.
Ryan Black, 22, carried out the assault on 34-year-old David Donald in the middle of the night.
Dundee Sheriff Court heard that Black burst into Mr Donald's flat in Lorimer Street and kicked and punched him to the ground while demanding money.
Black, of Brougham Gardens, then stole £10 of loose change and Mr Donald's watch.
Fiscal depute Eilidh Robertson told the court that the incident happened shortly after midnight on February 16.
She said Mr Black was sleeping when he was awoken by the sound of his letterbox rattling and male voices in his hallway.
The fiscal said: "The complainer found the accused and another male in the hallway and approached them and asked them what they were doing. The accused then began to repeatedly punch and kick the complainer on the head and body."
They moved into the living room as Black continued to assault Mr Donald, who was knocked to the floor.
The fiscal continued: "The complainer was kicked repeatedly on the head, which caused him to bleed heavily from the side of his face. At one point the accused stopped the attack and moved to the door, leaving the complainer lying on the floor bleeding, before returning and continuing to kick and punch the complainer on the head and body."
Throughout the assault Black shouted, demanding money.
After he left, Mr Donald realised a bag containing £10 cash had been stolen along with his watch, worth around £20.
Neighbours who heard the assault estimated it lasted around 30 minutes.
Mr Donald attended at Ninewells Hospital and received six stitches to a cut under his left eye. He also sustained severe swelling and a broken nose.
Police traced Black at his home, along with a hoodie which had Mr Donald's blood on it and trainers that matched a footprint on Mr Donald's front door.
Black admitted assaulting Mr Donald by forcing his way into his home in Lorimer Street and repeatedly punching and kicking him on the head and body, to his severe injury, and robbing him of a quantity of coins and a watch, on February 16.
Sentence was deferred until July 1 for reports.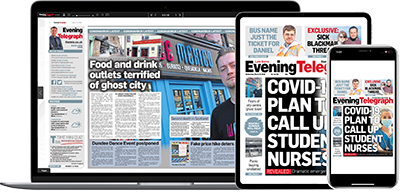 Help support quality local journalism … become a digital subscriber to the Evening Telegraph
Subscribe