A man caught with drugs in the city centre has been given a prison sentence, after it was considered not appropriate to fine him.
Andrew Cox, 38, of Bonnethill Court on Hilltown Terrace, admitted that he had in his possession a controlled drug, namely diclazepam, a Class C drug, at Commercial Street on January 11.
Diclazeplam produces effects similar to anti-depressant diazepam.
Cox was fined £100 but no time was allowed for payment.
The court did not make an enforcement order as it was not considered appropriate in the circumstances of the case.
As the alternative in default of payment, a seven-day prison sentence was instead imposed, as Cox was already in custody for an unrelated matter.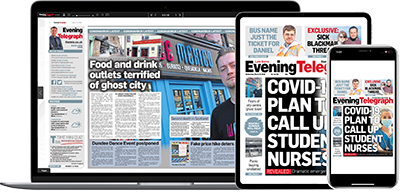 Help support quality local journalism … become a digital subscriber to the Evening Telegraph
Subscribe