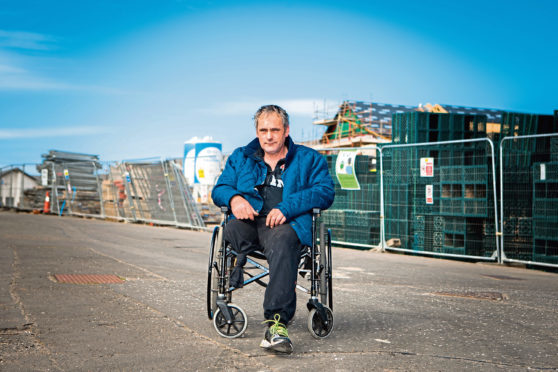 The family of a wheelchair-bound Dundee man whose death has been a "mystery" have called on witnesses to come forward so they can lay him to rest within a year of his death.
John Mottram died of multiple injuries and blunt force trauma after "falling" from a second storey window on Dens Road in July last year.
Police launched an investigation — with his death being treated as unexplained — but months passed and the circumstances surrounding his death remain a mystery.
Now, as the first anniversary of John's death approaches, his brother Paul has renewed an appeal for witnesses to come forward – in the hope he can have John's body cremated and his ashes scattered alongside his late mum and dad at a family plot.
Paul said he was given hope when police confirmed they had arrested two women in connection with his death – but they were released without charge.
Paul said: "There are people out there who know what happened.
"If they come forward then we can bury my brother. It is coming up for a year and we still haven't gotten any closure.
"The police haven't been in touch since they arrested the two women – we haven't been told anything. They must be exploring something or they wouldn't have made those arrests."
Paul previously revealed the full extent of the injuries sustained by his brother, including severe brain damage and broken ribs. He also suffered massive internal bleeding.
The Tele had previously highlighted John's plea for help to find a suitable home, as he had been living in temporary accommodation at the Lily Walker Centre since he left hospital.
He told of his fears he would be "homeless for life" due to being unable to get a ground floor flat.
His body was found two months later.
Paul said that before moving to Dundee, John had been raised on an estate in Finavon, where he had enjoyed the outdoors.
He added John had a close relationship with dad George and mum Barbara. He said their deaths had "devastated" the 50-year-old.
A spokesman for Police Scotland said: ''We can confirm that the death of Mr Mottram is still being treated as unexplained.
''His next of kin have been, and will continue to be, advised of any significant developments.''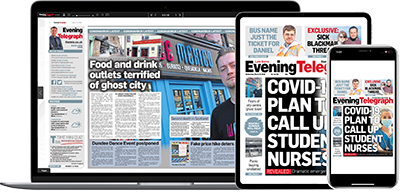 Help support quality local journalism … become a digital subscriber to the Evening Telegraph
Subscribe