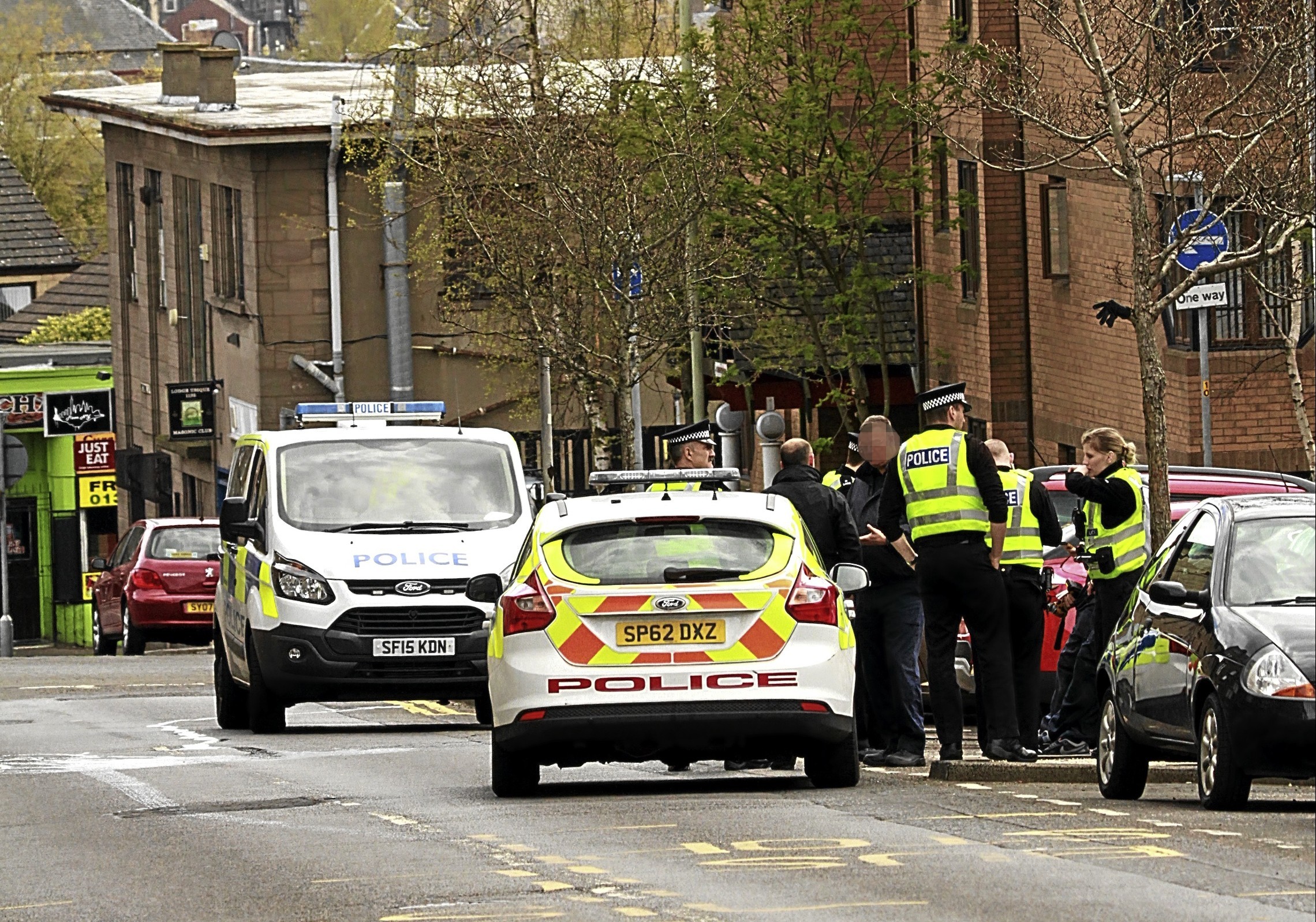 Police were called out to a Dundee street after a "brutal" fight between two dogs.
Three police vehicles and an ambulance were sent out to Kinghorne Road.
Eyewitnesses said that the fight, thought to be between a Staffordshire Bull Terrier and a Bullmastiff, escalated from a "shouting match" between two men.
Four people were then said to have piled on top of the dogs to separate them with one using a cooking pot to break-up the fight.
Police attended the scene at about 10.30am yesterday but no one was arrested.
One man, however, did sustain an injury to his finger after he attempted to break the dogs up.
A Police Scotland said: "The incident involved two dogs fighting and a man sustained an injury to his finger in an attempt to separate them.
"No one has been arrested or charged."
Residents in the street said that the larger dog had its jaws clamped around the other's neck and would not let go.
One resident who was going out to the shops at the time said: "I just saw two guys with their dogs scrapping outside. The two guys were trying to separate it.
"It was after 10am."
Another resident on Kinghorne Road said: "I heard a lot of shouting between two people which made me look out my window, and then I saw the two dogs just go for each other.
"I heard someone say 'what are you doing with a Bullmastiff?' before the the whole thing broke out.
"It was pretty brutal to see.
"About four people were piled on top of the dogs trying to separate them, but the Bullmastiff just wasn't letting go."
Another eyewitness said that blood had to be washed from the middle of the road after the fight was broken up.
"The whole thing just got completely out of hand," he added.
"The dogs went for each other with the bigger dog dragging the small dog by the neck onto the middle of the road.
"There must have been four people piled on top of the dogs trying to drag the big one off.
"They were eventually separated and the police turned up.
"They just talked to the folk involved and left."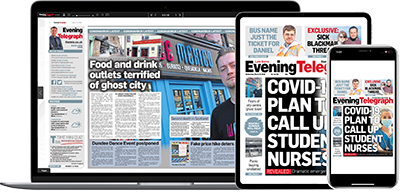 Help support quality local journalism … become a digital subscriber to the Evening Telegraph
Subscribe