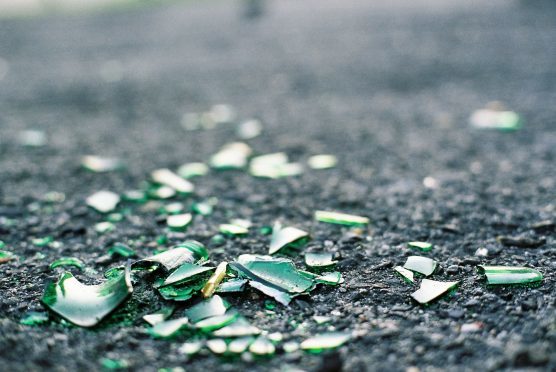 An Arbroath man has hit out at vandals who regularly leave broken glass strewn across the town's pavements after his dog needed stitches on a cut foot.
John Henderson said broken bottles and discarded glasses were making the West Port area a danger zone for pets and children.
Angus Council has defended its street-cleaning regime and said locals should play their part in keeping the streets clean and free of danger.
Mr Henderson, 66, who lives in nearby Russell Square, uses Keptie Street regularly and said broken glass was becoming an almost daily issue.
"It is just everywhere, particularly outside the pubs and leading down to the corner with Catherine Street," he said.
"It's impossible to avoid, and although there are some big bits it's also in tiny shards which you can't really see.
"If you're out walking at night you just don't see it at all, you just hear the crunch under your feet."
His six-year-old rescue dog Louise has twice been cut by broken glass in recent months.
A council spokesman said: "We undertake comprehensive street cleaning daily in the West Port area, by way of a member of staff with a barrow and a mechanical sweeper service, with the exception of Saturdays.
"On Saturdays, our staff will empty litter bins and clean up any significant accumulations of litter, particularly broken glass."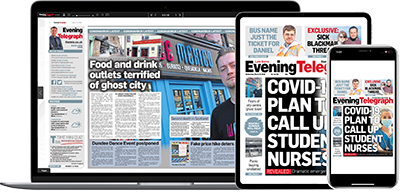 Help support quality local journalism … become a digital subscriber to the Evening Telegraph
Subscribe