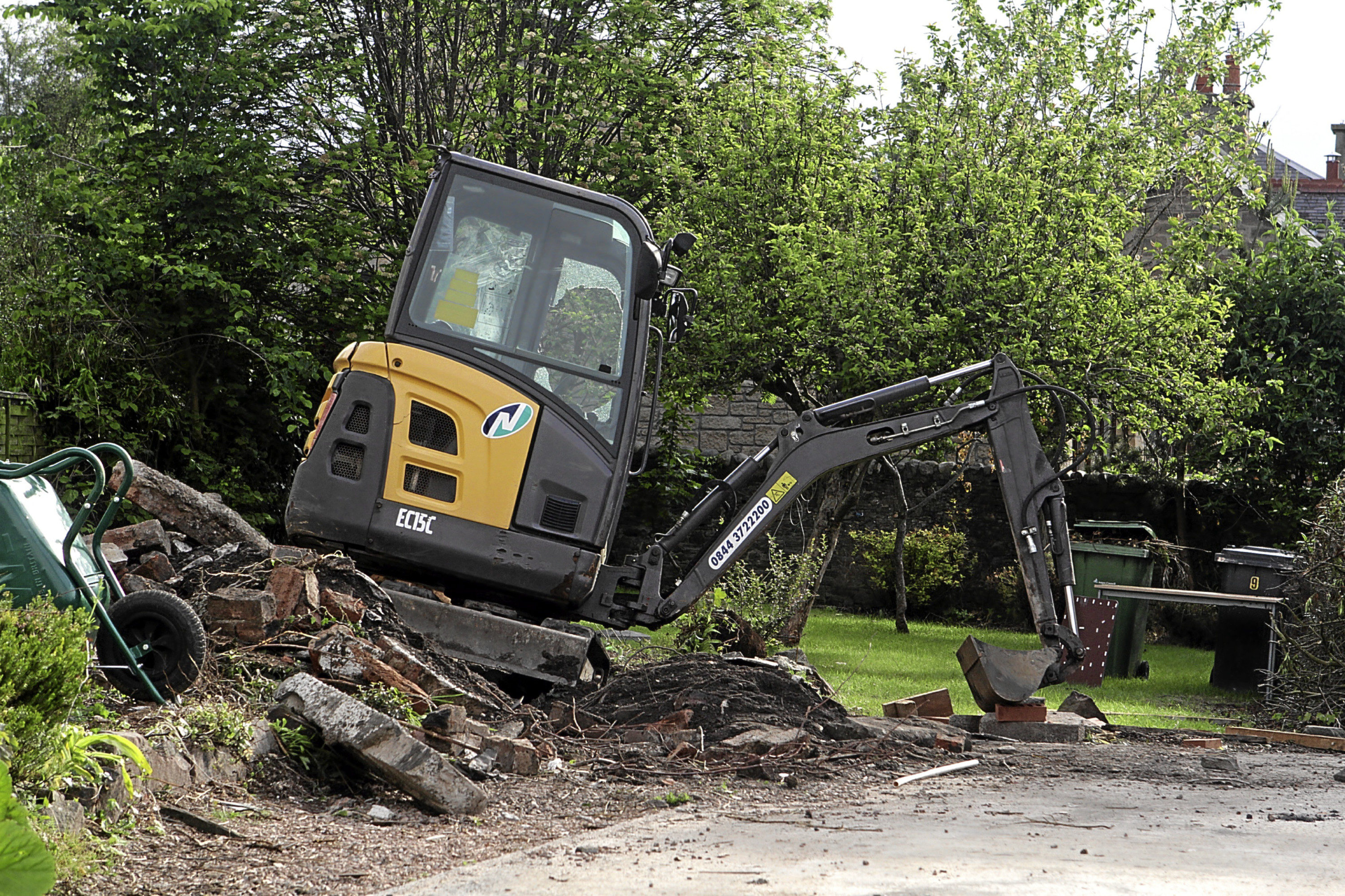 A man was left screaming in agony after a digger crushed his foot after it toppled over.
Emergency crews were called to Carnoustie's Green Lane just before 4pm on Monday.
The 50-year-old man was operating the mini digger when he fell out and became trapped underneath.
Paul Hutchison, 54, a painter and decorator who lives nearby, was first on the scene and spoke to the Tele.
He added: "I was in my garden when I heard a man shouting and screaming for help. I thought it was maybe someone mucking around but I went along to see what was going on.
"I got there and the digger had tipped over on to the man's foot. He was screaming in pain for someone to help. I called the ambulance and the fire brigade and they came and lifted it up. I had found a jack to do it myself but they wouldn't let me in case something went wrong."
Neighbour Babs Hodgson, 68, said: "I was standing speaking to my friend and I saw an ambulance reverse down the lane.
"They stopped outside my neighbour's house but I couldn't see what was going on. I heard that it was a man who had been trapped under a digger."
Gary Fox, watch manager of Balmossie Fire Station, said they got the call around 3.45pm and added: "When we got there we saw that a mini digger had toppled over and fallen on top of the man who had been operating it.
"He had partially fallen out but his foot had become trapped under the digger, crushing it underneath. It looked extremely painful and his foot was very bruised."
Mr Fox said his crew managed to release the man's foot by manually lifting the digger off him, adding: "It took around 20 minutes to free him while paramedics administered pain killers. We would urge everyone operating machinery to use caution."
A Police Scotland spokeswoman said: "We attended in Carnoustie at 3.40pm after reports than a man's foot was trapped by a digger.
"He was taken to hospital for treatment and the Health and Safety Executive (HSE) contacted."
A spokeswoman for the Health and Safety Executive (HSE) said it was not aware of the incident, but since it was not a fatality they had seven days to be notified.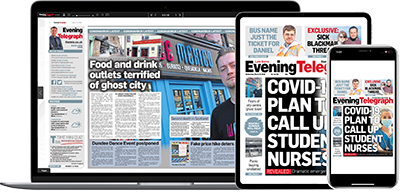 Help support quality local journalism … become a digital subscriber to the Evening Telegraph
For as little as £5.99 a month you can access all of our content, including Premium articles.
Subscribe